There are many things an expat will have to adjust to on arrival in their new country. Even the most familiar things may suddenly be strange and different thanks to a new language and an unfamiliar culture.
Try ordering a coffee, booking a hotel room or buying some shoes and you'll quickly run into a whole host of challenges. So imagine what it's like when you get behind the wheel for the first time.Which side do you drive on? How fast can you go? Do you need to pay a toll on this road? Can you answer your phone whilst driving? Suddenly you'll need to learn a whole new Highway Code, one that may vary quite a lot between the letter of the law and the realities of the road.
Driving tends to be fairly important for most expats, who often live in one area, work in another and may have to drop off children at multiple schools. So the last thing you need is to find yourself on the wrong side of the road, or the law, and left stranded without a driver's licence.
Make sure you read up on the rules before you arrive, but to give you a taste of how weird and wonderful the rules of the road can be, we've compiled a list of the weirdest driving rules from around the world.
10. Keep a spare pair of glasses in your car – Spain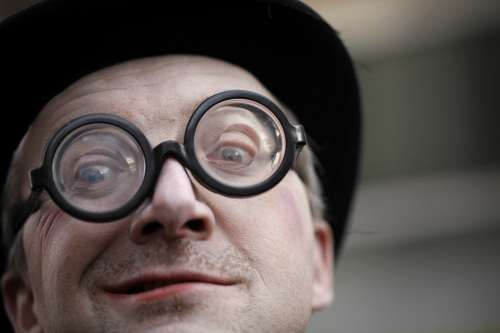 © jenny downing
It's rather important that you can see where you're going whilst driving. So if you need glasses to drive, Spain insists that you keep a spare pair in your car, so that you can never be caught without them.
With Brits retiring to Spain in ever-greater numbers, the number of older expats cruising around the Costa del Sol is rising. These drivers are more likely than their younger counterparts to need glasses when behind the wheel, so it's best they order extra pairs of specs at their next check up.
It's difficult to find any listed fines or penalty points tariff for this offence, or any anecdotes of drivers ordered to show their spare glasses. Still, it's best to observe this law and any other driving advice offered by the authorities.
9. It's illegal to drive a dirty car – Russia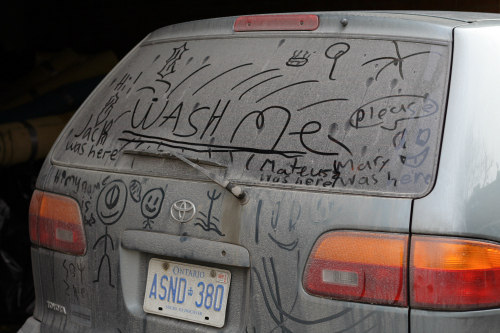 © Michelle Tribe
This has passed from local law to urban legend to the grubby hands of corrupt cops.
In April 2006 Moscow city officials enacted 'clean car month', intending to encourage Muscovites to wash their grubby motors after the long Russian winter. During the colder months the sludge and grit that accumulates on roads get caked onto vehicles, leaving them with a thick layer of grime by spring.
Unpopular at the time, Russian motorists complained that their cars tended not to work in the -20C freezes of winter, then they were charged for dust that accumulated on them whilst stranded.
Traffic police were empowered to fine drivers of cars deemed to be dirty, but nobody could agree on how dirty was 'dirty'. If the number plate was too icky to read? If you could write 'clean me' in the grime? If the windows are so thick with muck that you can't see the driver?
Ultimately the power lay with the cops, so drivers could either accept their vehicle was dirty and pay a fine, or argue and then pay a bribe to be let off.
Although the statute was only intended to last for a month there are still stories of motorists being pulled over for crud-covered cars and invited to pay cash fines on the spot.
8. Don't eat or drink whilst driving – Cyprus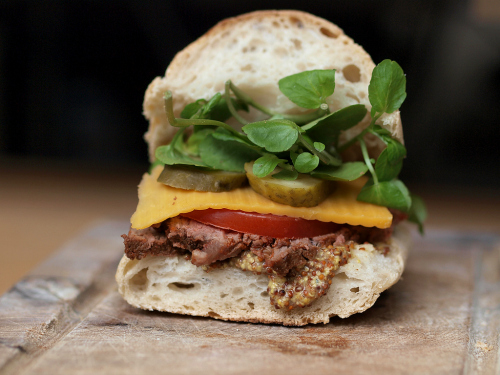 © Eric Hossinger
We all know it's a bad idea to drink and drive. Obviously imbibing alcohol and taking control of a vehicle invites disaster, but many of us are happy to sip a soda or scoff a sandwich whilst at the wheel. This kind of fast food can get you a stiff penalty in Cyprus.
Grabbing a snack whilst speeding along the Mediterranean island's winding roads can leave a nasty taste in your mouth if you get pulled over by police, or even worse.
Cyprus has some wild drivers who pay lip service to speed limits, indicators and even which side of the road they should be on. Having your mind on your meal and one hand on the wheel means you are less able to react if you have a close encounter with a difficult driver.
7. Switch your lights on – Sweden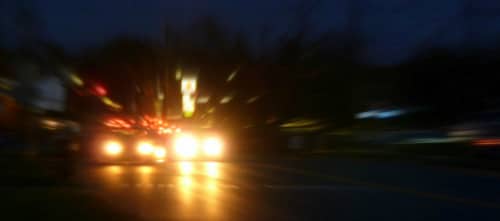 © F Delventhal
Volvo owners have long been flummoxed by the headlights on their Swedish-made cars. There's nothing so much wrong with the lamps – they light up the road ahead effectively – it's more the fact that there is no way to switch them off.
High in the north of Europe, much of Sweden endures long spells of darkness during winter. So perhaps it makes sense for drivers just to leave their headlights on all the time, and this is enshrined in law.
The statue came into effect in 1977 and was quickly adopted by the rest of Scandinavia. It's estimated that if the same rule was enforced across Europe it could save up to 2,000 lives a year.
Up until 1967 Sweden drove on the left, as in the UK, but this all changed at 4.50am on 3rd September that year. Drivers on the road at that time pulled over, paused for 10 minutes and were allowed to continue their journey in the right hand lane at 5am.
6. Park on the odd (or even) side of the street – Spain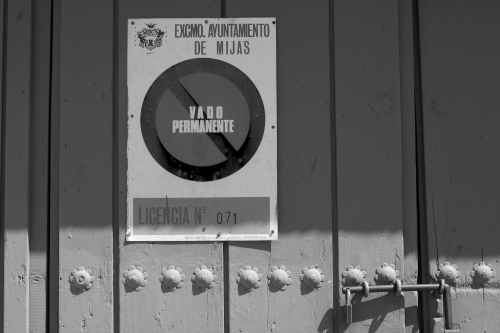 © Matt Brittaine
Spain's medieval cities are a windy, cobbled nightmare for drivers. Even if you can make your way through the choking little streets, they can frequently be blocked by cars parked on the curb.
In an attempt to keep thoroughfares open, Spanish lawmakers have come up with some funky legislation to try and combat the problem of abandoned vehicles becoming roadblocks.
In many towns there will be signs on each road ordering drivers to park on one side of the street, the side with even numbers, for the first half of the month. The second half of the month means drivers must park on the odd side of the street.
If only it were that simple all over town. The next street over might alternate daily, the one after that might change between morning and afternoon. Falling foul of these complex rules can be costly, costing up to €100.
5. Keep your shirt on – Thailand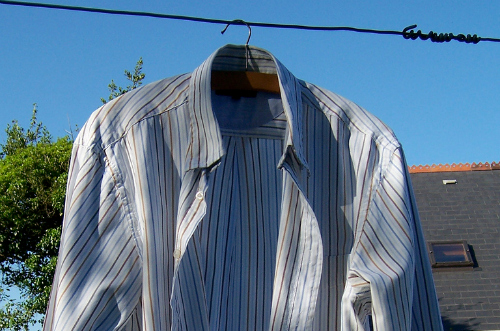 © tarrytown
The roads in Thailand can be pretty hectic, a maelstrom of honking horns and buzzing tuk-tuks angrily bustling through a sea of fumes. Drivers tend to ignore speed limits, stop signs, traffic lights and each other.
The chaos is compounded by one-way streets that switch direction at certain times and drivers who were able to buy their licence without passing any test or undergoing any training.
But it's good to know that amidst this life-threatening traffic jam, a sense of decorum is maintained. Thai law requires all drivers to wear shirts whilst behind the wheel. This law applies equally to all genders.
4. Don't run out of fuel – Germany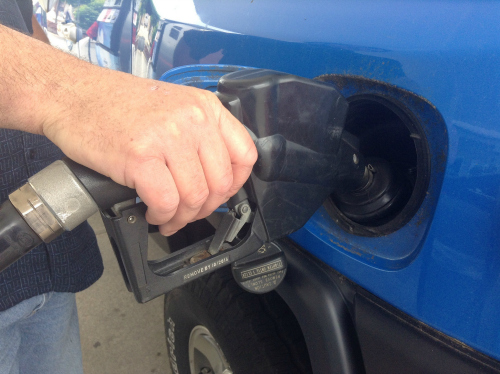 © Mike Mozart
Germany is famous for its autobahns. The highway network criss-crosses the country to create a nationwide haven for Europe's thrill-seeking petrolheads. There are no speed limits on the autobahn, making them a high-speed playground for those seeking high-octane entertainment.
But as with most things, the Germans see the autobahn in terms of efficiency. The road network is simply a quick and easy way to get around the country. So whilst there are no speed limits to slow drivers down, there are effective laws to keep them moving.
There are rules about tailgating drivers and how to overtake, but there is also legislation to prevent anyone stopping along the road and causing a blockage.
Anyone caught stopping unnecessarily can be suspended from driving, fined or even jailed. This even covers drivers that run out of fuel.
3. Don't be in a car with a drink driver – Japan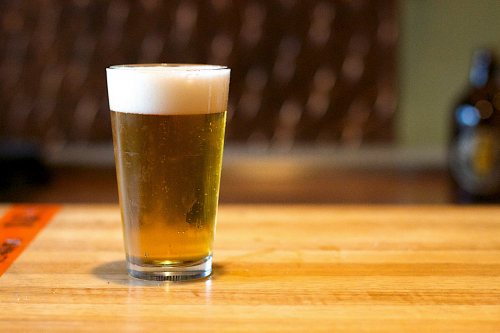 © Alan Levine
Drink driving is illegal in almost every country, and with good reason. The amount of alcohol a driver can have in their system varies from nation to nation, but Japan has some of the toughest restrictions in the world. Japan deems drivers over the limit who have blood alcohol content of just 0.03%, as opposed to the UK's 0.08%.
Drivers with more than the permitted level of booze in their blood face a 5-year prison term or a fine of GBP £5,000. And it's not just the driver who is responsible for their actions: the passengers are too.
It's an offensive to drive whilst over the limit in Japan, but it's also an offence to allow someone who is over the limit to drive. Bystanders, the driver's friends, and the bar owner can all find themselves in hot water if a driver enjoys a cold beer and picks up his car keys.
If you find yourself in a car and the driver is pulled over and breathalysed, you can be faced with three years prison or a fine of GBP £4,000. It can be difficult to tell, especially if you've had a few drinks, if your driver is likely to blow an incriminating sample, especially as the limit can be broken by a single bottle of beer.
These rules might seem strict to many, but Japan takes drink-driving seriously, and also takes drink-riding seriously. It is an offence to ride a bicycle with blood alcohol content higher than 0.03%.
2. Carry your own breathalyser – France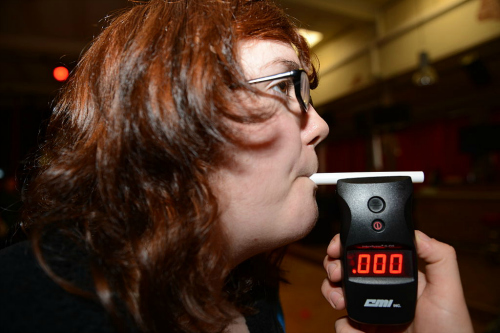 © USAF Senior Airman Natasha Stannard
The French are keen on road safety and make sure drivers are kitted out to be able to help. All vehicles must be equipped with a warning triangle to mark the scene of accidents and reflective jackets so you can safely marshal traffic. Drivers are also encouraged to carry first aid kits and fire extinguishers.
All this equipment can be put into action thanks to France's insistence that you offer help at the scene of an accident. Even if not directly involved, drivers are obliged to offer assistance to the injured at the scene of any crash they encounter. Failure to do so can result in a €75,000 fine.
There's one piece of kit that French drivers are required to carry that won't be of much use at the scene of a crash: a breathalyser. Anyone found without one in their car can face an €11 penalty.
Special government approved devices are mandatory in all vehicles, though there is no guidance on when they should be used.
1. No driving (if you're female) – Saudi Arabia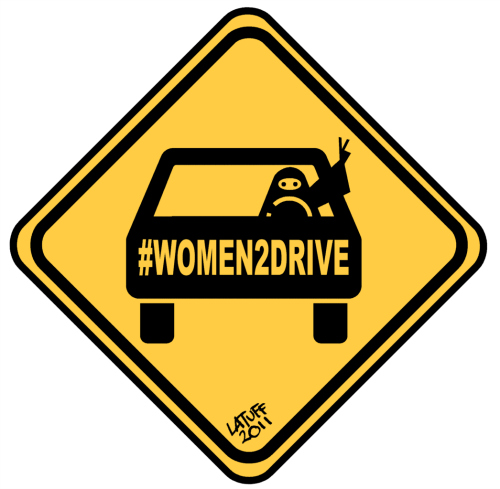 © Carlos Latuff
In a law that is both weird and tragic, Saudi Arabia is the only country in the world to ban women from driving.
The kingdom has long been a bastion of conservative Islamic law, which has placed severe restrictions on the rights of women. The state enforces rules whereby women can not go out unescorted by a male, must be covered at all times and have limited rights in the home.
The ban on driving dates back to the 1950s, but has been hotly contested in recent years. Women, covered in niqabs, have got behind the wheel and motored around city streets in defiance of the ban.
Having shown that women are perfectly capable of driving and that the world wouldn't end if they did, the world demanded an explanation from the Saudi authorities for the backward legislation.
A senior cleric in the ruling administration argued that women who drive damage their ovaries and invite clinical problems. A police crackdown on women drivers has slowed momentum of the protests, but not stopped them altogether.
Article by Andy Scofield, Expat Focus International Features Writer