Winter sports are very popular in Austria, and plenty of people move to the country after falling in love with it during their winter vacations. Non-winter sports such as football and rugby are also popular hobbies among residents.If you are planning to move to Austria, one of the best ways to keep yourself fit and healthy is to join a sports club or practise a sporting activity on a regular basis. Austria has no shortage of mountains for skiing, snowboarding and mountain-climbing, and many rural trails good for Nordic walking and hiking.
But it is always a good idea to plan for the worst-case scenario, even if we hope it will never happen. Rates of injury have been steadily falling over the last few years, probably due to increased awareness of necessary safety measures and better equipment to protect people from harm. However, over 7,000 people per year are still injured on Austria's mountain slopes, so if you plan to spend a lot of time in the mountains, then it is important to plan for such an eventuality.
The Most Common Sporting Injuries In Austria
The majority of people who are taken to hospital with sports-related injuries in Austria have hurt themselves during a winter sports adventure. Skiing and snowboarding are the main culprits, with almost 90% of injuries coming from people falling over on their own. The remaining 10% is made up mainly of collisions with other skiers and snowboarders.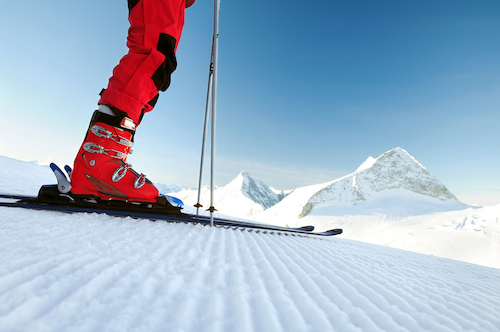 Skiing and snowboarding have the highest injury levels
Most injuries involve breaking knees and shoulders, although a number of cases each year involve more serious injuries such as broken backs and necks. The number of fatalities is fairly low — just over 200 people in a five-year period, according to a study in Wilderness and Environmental Medicine — and more than 83% of fatal injuries occurred in men. Skiing is by far the most dangerous winter sport in Austria, with over 93% of deaths occurring from skiing rather than other sports. Most fatalities arise from accidents that involve injuries to the head.
If you are not a fan of winter sports, you still need to take care: there are also high rates of injury among Austrian football players, even on non-professional and hobby teams. The majority of these injuries are not very serious, and hardly any are life-threatening: almost all injuries happen to the thighs, ankles or knees. Pulling or tearing muscles are also common injuries among footballers.
Treatment For Sporting Injuries In Austria
The best cure is prevention, as the saying goes, so the wisest thing you can do to ensure your ongoing health while playing sports in Austria is to invest in the right training and equipment. This can be an expensive outlay, particularly for winter sports, but most people find that the added peace of mind is worth the cost. Making sure that you travel with a group and do not go off on your own during lessons or hiking sessions will add an extra level of security.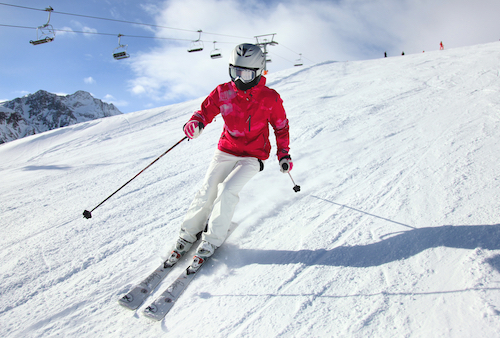 Make sure you invest in the right equipment for your sport
Most emergency care is covered by the state health system in Austria, but there are some exceptions for emergency evacuations from leisure and sporting injuries, particularly for expats who have not yet fully registered with the state system. Before you take part in any winter sports, make sure you know which eventualities you are covered for, and take out private health insurance if you need it. There are a few companies who specialise in insurance for winter sport injuries, and they will have contracts with particular hospitals and doctors who are used to treating similar complaints.
One thing to make sure of is which institution you will be taken to in the case of an emergency. Although emergency surgery is covered by the Austrian state system, there are several private hospitals serving the mountain areas, and you might end up being taken to one of these instead of to a state health institution. If your injury is not life-threatening and you are concerned about costs, it might be worth getting someone to drive you to the closest state hospital so you do not end up with any unexpected charges.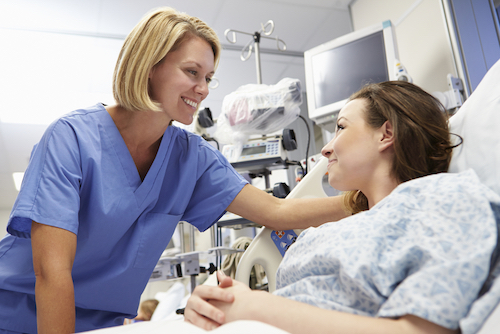 A stay in a private hospital can be costly
If you do end up at a private clinic, then generally you will be asked to pay the fees upfront. You will then be reimbursed by your private insurance policy if you have one. A visit to the emergency room can set you back between €100-1000 depending on what care you need when you arrive; a stay in hospital, including surgery, can cost in excess of €5000, so it is definitely worth sorting out your insurance and your hospitalisation plans in the event of an emergency before you go.
If you are not planning to participate in winter sports on a regular basis, or if you will only be staying in Austria for a short period of time and you do not want to take out a general private health insurance policy, look into travel insurance providers to see whether they will cover you for a single trip, or for a limited period of time.
Would you like to share your experience of life abroad with other readers? Answer the questions here to be featured in an interview!