As an expat living in China, there is a lot to consider before sending your child to school. Besides the language barrier, other factors include school fees and proficiency to learn. Here is a breakdown of what you need to know about education and schools in China.The Chinese curriculum follows the American system of education. Students start at the elementary level then move up to junior high and eventually senior high. Learning institutions in China consist of public, private and international schools. Affordability and eligibility are two factors that often determine school enrollment in China.
Public Schools
Public schooling in China can begin for children as young as two years old. Children between the ages of two to six years can join Kindergarten. They will later enroll for primary school, which is for children aged six to 12. These students then join junior middle school at the age of 12 and complete their studies at the age of 15. Education from primary to junior middle school is compulsory for children living in China.
Primary and junior middle school education is offered free to Chinese citizens. Expat children will have to pay tuition fees for their primary level education. It is possible as an expatriate to enroll your child in a public local school. However, there are some caveats to contend with.
All public local schools in China offer their curriculum in the official Chinese language, Mandarin. Therefore, it is advisable to first have your child coached in Mandarin for two years before they attend public school. However, expat students enrolling only for language classes do not need to have prior knowledge of Mandarin.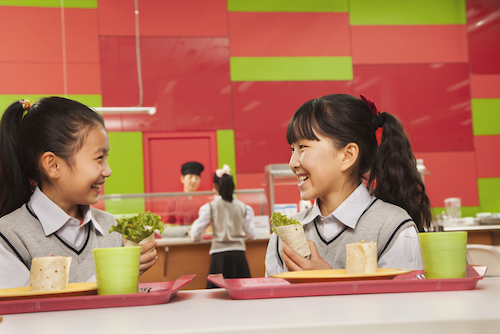 Public schools are popular among expats too
Expat parents who choose public local schools often do so to avoid the hefty tuition fees charged by private schools. Fortunately, local Chinese schools offer a comprehensive curriculum emulating that of the Western world. Chinese people value education and want to produce the best students for the next generation. This is why the Chinese school curriculum involves intense exams, testing ability before students join senior high school or university.
Private And International Schools
Expat parents concerned about the language barrier of public Chinese schools may prefer private schools. These schools follow the top curriculums such as the international baccalaureate, the American curriculum, the English national curriculum, as well as those from other countries including France and Germany.
Private and international schools in China are concentrated in cities such as Shanghai, Guangzhou and Beijing. These private learning institutions have more qualified teachers and better facilities for learning than public schools. They also have plenty of extra-curricular opportunities in sports, art, music and drama. The costs of these amenities as well as the better learning environment mean that private schools are expensive. In fact, international schools in China are considered to be some of the most expensive learning institutions in the world.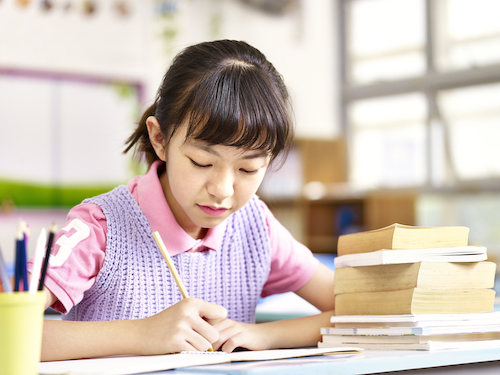 Private schools are expensive but offer excellent standards of education
To enroll your child in a private school, expect to pay an annual tuition fee of between $10,000 and $25,000. Despite the cost, private schools are still in demand, and admission slots often get filled up quickly. It is no surprise that most expat children are put on a waiting list for the next available admission. Expats are advised to send their child's enrollment as early as March to be considered in the next admission year.
Expat children hoping to be admitted to private schools must present a number of items. A copy of the student's passport and health records will be required. Some private schools will ask for proof of academic qualification and letter of recommendation from a previous school. An interview may be conducted to further vet eligibility of the student to join the private school.
Chinese Universities
China boasts of having more than 2000 universities and colleges. These campuses are able to accommodate over six million students seeking higher education programs. Local Chinese universities follow the US system of education which includes bachelors, masters and doctorate degree programs.
Bachelor degree programs take four to six years to complete. All university students must attain a required number of credits to be able to graduate from their respective degree program. On graduation, the undergraduate student receives a graduation certificate and their bachelors degree.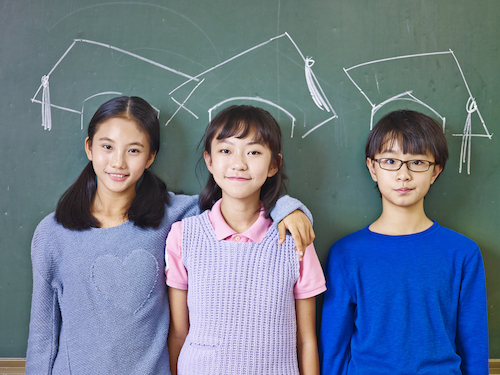 China has over 2000 universities and colleges
Undergraduate students can pursue a masters program if they wish to upgrade their bachelors degree. A masters degree program takes two to three years to complete. Masters students must complete the required number of credits to graduate, and write a thesis at the end of the degree program. This thesis must be defended in front of a panel of scholars, whose approval will determine the eligibility of the student for graduation. Upon graduating, the masters student is presented with a certificate of graduation and their certificate.
A doctorate degree will take four to six years to complete. During this period, students are required to reside in China, where they will conduct extensive research to complete their doctorate thesis. As with masters students, doctoral candidates will present this thesis to panel of scholarly experts who will review and approve it if properly defended. At the end of the doctorate program, the student is presented with a graduation certificate and their doctorate degree certificate.
Despite the high number of local universities in China, not all Chinese degree programs are recognized by countries in the West. Many expats consider flying their children abroad, or back home, to pursue a university degree. Should the child prefer pursuing their degree program in China, it is advisable to enroll them in a private university in China.
Other Educational Opportunities
Homeschooling is another option for expats wishing to educate their children in China. Hiring a home tutor is a good option if your child is waiting to get enrolled in a private school and you don't want them to go to public schools, perhaps because of the language barrier. However, the downside of homeschooling in China is that it is not recognized by the Chinese government. Therefore, it is important to weigh your options carefully before homeschooling your child.
Would you like to share your experience of life abroad with other readers? Answer the questions here to be featured in an interview!