Until the 50's, Puerto Vallarta was a small fishing village along a spectacular bay on the Pacific, modestly popular among Mexicans as a beach resort. Then, in 1963, John Huston filmed "The Night of the Iguana" in Mismaloya, just south of Puerto Vallarta. The film's star, Richard Burton, was involved with actress Elizabeth Taylor at the time. Taylor followed Burton on location… and the paparazzi followed her.Suddenly Puerto Vallarta was all over the news… and on the map as far as Americans were concerned. It's remained there ever since.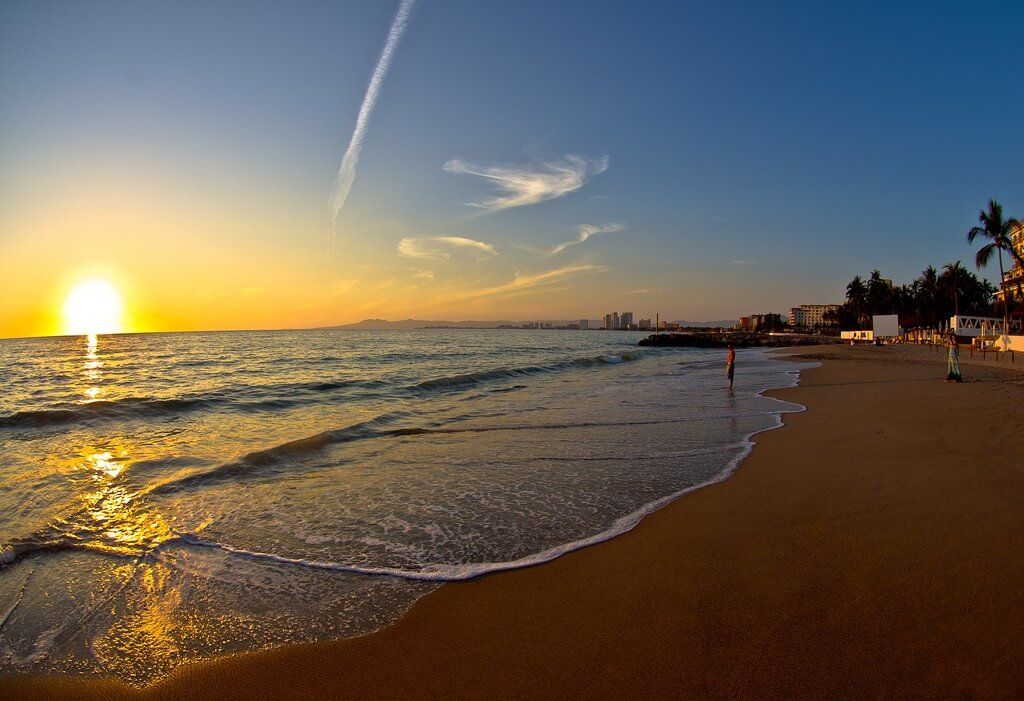 Burton and Taylor both eventually bought houses in Puerto Vallarta and attracted other jet-setters to this primo coast. About this same time, the Mexican government began to invest heavily in infrastructure in the area, including highways, roads, and public utilities, all of which made Puerto Vallarta more accessible and attractive as a tourist destination. Luxury hotels began to spring up, and American tourists, especially from the Western states, began to flock here.
Today Puerto Vallarta is one of the most sophisticated resorts in Mexico, with more cachet than Mazatlán and more chic than Cancún. Though it's a major cruise ship destination, with ship arrivals almost daily, the massive influx of tourists (about two million visit each year) hasn't lessened Vallarta's appeal for those thinking about staying on longer term.
Walking around Vallarta, you get that happy, vacation-time feel that successful beach resorts exude. Yet, frankly, you can have a great time here even if you never set foot on the beach… and you certainly could enjoy a comfortable, well-appointed retirement on this coast.
This is one of Mexico's most cosmopolitan beach resorts. In the city proper, you find cultural activities including plays, films, jazz and classical concerts, gourmet restaurant festivals, gallery openings…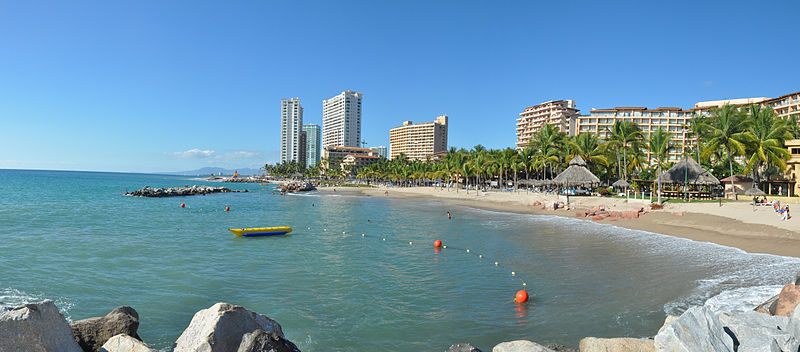 Puerto Vallarta is also a pleasant place to stroll, both along the malecón and up and down the narrow roads of the hills just behind the seashore. Farther inland you find more active activities such as zip-lining, horseback riding, and hiking.
You could start each morning with a walk or a jog along the malecón, alongside the blue Pacific, followed by coffee in a downtown coffee shop or on your terrace overlooking the bay… then build your day out from there.
Fully half the population works in the tourism business, so English is widely understood, a big plus if you speak little or no Spanish. A whole range of services has sprung up to cater to English-speakers, from gourmet shops and restaurants to clothes design and medical care.
Yet beneath the cosmopolitan, international veneer, the core of the city remains very Mexican. In the older parts of town, traditional white-washed houses with sloping red-tiled roofs line the cobbled streets. Little greengrocers, where Mexican matrons (or their maids) buy the family's fruits and vegetables, remain a staple in some neighborhoods. And you still find local restaurants where a filling, home-cooked lunch can cost you just US$8.
One expat friend describes her experience of Puerto Vallarta this way:
"I've discussed Mexican history with a shoe-store owner while browsing his wares, and talked economics with a restaurateur who joined me at the table after serving my meal. It's all part of Mexico's leisurely, personal way of life…"
Many expats living in Puerto Vallarta came on vacation, fell in love, then returned home with the intention to figure out how they could make Puerto Vallarta their home, either full- or part-time. Today, the expat community here numbers as many as 10,000.
Puerto Vallarta has long been our #1 pick for luxury and cosmopolitan retirement on the ocean. The coast stretching north along the Pacific from Puerto Vallarta is all grown up from a development perspective.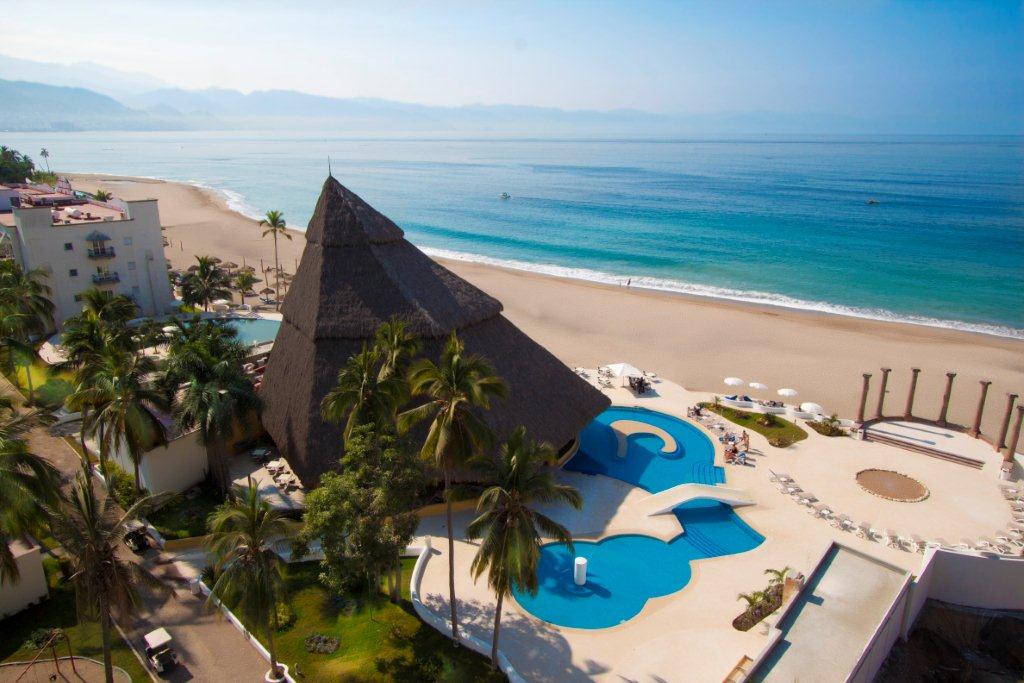 Property along this impressive coast is more expensive than other places where you might consider living or retiring on the ocean, but in Puerto Vallarta that's not the point. This isn't developing-world living. This stretch of Mexico's Pacific coastline has already been developed to a high level. Life here can be not only comfortable but easy and fully appointed.
In Puerto Vallarta, you aren't buying for someday, as you can be in many coastal destinations in Central America. Here you can buy a world-class lifestyle in a region with world-class beaches and ocean views that is supported, right now, by world-class golf courses, marinas, restaurants, and shopping. This is a lifestyle that is available only on a limited basis worldwide, a lifestyle that is truly (not metaphorically) comparable to the best you could enjoy in southern California if you could afford it. In Puerto Vallarta, you can afford it even on an average retirement budget.
You could buy a small apartment outside Puerto Vallarta town for less than US$100,000, or you could buy big and fancy for US$1 million-plus. Whatever you buy, you could rent it out when you're not using it. The Puerto Vallarta region, including the emerging Riviera Nayarit that runs north from it along the coast, is an active tourist rental market with a track record.