Neckties and wine. Croatia may be better known for its long coast along the sparkling green Adriatic and its tumultuous, 1,000-year-long history, but, when I think of Croatia, I think of neckties and wine. This gorgeous, complicated country is the birthplace of both the necktie and the Zinfandel grape, two facts that reveal a lot about Croatia.First, it has great weather. The Zinfandel grape requires a climate not too hot and not too cold. Croatia's mild winters and sunny summers make for perfect Zinfandel grape-growing.
Second, Croats are the trendsetters credited with introducing today's tie to the fashion world. The Croat contingency of the French service wore their traditional knotted handkerchiefs during the Thirty Year's War (1618 to 1648). The Parisians took a fancy to them and called them "cravat" — a cross between the Croatian and French words for Croat (Hrvati and Croates). So began a cravat fashion frenzy. In the 17th century, these kerchiefs became so intricate that they were held in place by strings and worn in bows that took forever to arrange.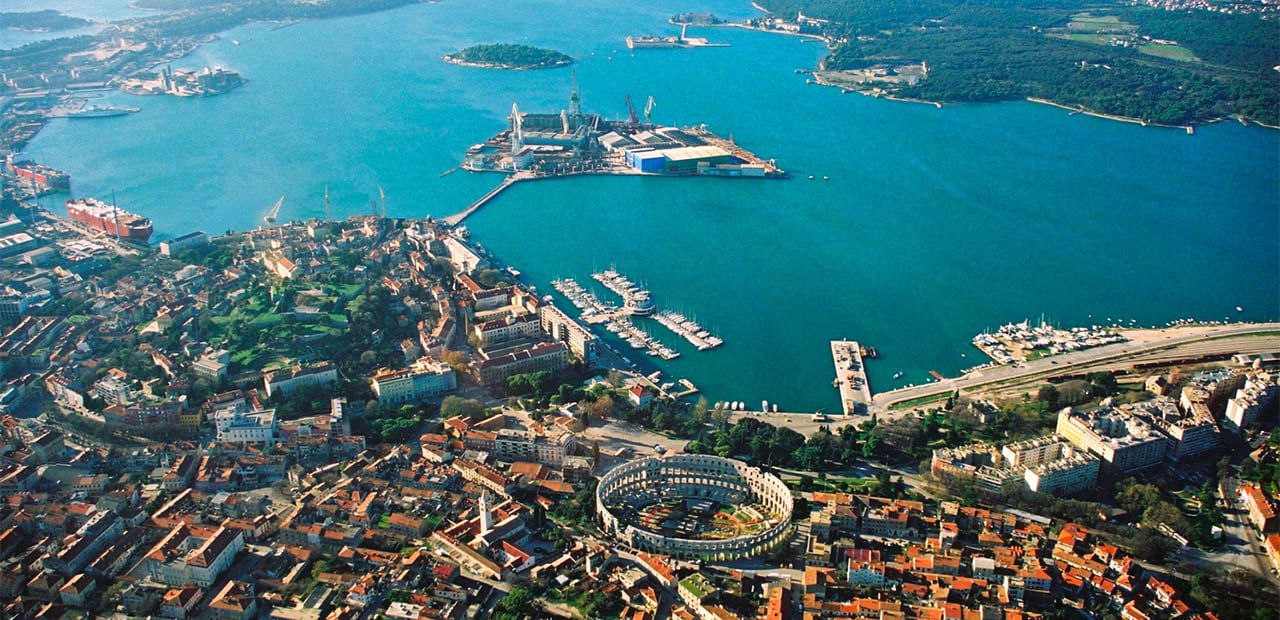 Croatia is tucked into southeastern Europe, bordering the Adriatic Sea, between Bosnia, Herzegovina, and Slovenia. It's near the coast, Vienna, Venice, Budapest, skiing in Austria, and golf in Slovenia. It's been more than 20 years since the Socialist Federal Republic of Yugoslavia was dissolved. Its six republics — Croatia, Bosnia and Herzegovina, Macedonia, Montenegro, Serbia, and Slovenia — are all very much their own countries today. Croatia is wearing its new skin comfortably, as it should. The Kingdom of Croatia was, in fact, its own entity starting in 925AD. It joined Hungary in 1102 but maintained a Croat culture with hopes for independence. Although it was titled a free royal town in 1242, it took about 800 years before Croatia was independent again, this time from Austria-Hungary in 1918. That freedom, too, was short-lived, however. Croatia became a member of Yugoslavia after World War II and didn't stand on its own again until 1992.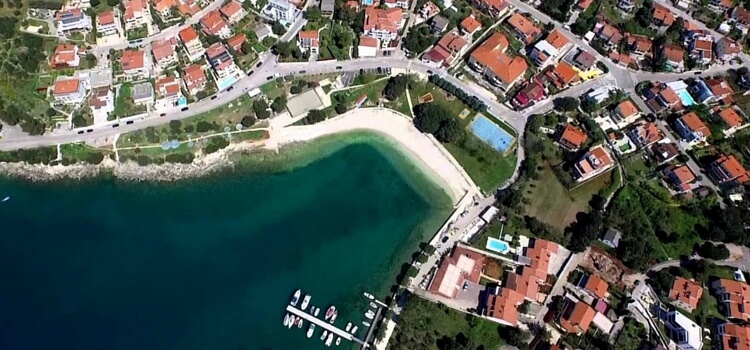 A Croatian friend told me a story about his family once. "My father lived to be more than 100 years old," Lovorko explained. "He lived his whole life in Croatia, here in Istria. Not only in the same town where he'd been born but in the same house. And, in his lifetime, he lived in nine different countries."
You have two strong touring options in Croatia, the coast and the Istrian peninsula. The Adriatic waters offshore from Croatia are a sailor's paradise. Inland, in Istria, is a wonderland of another kind, with vineyards and olive groves. If you've any romance in your soul, I defy you not to fall in love with this country. The ancient Romans called it Terra Magica, the Magic Land. Perhaps the best part is that, unlike Tuscany, the region of Italy Istria is most often compared with (with good reason, as the geography and the history of these two regions have much in common), the average traveler can afford to indulge fully in Istria.
Beach is one thing Croatia has in spades. This country's long Adriatic coastline is magnificent. What's more, Croatia enjoys more days of sunshine annually than any country in Continental Europe. When Europeans on the Continent set out on their beach holidays, Croatia is one of the destinations they target. Touring this country's coasts, you'll see license plates from Germany, Switzerland, Slovenia, Slovakia, Hungary, Austria, Italy… The Italians have sunny beaches of their own, of course, but, again, those in Croatia can be far more affordable.
In season, the big hotels purpose-built to accommodate the influx of European sun-seekers fill with German, Hungarian, Italian, and other holiday-makers, who set out early each day, barely clad, with their beach mats and sun umbrellas. You can join them…or you can head up into the hills.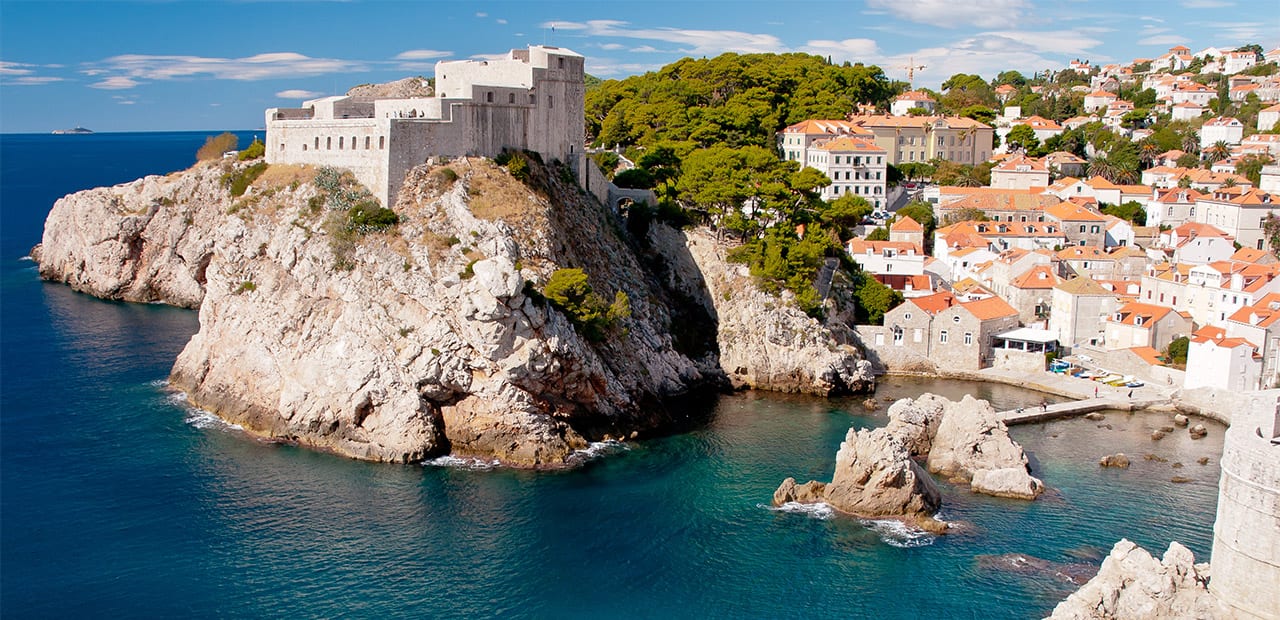 Far less touristed is this country's mountainous Istrian Peninsula, which serves up some of the most delightful scenery on this planet. The land seems to rise up to embrace you. Everywhere you look, something nice is growing — olives, grapes, figs, tomatoes, pumpkins, blackberries, wildflowers. Even the buildings seem to be of the earth, built of its white stone and red clay. In some parts of the world, Nature outdoes herself. In others, that which man has built is impressive. In Istria, Nature and mankind have worked together over centuries, starting with the Romans, to create a land of delights you have to see to appreciate.
In Croatia recently, traveling around with the help of the GPS that came with our rental car, we couldn't help but notice that Croatia has the opposite problem of Costa Rica, a country we know well. In Costa Rica, maps were made for years showing a beach road that didn't exist. It had been promised for so long that map-makers, I guess, figured it must have been built and started including it. In Croatia, on the other hand, we encountered many roads that didn't appear on our GPS map. GPS map-makers can't keep up with the rate of new road construction in this country. Once the warring finished in the region, Croatia embarked on an aggressive reconstruction and expansion program that continues today, making this beautiful country with such a long and sunny coastline easier to get to know all the time.