Two Reasons You Can't Afford Not To Retire Overseas
Your retirement nest egg has been marginalized, and you're thinking there's no way you could afford to retire overseas.
This is probably the most-often-given reason for why someone who's interested in the idea of launching a new life in a new country hesitates or even abandons the idea altogether. And it's the least valid. Here's the truth: You can't afford not to retire overseas.
I'm speaking both literally and figuratively.Let's begin with my literal point. You could retire to Cuenca, Ecuador, for example, and enjoy a comfortable life in a safe, pleasant colonial city on a budget of as little as US$710 per month if you own your own home. If you don't, you could rent a "local-style" apartment for as little as US$300 a month, making your total monthly nut as little as US$1,010 per month.
This is a very scaled-back budget. You wouldn't be living the high life, but you'd be enjoying an interesting one in a pretty city where the weather is perennially pleasant.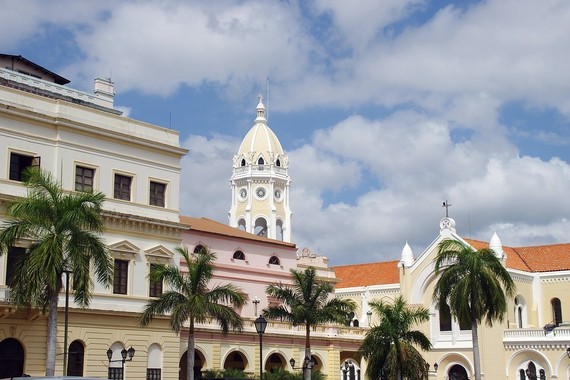 I give you many other options for living affordably many other places around the world… from Nicaragua to France, from the interior of Panama to Malaysia.
The real point to be made with regard to your cost of living anywhere in the world is that you can control it. Not completely, but more than you might realize. You choose, for example, whether to import your previous lifestyle with you or to go local. I mentioned above that you could rent a "local-style" apartment in Cuenca for as little as US$300 a month. You could also rent an apartment in that city for many times that amount, depending on the kind of building, the level of services and amenities (a doorman, for example, or a swimming pool), and the location within the city you opt for.
In Panama City, to take another example, you can shop for fruit, vegetables, fish, and meat at the local markets. The variety is tremendous, and the selections are fresh and organic.
Or you can choose to shop at the big American-style grocery store called Riba Smith, where you can stock up on things like Aunt Jemima pancake mix, Texas steaks, prosciutto ham, Italian cheese, and French wine. Two overstuffed bags from the market might cost you US$20. Two bags of Riba Smith specialties could cost you US$100 or more.
Wherever in the world you're calling home, you choose not only where you live and where you shop, but also which cable and Internet plans you sign on for, how you make international phone calls, how often you eat out in restaurants, whether or not you employ a maid, whether you invest in owning a car, and how often you run your air-conditioning units.
I say again, you control your cost of living, at least within broad ranges. And, bottom line, it is possible to live for very little many places around this planet.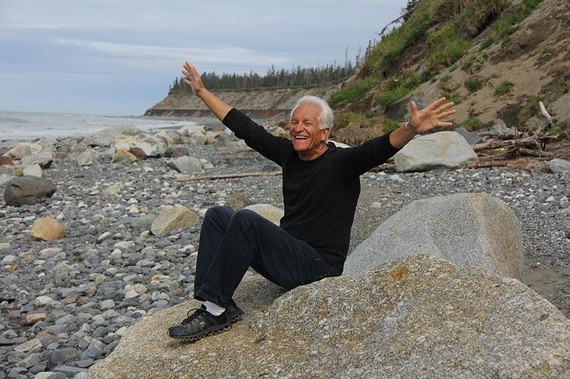 Now for my metaphorical point.
You owe it to yourself to go find out for yourself just how affordable and, more important, just how fun spending time overseas can be. A new life in a new place isn't for everyone, and there can be, in fact, practical reasons why you couldn't or shouldn't reinvent your life in a foreign country. However, frankly, the only legitimate ones I can think of have to do with health issues. Otherwise, any obstacle you can imagine could be overcome.
Maybe it won't be easy. The truth is, any move to another country is a lot of hassle and a lot of work. It's easier to stay put and to do nothing. But where would that leave you at the end of the day? What stories would you have to tell? What adventures to remember?
Years ago, at a conference in the Dominican Republic, I met an American from Tennessee who explained that he had been researching opportunities in that country for two years.
"I'm convinced the DR is a place I want to be," he told me, "but I'm just not sure the timing is right."
"Have you considered other options?" I asked.
"Well, before I started looking closely at the Dominican Republic, I researched Costa Rica for four years."
"What did you end up doing there?"
"Oh, I never did anything. After four years of looking, prices had risen so high that I figured it no longer made sense."
"Ah, well, that happens," I offered.
The truth is, it happens a lot. I have business associates who follow a strategy they refer to as "Ready, fire, aim." I think it works for life, too. That is to say, as my friend Paul Terhorst puts it, "You can plan to retire overseas… or you can retire overseas and then make some plans."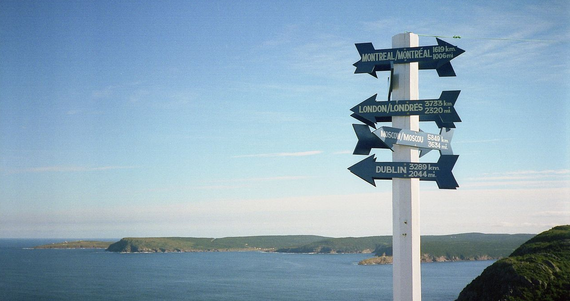 Carry out your due diligence. But realize that, all the while you're researching, your life is passing. That gentleman from Tennessee I met in the Dominican Republic was so worried that another, better option might come along that he could never bring himself to carry through with any one particular choice. He was a smart guy, but he continually second-guessed himself, his thinking, the timing, and the options. He kept researching, investigating, and scouting, trying to identify the right time to move and the best place to go.
There is no "right" time, and there is no "best" place.
But there is a place that's best for you right now. You just need to get off your derrière and go find it.
You can't afford not to.