Sometimes referred to as the "Other South of France," Languedoc-Roussillon sits between the regions of Provence-Alpes-Cote d'Azur to the east, the Midi-Pyrenees to the west, the Auvergne to the north, and Spain to the south. The region is divided into five departments: Pyrénées-Orientales (close to the Spanish border), Aude, Hérault, Gard, and Lozère.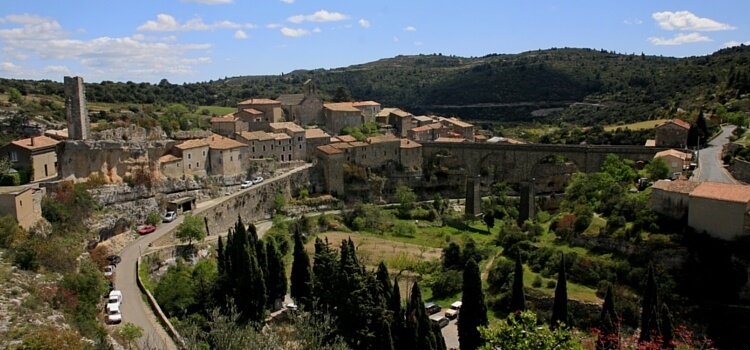 The regional capital is the historic city of Montpellier — at least at the moment. In 2016, Languedoc-Roussillon will merge with the vast Midi-Pyrenees to the east, following France's hotly contended decision to reduce the number of regions in the country from 22 to 13. Once the merger takes place, the new regional capital will be Toulouse.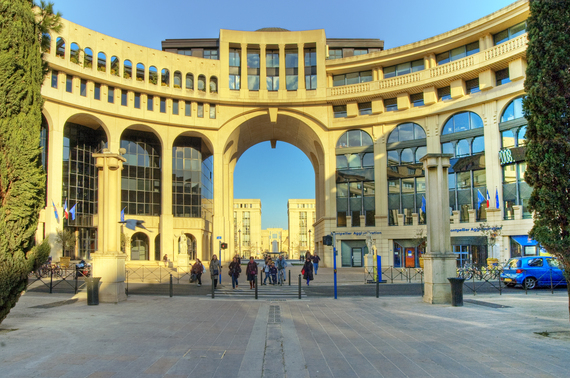 Languedoc-Roussillon boasts a great deal to see and do, from Europe's largest nudist beach, skiing in the Pyrenees, canoeing, and cycling to the UNESCO sites of the medieval Cathar citadel at Carcassonne, the Canal du Midi, fantastic markets, theater and shows in the Roman capital Montpellier, and endless village festivals.
Apart from these obvious attractions, why have so many expats and retirees from across Europe and the United States chosen to make this region of France, specifically, their home?
The overriding reasons are the weather; outdoor living; good quality fresh food; fantastic and accessible art, history, and culture; dependable and high-quality health care; beautiful and varied countryside; a work-to-live attitude, not live-to-work; good infrastructure yet little to no traffic; and a slower pace of life.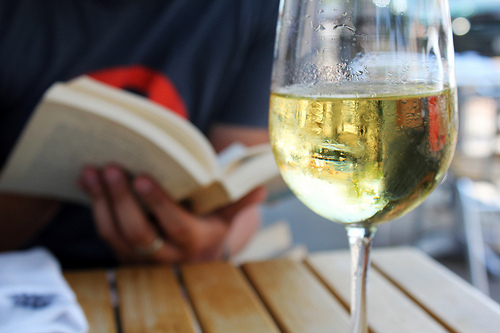 As Pearl, a retiree from the U.K., puts it: "My husband and I are both Francophiles and enjoy every opportunity this area gives us to explore our interest in French history, literature, and art. The warmer weather, the beautiful and varied landscape, and the natural surroundings on our doorstep are everything to us. Plus, we have access to good teaching hospitals and health facilities, as well as motorways and airports."
Retirees throughout the region echo these thoughts. Other things that seem to mean a lot to all these happy expats are the great social life they've been able to tap into (you could have a wider circles of friends living here than you had back home); the peace and tranquility of life in this part of the world; and a plentiful supply of excellent cheap wine (never to be underestimated).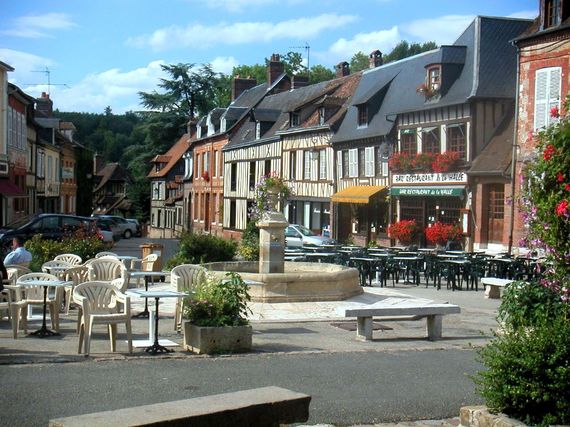 Allan, a Scotsman, says: "There is always something to do, even in the smallest villages. Most villages have 'cultural budgets' to fund regular concerts, events, and exhibitions."
Isn't the bureaucracy that France is so famous for a burden?
"France is often seen as over-regulated with laws and regulations covering every aspect of life," Allan says. "However, the attitude of the people to many of their laws is so relaxed as to treat them with complete disregard. For instance, cars are parked absolutely anywhere regardless of safety or local bylaws."
Most of the expat retirees living in this part of France are not conversant in French. The local dialect can be difficult to master. But don't let this deter you. Locals are happy when foreign retirees try their best to use whatever French they have.
"We didn't mean to move here," retiree Maggie told me. "We rented a house for one year in 2013 in Saint Chinian. After just one month, the landlord called to ask if we thought we'd stay for longer than a year, as he had others interested in the house. That spurred us on to take control of our own destiny. We visited a lot of houses, even ranking them on a spreadsheet to help us use our heads more than our hearts. Within three months, we had found a property to buy in Saint Chinian and sold our house back home. In November 2013, we made our permanent move. We love living here. This is our home now."
Even if you're not ready to join these expats in the Other South of France, this is the best time in a long time — especially if you're shopping with U.S. dollars — to think about purchasing a small, low-maintenance home that would allow you to dip your toe in the French property market without committing to anything too big or too needy.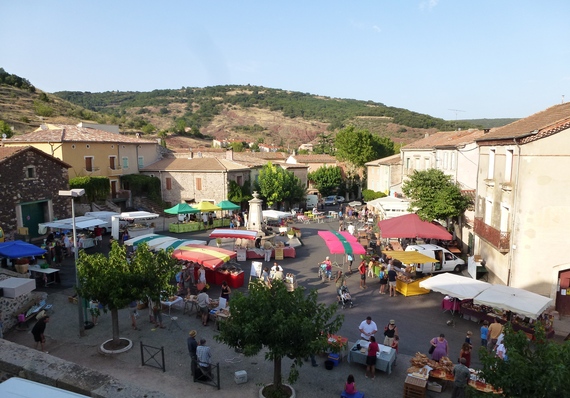 For the euro equivalent of as little as $40,000, you could purchase a one- or two-bedroom apartment in the bustling market town of Saint Chinian or the villages of Cessenon-sur-Orb, Villespassans, or Cebazan. A stone-walled, two-bedroom property in Villespassans, for example, is in need of some updating but is ready to live in and on the market for 48,000 euros.
If you're interested in something larger with room to entertain and somewhere to sit outside to enjoy the 300 days of sunshine, you can find something great right now for less than the equivalent of $100,000. A three-bedroom property currently on offer for 75,000 euros (about $84,000) features a sitting room that extends out to a small patio. This house has been refurnished recently but includes original tiles and a spiral staircase.
In a hamlet five minutes from Saint Chinian is an attractive detached property complete with typical shutters that has been converted into two two-bedroom apartments of 42 square meters apiece. The renovation of the top floor is complete, and this unit is being sold furnished with an equipped kitchen. I highlight this property for you because it is light and airy, and, with two separate apartments, has great potential for rental income. The best part is the price: 98,000 euros.
In the popular village of Cessenon-sur-Orb (popular because it is small — about 2,000 people — yet has all the amenities you'd need to be able to live here without owning a car, including a supermarket, three bakeries, three schools, a river with a beach, canoeing, campsite, tennis court, restaurants, bar, hair and beauty salons, and a market) two properties are currently for sale for less than $120,000. The first, a fully renovated, 80-square-meter, three-bedroom village house, has a large, private rooftop terrace and is being sold for 97,800 euros. The second is a three-story house with 10 rooms that's twice the size (190 square meters) of the first, with a balcony and terrace on the second and third floors, but it is in need of complete modernization.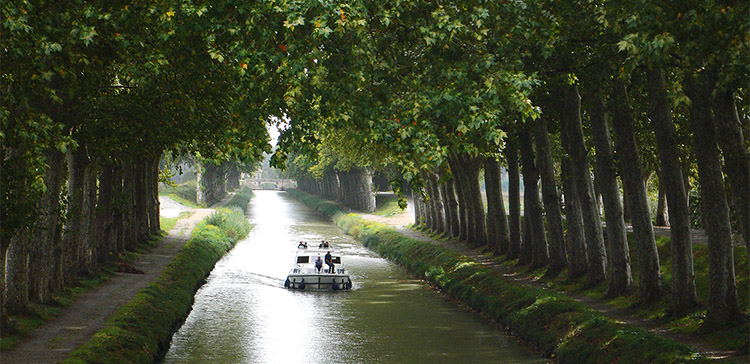 If you are able to raise your budget to about $150,000, you could get the same amount of outdoor living space but bigger rooms. For example, currently on offer is a house built in 1900 close to the Canal du Midi near the town of Capestang. It has an odd layout (and would need some modernization), but if you appreciate high, ornate ceilings, original tiles, chimneys, beams, and pretty windows, you'll find this bourgeoisie, 240-square-meter, four-bedroom home hard to resist.
These properties are available from different agencies and easily searchable online. The point is that they are but examples of the tempting options on offer in this idyllic corner of France.