The Czech Republic has a high standard of healthcare, and doctors there should be able to help you get the medication you need once you have arrived.However, there might be some medications you are used to taking that are restricted in the country, so check with your doctor before you leave to see what can be done.
What Medications Are Available In The Czech Republic?
Expats from outside of the EU will be the most affected by the Czech Republic's medication restrictions. The EU's Opium Act limits any substances considered 'addictive' or 'psychotropic' from entering its borders, and this includes a number of popularly prescribed drugs in the US, such as certain antidepressants and a lot of ADHD medication.
The Czech Republic is a Schengen country. If you are travelling from another Schengen area then you will need a Schengen certificate if you want to bring in a restricted substance: otherwise, you will need a general medical certificate.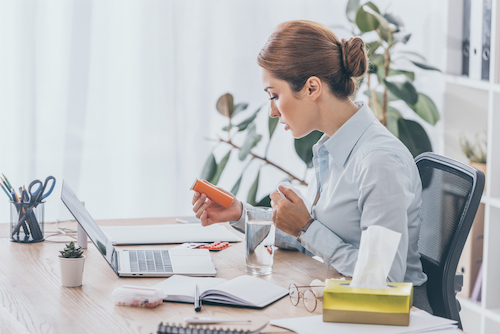 Some antidepressant medication is not available in the Czech Republic
You can only take enough medication with you for your own personal use, and there might be a limit to the number of days' worth of medication you can bring. Often this is thirty days, but speak to your doctor if you need more and see if they can prescribe you extra. Your doctor will need to write a letter explaining what your condition is and why you require the medication.
Once you are in the Czech Republic, your local doctor should be able to give you the same prescription even if it is a restricted substance. However, in many cases they will try to move you onto an unrestricted medication that treats the same problems.
You will be allowed to bring in unrestricted medication, as well as inhalers, although there might be restrictions set by the airlines as to whether these have to go in the hold or can be carried on with you. If you need to bring needles or syringes for medical purposes, then you will have to bring a letter from your doctor describing why you need these, even if the substance you are taking is not restricted. You will have to declare these at customs when you enter the country, and show your doctor's letter.
You can find out whether your medication is on the restricted list by searching for it on SUKL (the State Institute for Drug Control).
Visiting A Pharmacy
Once you have set up your Czech health insurance and registered with a doctor, you can then visit your local pharmacy to pick up any prescriptions. Pharmacies can be identified by the green crosses outside them, and will be called lékárna. You do not need to register with a specific pharmacy in order to pick up your medication: you can just go to whichever one is local to you.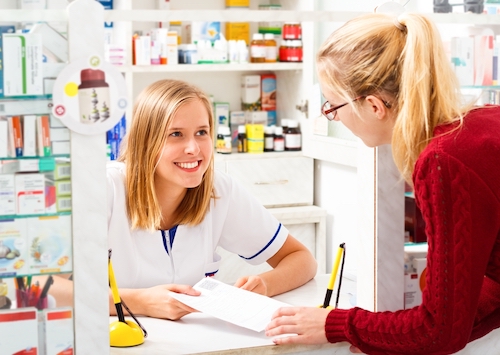 You can pick up your prescriptions at any local pharmacy
If you are picking up a prescription from your doctor, then you will need to visit the prescription counter (na předpis) and hand over your prescription to the pharmacist. They might explain how to take the medication and any dosage restrictions — your doctor should already have told you about this, but the pharmacist can confirm it. In larger cities, most pharmacies will have someone available who speaks enough English to give you this basic information, but in rural areas you might need to take an interpreter if you are worried about receiving the wrong dosage.
You can also visit the pharmacy to discuss minor complaints, such as coughs and colds, and buy medication for these over the counter. To do this, you will need to visit the non-prescription counter (volně prodejné) and ask the pharmacist for the medication you require. Again, in the larger cities someone should be able to help you in English, but in rural areas you might need to either research which medication you need beforehand, or take someone with you who speaks the local language.
Some substances are limited, but not restricted. This means that you do not need a prescription to buy them, but when you go to buy them over the counter you will need to show identification. The majority of these will be medications containing pseudoephedrine, which can include antihistamines and certain pain killers.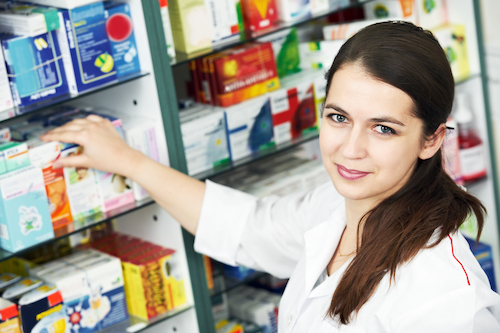 You will need to show ID if you are buying a limited medication over the counter
You will have to pay for any non-prescription medications yourself, unless you have taken out private health insurance that covers this. Most prescription medications will be subsidised by the state, but there are some exceptions, and in many cases you will need to pay a nominal fee — usually under €2 — when you pick up your prescription. You can find out which medications are subsidised by the state, and whether you will need to pay part or all of the cost, on the official pharmaceutical site for the Czech Republic.
Would you like to share your experience of life abroad with other readers? Answer the questions here to be featured in an interview!