Who are you?
My name is Jim Santos, I'm a retired computer and networking professional, now earning some extra money (and getting a lot of satisfaction) out of writing freelance.I have a blog where I write about our lives in Ecuador, our travels, and life in general. I've also been published in the Wall Street Journal, and write a lot for International Living Magazine and their sister publications. I live with my wife, Rita.
Where, when and why did you move abroad?
We moved from near the DC area in the US to Salinas, Ecuador on the southern Pacific coast four years ago in January. We moved primarily for the climate – it is always warm here. Now that we are here, we've grown to love the fresh produce year-round, wonderful seafood, and the Ecuadorian people. It doesn't hurt that the cost of living is so much lower here. We live on the 19th floor of a high-rise condo building, facing the Pacific. We've toured much of the country, and are starting to explore more of South America.
What challenges did you face during the move?
The biggest challenge would have to be the language barrier. We are doing much better with our Spanish now, but for the first year, that is always a big struggle, and can make the simplest things very frustrating experiences.
How did you find somewhere to live?
After researching many areas, we picked a few spots to visit, and came out to see for ourselves. We fell in love with Salinas the first time we saw it, and changed our plans for the rest of the trip to look for property here. We worked with a US realtor who had moved here a few years earlier.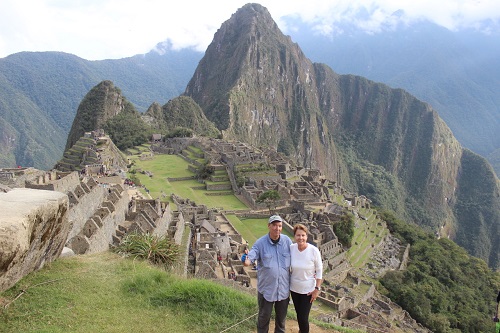 Are there many other expats in your area?
There are probably between 400-700 expats living on the Santa Elena peninsula.
What is your relationship like with the locals?
We get along very well with the locals, mostly because we try to live like they do. We shop at the local mercado, and enjoy the local restaurants rather than "expat hangouts".
What do you like about life where you are?
Other than the weather and the food, the main thing we enjoy is the sense of peace and tranquility. Ecuador is off the world's radar for the most part, and we enjoy the peace that brings. Whenever we visit the States, it seems like everyone's stress level is ten times higher than it is here.
What do you dislike about your expat life?
I can't really say there is anything I "dislike" about it. After four years, we are still finding new things to explore, and making new discoveries. There are some things that are harder to accomplish here, or things we have to do without, but that is compensated by all of the new experiences.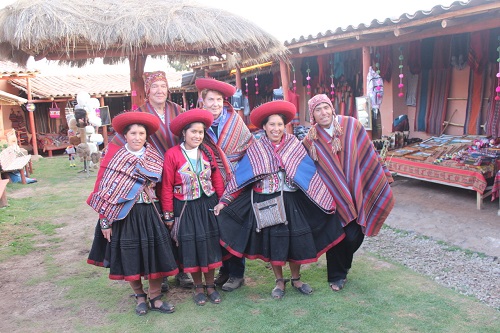 What is the biggest cultural difference you have experienced between your new country and life back home?
Life here is centered around the quality of your time, rather than the time itself. Things happen at their own, often slow, pace.
What do you think of the food and drink in your new country? What are your particular likes or dislikes?
We love Ecuadorian food. Arroz con menestra, churrasco, ceviches, locros – I could go on and on. I've eaten more avocado in the past four years than the rest of my life combined. Love plantains, yucca – everything except maybe cuy (roast guinea pig). Haven't had the urge to try that yet.
What advice would you give to anyone following in your footsteps?
Do lots of research first of course, but more importantly, take a good hard look at yourself. What are your reasons for moving? How do you feel about different experiences – especially if you have little control over them? I've found that the people who are running away from something do not do as well as the people running to a new lifestyle. You need to have a certain amount of flexibility as well. Often people think living overseas is the same as the US, only cheaper. In reality, it is extremely different from the US, and if you try to live like you did there, or force it to fit, it will cost you a bundle, and you will never succeed.
What are your plans for the future?
We will continue to explore. Right now, we are about to return to Salinas after a 7 week jaunt that took us to Quito in Ecuador, Lima and Cusco in Peru, hiking the Inca Trail to Machu Picchu, a fun weekend in Buenos Aires, and now we're finishing up two weeks in Uruguay. There's still so much to see and do!
You can keep up to date with Jim's adventures on his blog, or check out this Ecuador TV feature about Jim and Rita. Jim also gave some advice in the WSJ to people thinking about retiring to Ecuador.
Would you like to share your experience of life abroad with other readers? Answer the questions here to be featured in an interview!