Who are you?
We are Keith & Tina Paul. Early retirees who believed there's so much more to life than work. We love to travel and now have a successful travel blog.
Where, when and why did you move abroad?
We moved to Cuenca Ecuador in January of 2015.We wanted to retire early and moving abroad to a lower cost of living allowed us to do this.
What challenges did you face during the move?
Everything went very smooth. We did most everything prior to the move. We got our Ecuadorian resident visas and shipped a container. Once we got to Ecuador, we were already residents and our container came a week later. We even brought our two small dogs. We had all the pet paperwork in order so we had no problems. I think the research and planning we did was what made the entire move go so well.
Are there many other expats in your area?
Yes, Cuenca has a population of about 600,000 and of that, there are about 6,000 expats.
What do you like about life where you are?
We love Cuenca. The city is big enough that we don't get bored, the weather is 70 degrees year round, the cost of living is low and the people are so nice.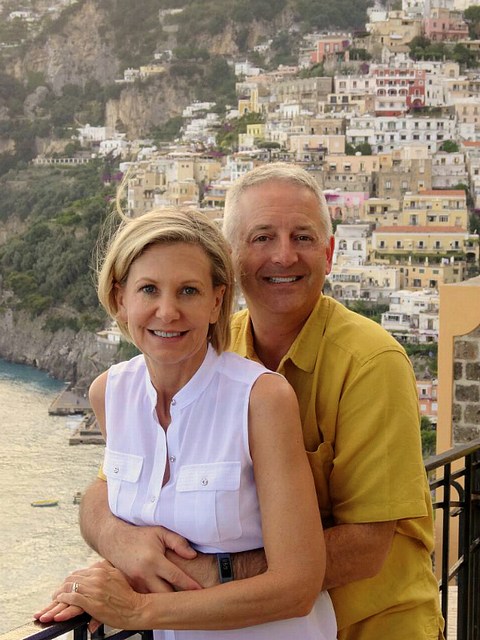 What do you dislike about your expat life?
The only thing we dislike is being away from our friends and family in the US. Many other things we thought we would miss turned out to not be false. It's amazing how easily we settled in.
What is the biggest cultural difference you have experienced between your new country and life back home?
The biggest cultural difference is the speed at which life moves here. It's so much more laid back than the US. Both of us are A type personalities but it turned out to be easy to fit in to the slower pace of life.
What do you think of the food and drink in your new country?
In general, the food here is much more bland than the US. We've been very open to trying all the dishes of Ecuador and they are all delicious.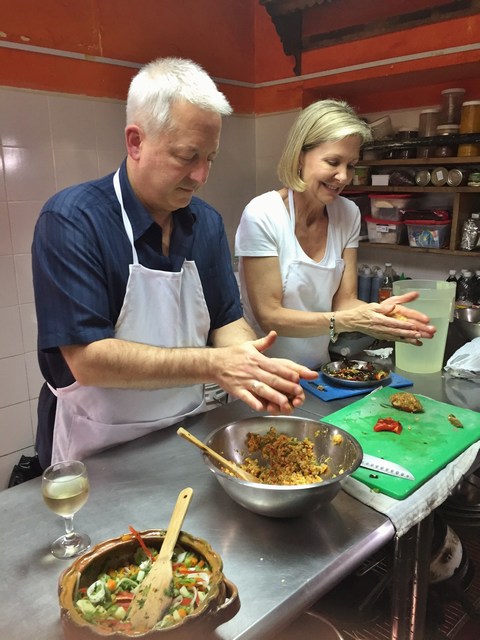 Coming from California, we were big California Cab drinkers. Unfortunately, we can't get California wines here in Ecuador. Although Ecuador is close to Chile and Argentina and their fine wines, Ecuador has high import taxes so getting good wine is impossible. We have lowered our wine standards a bit and are surviving… but when friends visit, we always ask them to bring us a California Cab.
What are your particular likes or dislikes?
Like I mentioned earlier, our only dislikes are not being around our friends and family. OK, the California Cabs are also a problem. The likes are so many. The people are just so great. Other expats and the locals. Besides having new expat friends, we also have Ecuadorian friends. We meet new people each week. That's what being an expat is all about.
What have you learned from living abroad?
We learned that people are generally the same around the world. Be open minded and you'll find the cultural differences really aren't that different.
What advice would you give to anyone following in your footsteps?
Life can be short so live life. Remember that there's more to life than work. Early retirement is within reach of many if they just make certain life choices. And lastly, get out and see the world. Don't just rely on television. Experience it firsthand.
What are your plans for the future?
The good thing about being retired is that you don't have to make plans. We are open to the future. One of our future travel adventures may turn out to be our next home country.
You can keep up to date with Keith & Tina's adventures on their website, Retire Early And Travel.
Would you like to share your experience of life abroad with other readers? Answer the questions here to be featured in an interview!