Who are you?
Hey! My name is Malaika Neri, and I'm an Indian-born expat in Paris, France.
Paris has been my home for the last five years – with a break of two years when I cycled from Alaska to Argentina. I was born and raised in India, then moved to the US for my higher studies.
I lived in five different countries for my first career as an economist fighting climate change. When I started working from home as a consultant for the UN Environment Programme, I looked for a city with lots of co-working spaces open during the day, and an active nightlife after work. Paris was that place. With two suitcases and my blue Bianchi bicycle, I moved into an 18th century apartment in the Marais district, and never looked back.
Today, I'm a full-time Professional Matchmaker serving international professionals in Europe and the UK. I work with ambitious professionals aged 27 to 40 to connect them with like-minded individuals for long-term, serious relationships. They are structured, logical, and straightforward people – and most are expats – passionate about their careers, who believe in finding true love with the right person.
It's a joy to wake up every day in this beautiful city and fulfil my life's purpose in helping these smart, successful individuals find love.
What challenges did you face during the move?
The hardest part about moving to Paris was finding a safe, stable place to live. The first time I moved here, I switched apartments four times in six weeks! I lived in the Marais, with French friends I'd met while living in Madagascar, then moved to a tiny studio near Canal St. Martin that was eight square metres. When claustrophobia set in, I found a sublet near Gare du Nord, only to discover that subletting is illegal in France. Two weeks later, I found a studio near the Parc de Butte Chaumont in the northeast of Paris.
Though I studied French in high school and spoke it well when I moved here, finding the right long-term rental apartment without a French guarantor and a French employer was a challenge. My biggest tip is to find an owner who likes expats.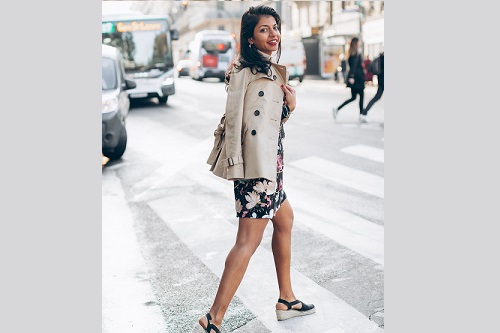 Did you need to obtain a visa, residency permit or work permit? What was the process like?
I had to submit a mass of documents for an entrepreneur visa, and to register my company. Initially, this felt overwhelming – where to start? What if I didn't get approved? The first step was to take a deep breath, and make a list of what I needed to do. My innate tendency to make lists for everything helped smoothen the process, and reminded me to only ever worry about the immediate next step. I also blocked off the entire day for meetings at the city hall to submit this paperwork. You never know how long it's going to take to be approved. Luckily, my visa came through, and I was welcome to live and work and build a business helping smart, ambitious professionals find their soulmate, in and around the city of love.
How does the cost of living compare with your previous country?
Before moving to France, I lived in western Germany, where the cost of living is significantly lower and salaries are higher.
Although the cost of renting is much higher in Paris, I was pleasantly surprised and delighted by the quality of food – meat and vegetables produced in France are a point of pride and joy for the French, and they are consistently high-quality.
Is it easy to open and use an account with a local bank?
Opening a bank account in France can be very tricky and often needs to be done in person. This was a far cry from living in Germany, where the online-only bank N26, based in Berlin, made it easy for anyone to open a checking and savings account without leaving home.
There are now a few free online banks in France, but I've loved using Revolut, now based in Latvia and serving customers throughout Europe.
How did you find somewhere to live?
When I moved back to Paris after cycling from Alaska to Argentina, I decided to take a different approach. I posted what I was looking for (including apartment size, neighbourhood, budget, and duration) in Facebook groups for expats in Paris. Through one of these groups, I found a temporary sublet in the 15th arrondissement. It was a quiet, comfortable neighbourhood, but I wanted to live somewhere more dynamic. I found my current apartment via LeBonCoin, the French version of Craigslist.
Are there many other expats in your area?
My neighbourhood is full of students and young professionals. This has brought a lovely dynamic energy to the area. Paris is a melting pot of nationalities, and I love living in a neighbourhood that features such a diversity of backgrounds, lifestyles, and cultures. Down the street there's a Vietnamese restaurant staffed by Chinese, with an owner who lives in Laos. The bakery is run by a French family and employs a Bangladeshi man who rolls out the baguettes each morning. There's a beauty salon for people of African descent, run by a lady from the Caribbean, and a Thai restaurant tucked behind another featuring Basque food. I walk around dazed by the smells and sounds of the city around me, heady from the mix of languages – Arabic, Mandarin, Spanish, Portuguese – and fall more in love with the magic of this city.
What is your relationship like with the locals?
It can be hard to befriend locals in Paris. Most Parisians have their circle of friends from high school and stick to that group.
I made several close friends – both French and other expats – through a Meetup group called Powerhiking Paris, which organises hikes through the forests around the city every weekend. It has been wonderful to meet locals with whom I can share my passion for sports, nature, and being outside.
I'm also a member of a cooperative supermarket. We are each owners, members, volunteers, and consumers at a supermarket that offers organic produce grown in the Ile-de-France region, which sells coffee refined here in Paris, and invites speakers each week for lectures on sustainable production, local consumption, and systemic change. Volunteering side-by-side each month has been a great way to befriend my neighbours, learn more about the foods produced in the Paris region, and integrate into the city.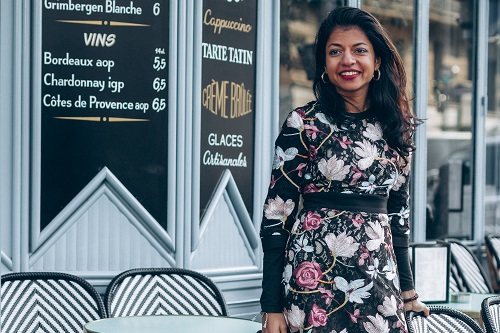 What do you like about life where you are?
My apartment overlooks a park, and I can watch the seasons changing from my window: the first bugs of early spring, the flush of green at the height of summer, orange flames in autumn, and bare branches revealing the streets below in winter.
Paris is small, like Mumbai where I grew up. It's only 40 sq miles and has an extensive network of bike lanes. I love being able to zip around the city using the sturdy public bicycles (called Vélib), racing from one neighbourhood to another in a matter of minutes.
Our mayor, Anne Hidalgo, has done a lot to make the city a cleaner, greener, more bicycle-friendly place, by instituting car-free Sundays and turning several main arteries into bicycle highways. Her efforts, combined with the pandemic, have encouraged so many people to take to two wheels and reduce our dependence on cars.
What do you dislike about your expat life?
As the years go on, it gets harder being away from my family – my parents, but also my cousins, aunts, and uncles. This is the case for most of us who find our happiness in a city far away from where we were born.
The recent coronavirus pandemic meant that I didn't see any of my relatives for two full years. To combat the distance and time apart, I set up monthly Zoom calls that reunited our family members around the globe for two hours on Sunday afternoon Paris time. We logged on to our respective screens – some still waking up in New York, others ready for bedtime in India – and shared updates about the lockdown, funny jokes from my nieces and nephews, and health updates from older relatives.
These Zoom calls were one of the highlights of lockdown, and, despite the distance, brought my family closer and made me feel so close and connected to them.
What is the biggest cultural difference you have experienced between your new country and life back home?
The biggest cultural difference between India and France is the way women are treated. Here in France, it's normal for men to speak in a chauvinistic or even macho way. I've heard so many men speak to their daughters in this way, "Oh honey, I'm stronger, let me do that." In India, this behaviour would be considered gauche and a bit 19th century.
Over time, I've come to accept and even appreciate the genuine sentiment that many (or most) French men have: to be of help and support to women as much as possible.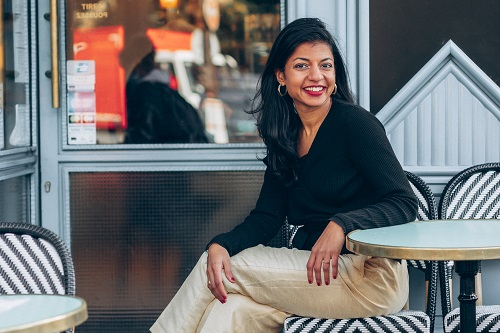 What advice would you give to anyone following in your footsteps?
To anyone planning to move to Paris, I would recommend immersing yourself in a community activity, like volunteering, or a hiking group. Regular exposure to a group of like-minded individuals helps combat the initial loneliness of expat life, and can be a wonderful resource for getting tips, insights, and information about your new home.
What are your plans for the future?
Each and every week, people from around Europe and countries like the USA and Australia reach out to me for help with finding their soulmate and life partner for a long-term relationship. I'm honoured and delighted to support their journey and look forward to continuing my calling as a Professional Matchmaker for many years to come.
One of my on-going goals is to reduce my screen time and increase my time spent outdoors and on trying new activities.
This year, I've signed up for an illustration class, and also look forward to visiting some of the national parks in France, Spain, and Portugal, including the magnificent Picos de Europa.