Who are you?
I am a proud New Yorker! I was born in Brooklyn and grew up on Long Island. I've been in the communications field my whole life working as a journalist and PR professional. Today, I am a full-time food and travel writer / journalist specializing in European destinations. I am also a travel blogger and love publishing my own travel blog, Travel Greece, Travel Europe. I think the name says it all!I also take on a few clients for a boutique company called Blog Smart, which I run with a business partner. We specialize in blog content and strategy for touristic focused businesses.
I also love creative writing. My first novel, Chasing Athens, was published two years ago. It is a romantic comedy/women's fiction book about expat life. Why expat life? Well, I'm living that life. I have been living in Athens, Greece for seven years and it is my adopted home.
Where, when and why did you move abroad?
I moved abroad seven years ago for family reasons.
What challenges did you face during the move?
In Greece, first and foremost it was the language barrier. Yes, many people speak English but I wanted to understand and speak faster than I could learn. I love languages anyway so it is a pleasure to learn. Difficult! But fun.
Also, there were many cultural challenges. I learned many differences in mentality between Americans and Europeans or Americans and Greeks.
Are there many other expats in your area?
There is a very small community of Americans but generally a sizeable community of expats. There are several social and networking groups which make it helpful to meet other expats in Athens.
What do you like about life where you are?
I like that it is never boring. I find Athens to be a vivacious and lively little city with incredible ancient history. It is an up-and-coming European city break destination and there is lots of creativity here. As a food and travel writer / journalist, it is an incredible destination to learn about and be both an insider and outsider. Also, Athens is just a short plane ride away to visit other great European cities. I must also add, the summers in Greece are fantastic. You couldn't ask for a better warm weather paradise.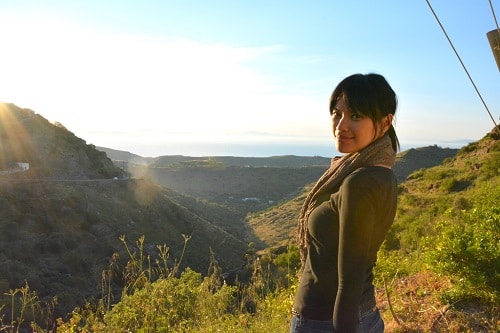 What do you dislike about your expat life?
I think missing friends and family back in the States is the biggest thing. It's not so easy or convenient to fly back. It takes a bit of planning. I think the downside is just missing some of the familiar things and ways of doing things.
What is the biggest cultural difference you have experienced between
your new country and life back home?
I think eating habits and cultural food values are much different when comparing the States to Greece. There's also a big difference in time management and being late. It's way more accepted here to run late for appointments or even cancel at the last minute.
What advice would you give to anyone following in your footsteps?
I think it is important to be social and meet many people in the expat community and in communities that interest you. Networking can open doors to jobs and other opportunities you didn't think possible in a foreign land. Also, have an open mind and see the bright side of things. Every place has its ups and downs. It's important to surround yourself with positive, inspirational and forward thinking people.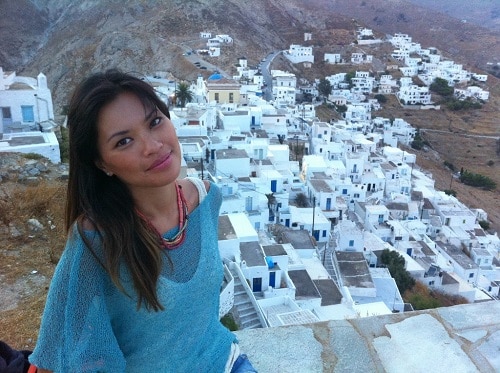 Also, it's key to learn the language as much as you can. Even though my native tongue is English, which is widely spoken in most European countries, learning Greek has really changed my life. Language is in many ways, I believe, a key to understanding and appreciating a culture. Living abroad and immersing yourself in the richness of your adopted country's culture can only benefit you whether you are there for a short time or for the long haul.
What are your plans for the future?
Workwise, I always look forward to new travel writing assignments for various media. As a member of the Society of American Travel Writers, I look forward to attending the next conference which will be in Madrid. I may attend a Travel Bloggers Exchange Conference (TBEX Europe) as well. My travel blog, Travel Greece, Travel Europe continues to grow so I look forward to work on it more. Also, I am the co-founder of a great network of travel bloggers in Greece called Travel Bloggers Greece, so I look forward to collaborations and blogging trips through the group which are always a wonderful experience. As you can see, living abroad has opened amazing opportunities to travel.
Otherwise, just enjoying all expat life has to offer!
You can keep up to date with Marissa's adventures on her blog, Travel Greece, Travel Europe. Her book, Chasing Athens, is available to buy on Amazon.