While Hong Kong is one of the world's greatest cities for expats to move to, news that expat packages are falling in value is not good for those who live there.
Hong Kong is not the cheapest place for executives to relocate to, but there are ways and means to enjoy a stint working there. Living like a local can really help to save you money.
Findings from a survey by ECA International revealed that while packages in Hong Kong are still the fourth highest among Asian countries, middle managers are receiving less.The survey found that expat middle managers have seen their package fall by 2% in US dollar terms in five years, to around $265,500.
The packages for expats include base salary and taxes, as well as benefits including schooling and accommodation; both are expensive outgoings.
A regional director for ECA, Lee Quane, said: "Hong Kong has, traditionally, offered expats a lucrative package than for expats in China's major cities. In recent years, however, with the cost of living rising and increasing pollution in China making it more difficult to attract international talent, the packages have risen in local terms."
While many expats heading to Hong Kong will enjoy lucrative relocation packages from their employers, it is possible to move to this great city and live more economically.
The first step is to find cheap flights, since Hong Kong airport is one of the best and biggest in the world with direct flights from just about every major city.
The next issue to appreciate is that the cost of renting a home is very expensive and expats will need to understand that their home will probably be much smaller than they have been used to.
The location of a potential apartment will dictate the price and for those who are looking to be near to the central business district for work purposes, then they will be paying a lot.
Expats who move further away from the business district will find housing becomes cheaper and they will get to enjoy the authentic Hong Kong experience.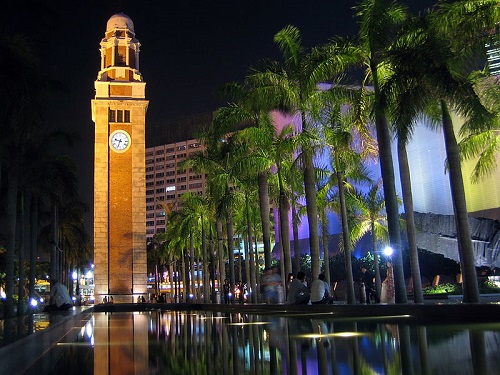 It is possible to find some good deals on accommodation if you don't mind commuting
© Lauri Silvennoinen on Wikipedia
In Kowloon for instance, an apartment will cost at least US$1,000 (£789) every month, though there are shared apartments available for $700 (£552) a month.
Prices can rise to $5,000 (£3,950) a month for a mid-level apartment, though a subway journey of up to 30 minutes could see that price fall to $1,200 (£947) a month for similar size accommodation which is found further afield.
Opting for local choices
The real cost savings will come about by opting for local choices. For those who want to eat western food every day and dine at nice restaurants then this is going to be an expensive undertaking in Hong Kong.
By not opting for these western meals, expats can learn about the local cuisine and save money at the same time. Lunch will cost from between $5 and $9 (£3.95 – £7), while dinner will range from $10-$13 per person (£7.90-£10.25).
Hong Kong is something of a food paradise with genuine street vendors and authentic cuisines from around the world; there are plenty of nice places to eat including Vietnamese, Indian and Thai outlets.
For lovers of cheap dumplings, beef noodles and dim sum then Hong Kong offers excellent food at rock bottom prices; lots of locals also eat out so there are many venues to choose from.
While many people may have reservations about eating food from roadside kitchens, there's no doubt the pork dumplings which cost HK$8 – or an incredible $1 (78p) – are worth trying.
There's also a great selection of cheap dim sum. Four shrimp dumplings will cost around HK$24 or $3 (£2.36).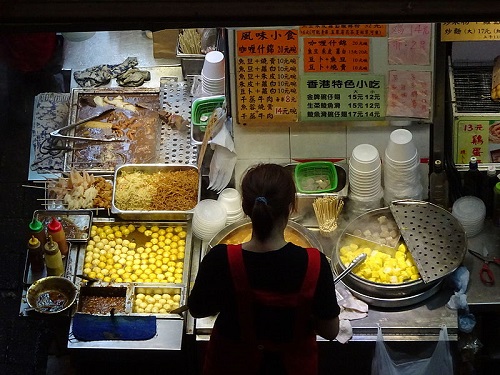 Street vendors' prices tend to be very low
© Ubelongadiscoqueen on Wikipedia
It should also be noted that many restaurants used by local people can be as cheap as street food vendors, particularly for soup noodle dishes, and expats will find that they will struggle to spend more than HK$8, or $10.31 (£8.13) on a meal.
However, living like a local in Hong Kong doesn't just mean living in a suburb with local citizens and eating in local restaurants. It's possible to eat Western type food reasonably cheaply as well.
For instance, for those expats missing a good burger, they can find a decent offering for HK$48 or $10 (£7.90) and for those who want a slice of New York style pizza (which is generally larger than many US expats will be expecting) the price will be around HK$50 or $6.45 (£5).
Expats who are already established in Hong Kong may have discovered the local fish and meat markets. While there is a lot to choose from, vegetables and fruit can be cheap, though meat is pricier. This means that cooking at home doesn't always save that much money.
Socialising and Shopping
There is no doubt that expats living in Hong Kong will want to socialise on a regular basis and there are lots of bars to choose from.
There are some great ones in the central district, and some good ones in Wan Chai, with popular bars charging around HK$50 for a beer, or $6.45 (£5) while cocktails will cost around HK$80 ($10.25/£8).
Expats may also be looking to buy clothes and there are some excellent markets for doing this, particularly Ladies Market, Goldfish Market, Wan Chai Street Market and Temple Street Market.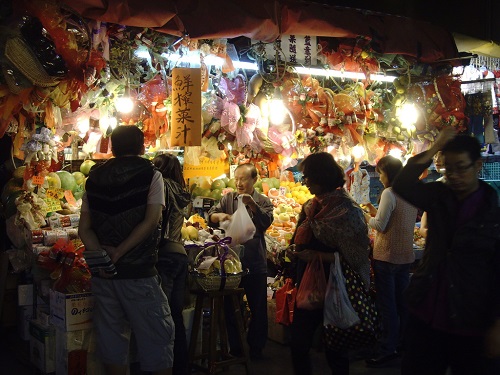 Many of Hong Kong's markets have good deals on clothes and other necessities
© klausnahr on Flickr
Not only do these markets offer a great way to enjoy local culture and people watching, they also offer the opportunity of haggling for some excellent new clothes.
There's a lot to recommend living in Hong Kong, though global consultancy outfit Mercer says in its 2016 Cost of Living report https://www.mercer.com/newsroom/cost-of-living-2017.html that Hong Kong is one of the world's most expensive cities for expats.
With coffee costing around $8 (£6.30) and a pint of milk $4 (£3.15), they aren't far wrong! However, it is possible to live a lot more cheaply by shopping and eating where local people do.
When it comes to living like a local to save money, Hong Kong is probably one of the world's best destinations for doing this and enjoying a completely different way of life that will help the expat's time in the former British colony be an incredible experience.
Have you lived in Hong Kong? Share your thoughts in the comments below, or answer the questions here to be featured in an interview!