If you are an expat living and working in Hungary and are registered with the national health insurance scheme then you will be entitled to basic dental treatment, such as check-ups and fillings, under state insurance.For anything more sophisticated, such as crowns, you may wish to consider a private dental plan, otherwise you will need to make out-of-pocket payments. However, dental care in Hungary is relatively cheap and is of a high standard: the country is currently a destination for dental tourism. With regard to ophthalmic care, you should have little difficulty in finding a local optometrist, particularly in urban areas such as Budapest.
How to register with a dentist
You can find your local dental clinic via the phone directory or online, either public or private. You will have plenty of choice of dentists in Budapest itself, but also a wide range of private sector options in urban areas which border neighboring nations: a consequence of the dental tourism market.
To what extent does national insurance cover dentistry?
If you are working in Hungary, your employer should register you with the national health system (Országos Egészségpénztár Penztar/OEP) but you can also register yourself with the local bureau of the taxation and finance office or one of the social insurance organisations if you are self employed. Everyone who has been making contributions into the social security system is eligible.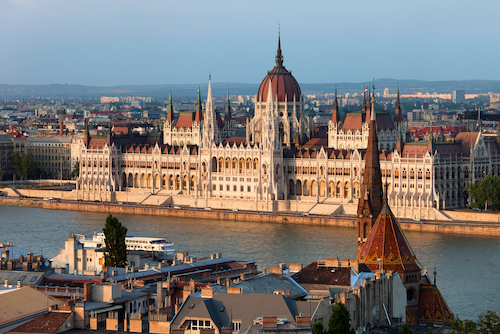 You will be eligible for public healthcare in Hungary
Dental treatment is free for those under the age of 18. If you are a student, over 60, or pregnant, treatment is also available but you will have to pay some of the costs. Emergency dental care is free.
Otherwise, if you are registered under national health insurance, you will be eligible for some basic dental treatment, but if you want more sophisticated dental care you will need to either pay out-of-pocket or take out a private health insurance policy.
If you are a EU national and have an EHIC card, in Hungary this will cover:
• emergency dental treatment
• treatment related to oral or dental disease
• temporary tooth preserving care
• dental surgery
• dental treatment for pregnant women
Accessing private dental treatment
If you need treatment that is more than basic dental care, for example crowns, bridges and implants, then you may want to consider the private dental sector. There are two basic kinds of dental plan:
• routine dental care: such as check-ups, scale and polish, X-rays and fillings
• specialist dental care: such restorative treatment, such as crowns and root canal fillings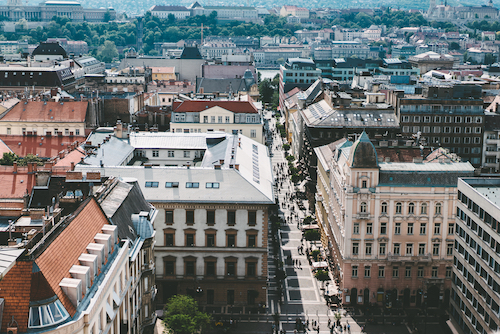 You can choose either a routine or a specialist plan
Some dental insurance consists of capitation plans, which spread the cost of your dental care over a year. Premiums will depend on your provider but may, for instance, cost between €150 – €300. It depends how much dental work you think you might need, and also whether you intend to take advantage of cheaper cosmetic dental work, for example, while you are resident in Hungary and have the opportunity. If this is your intention, or if you need a lot of treatment, then a dental plan could prove more cost effective than out-of-pocket payments.
Hungary is a centre for dental tourism and prices are competitive and cheaper than elsewhere in Europe: initial examinations and the establishment of a treatment plan are often free. Prices will depend on provider and the extent of your treatment, but sample costs include:
• fillings: €50 – 70
• X-ray: €10 – 25
• root canal treatment: €90 -120 (€900 for a full root canal with crown)
• crowns/bridges: €200 – 300
• dentures: €300-400
• implants: €490 – 1040
• extraction: €70
• sinus lift: €250
• veneer: €290
• whitening: €290
If you are planning to claim costs back from your private insurer, you are likely to need to provide and sign a credit card authorization and guarantee form. Check with your insurance provider if any pre-approval is required for a form of treatment. Check, too, that your chosen dental clinic takes your particular credit or debit card.
Optometrists in Hungary
You should find a wide range of optometrists and ophthalmic care in Hungary and, as with dentistry, more sophisticated private treatment is booming, such as laser treatment. If you require emergency optical treatment, then you should contact your GP or the A&E department of your local hospital, and your care will be free if your condition is serious.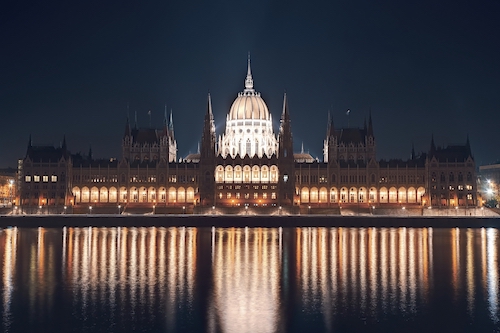 It should not be difficult to find an optometrist in Hungary
For regular sight tests, contact lenses and glasses, check the phone directory or search online to locate your nearest clinic. Vision Express has branches throughout Hungary, for example.
To what extent does national insurance cover optical care?
Hungary has a long history of advances in ophthalmic treatment. Today, despite a lack of investment in new equipment and instruments, optical care in the public health system is deemed to be of a high standard, commensurate with the quality of treatment available elsewhere in Europe.
The Hungarian Ophthalmological Society reports that ophthalmology is mainly run by state-owned hospitals and the four university departments of Budapest, Szeged, Debrecen and Pécs. University ophthalmology departments, such as Budapest University Hospital, are on hand to treat the most difficult and expensive cases.
Accessing private treatment
Private care has also become available for refractive and cataract surgery. Refractive surgery – defined as non-essential eye surgery carried out to improve the refractive state of the eye and decrease or eliminate dependency on glasses or contact lenses – is offered through local hospital departments. This form of optical treatment is not reimbursed under the national insurance.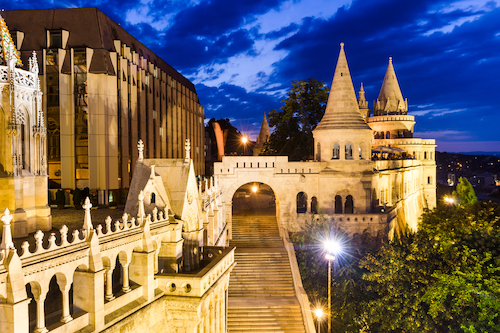 Both private and public treatments are available
There are also a number of private clinics specializing in various forms of laser surgery, such as Lasik.
Costs will vary according to provider, but as an example:
• excimer laser eye correction: €400 – 530 per eye
• artificial lens implantation: €1600
• presbyopia treatment: €980
Some providers offer installment plans. You can also apply for income tax deductions: some providers will issue you with receipts and you can then apply for a tax refund equalling 20% of the treatment price.
Note that some clinics will require payment in advance via bank transfer.
You need not pay a great deal for frames, unless you opt for designer ones, but the lenses of your glasses may prove relatively expensive, with reports of expats paying from €150 – 250 for a pair of spectacles.
Would you like to share your experience of life abroad with other readers? Answer the questions here to be featured in an interview!