Who are you?
My name is Jasmine, I'm a 27 year old born-and-bred Western Canadian from Edmonton, Alberta. I attended pharmacy school at the University of Alberta and practiced in the community for a little less than two years before packing my bags for Bergamo, Italy.Where, when and why did you move abroad?
I moved to Bergamo in December 2014 in hot pursuit of a hot Italian (currently my fiancé). He had already lived in Canada with me as I finished my degree and we decided it was time to give Italy a go!
What challenges did you face during the move?
Fortunately I can say that the initial language issue was not a main challenge for me because I was able to study Italian at a university-level at the same time as pharmacy and had excellent professors. That is not to say I speak perfectly but the usual struggle with learning a new language was somewhat minimized to the background. My greatest struggle has been with the bureaucracy…
It is really, truly insane how much red tape and bureaucracy exists in this country. I just remember the first time I went to get a codice fiscale ended up becoming three days instead of one because each time I showed up, they would request a different document or photocopies (and of course photocopies have to be done elsewhere because it would be completely illogical for the Agenzia delle Entrata to have one when almost every application requires photocopies…!).
Are there many other expats in your area?
There are expats yes, but definitely not as many as you might find in bigger, more popular cities like Florence, Rome, or Milan. I'd say the Bergamo expat community is on the smaller side, so much so that we more or less know everyone. It's the kind of community where you can actually hear down the grapevine whether a "new American" has just arrived, for example.
What do you like about life where you are?
I love turning the corner and stumbling upon history. This is not something that happens when you live in North America due to the youth of the cities. In Italy (and Europe in general), you can be driving past a centuries-old church or castle on your morning commute. You are literally immersed in beauty and history all day long and that must be good for the soul.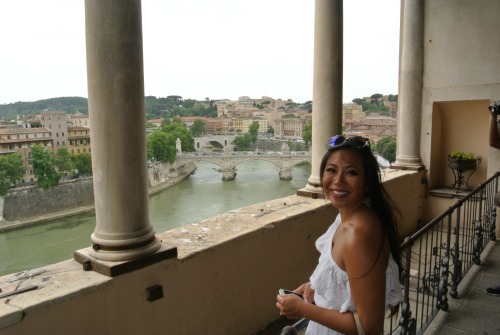 What do you dislike about your expat life?
Missing out on milestones and events in the lives of my friends and family back home. You just keep missing things like weddings, births, Father's Day, Mother's Day… all the small moments that are so important to experience with people who are close to you. I've had to decline so many wedding invites that I would have loved to attend but this is just not logistically or financially possible as an expat.
What is the biggest cultural difference you have experienced between your new country and life back home?
I feel like some Italians are still very much traditionalists and not entirely open to change (not necessarily a bad thing, just a notable difference). It's difficult to wrap your head around coming from such a multi-cultural country like Canada, to accept that some places in the world are still quite behind when it comes to appreciation of different cultures. Chinese food, for example, still has a certain stigma against it and people have limited knowledge in regards to international cuisine or ways of life.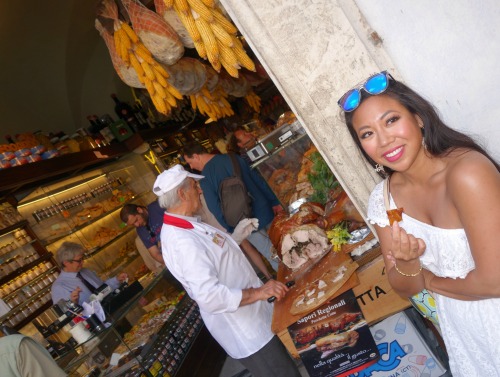 I just feel I could ask anyone my age in Canada if they wanted to go for "pho" and they'd know what dish you're talking about as well as they'd probably even have a favorite pho spot. This is a scenario that would never play out here, at least not yet. I must emphasize that I only know Bergamo as an expat, and this could very much not even be an issue in the bigger Italian cities where there are more international students and workers residing.
What advice would you give to anyone following in your footsteps?
If you're Canadian and want to move to Italy, my biggest piece of advice is learn the language before moving, or at the very least, the grammatical basics. To say it will make your life and experience exponentially easier is an understatement.
What are your plans for the future?
Getting married! We are in the midst of planning our September wedding and that's the only thing in the future that I can think about at the very moment. Italian wedding planning is like North American wedding planning on steroids!
You can keep up to date with Jasmine's adventures on her blog, Questa Dolce Vita.