Who are you?
My name is Amanda Walkins and I consider myself to be a serial expat. I currently live on the Mediterranean island of Malta, after living briefly in Ireland, over a year in Scotland, and three years in Honduras.Where, when and why did you move abroad?
We moved to Malta in April 2017. We're not your typical expats and this wasn't a huge move for us – it was just the latest one in a string of moves we've done.
I met my now-husband while on vacation in Roatan, Honduras, in 2012, stayed on the island with him, and we made a life there for several years. Eventually, we decided to move on for a new adventure and headed to Scotland, where he grew up.
From there, we moved to Ireland, but that was a short-lived failure of a move (it happens!). So, we decided to get back to the sunshine and the island life, and now here we are in Malta!
What challenges did you face during the move?
Because we move frequently, we've minimized our possessions quite easily. We don't own much so it's easy to pack our bags and move somewhere new. We prefer renting fully furnished apartments, which is easy in popular expat or touristy areas.
The main challenges we always face are legal and financial: making sure residency/visas are handled and making sure we can afford the initial financial burden upon landing somewhere new. (Think security deposits and delayed paychecks!)
Are there many other expats in your area?
There are many expats in Malta! The island is tiny but incredibly diverse. The Maltese are exceptionally kind and welcoming, and the island has grown in popularity both for tourists and expats.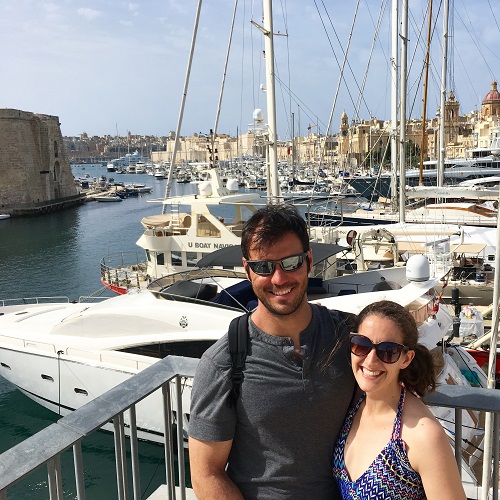 There are predominantly British expats here, along with many other Europeans because of the ease of movement within the EU. There are very few Americans or Canadians here, which is the opposite of our last island expat home!
What do you like about life where you are?
I love Malta for its amazing diversity. Cultural diversity is important to me, and Malta boasts it in abundance.
Beyond that, the island gets 300 days of sunshine annually, which I love! The ability to spend your life outdoors makes everything so much easier and more enjoyable – making friends is really as easy as just walking down the street and chatting with neighbors.
The history on this island is also mind-blowing. Some of the world's oldest free-standing structures are here in Malta!
What do you dislike about your expat life?
There are negatives to every location! The hardest part of being an expat anywhere is just being far from friends and family back home. You miss all sorts of gatherings and need to make a concerted effort to stay in touch with them. It can certainly be hard! But you need to weigh all the pros and cons and decide what's right for you. For me, living in the warm Mediterranean makes me a better person than living back in the cold winters of Boston.
What is the biggest cultural difference you have experienced between your new country and life back home?
Religion plays an enormous role here in Malta, with more churches than there are days in the year. Religious festivals regularly occur and conservative culture is alive and well. While that's not a bad thing, it is hard if you're not like-minded at all. It is absolutely important to be respectful of your host country though.
What do you think of the food and drink in your new country? What are your particular likes or dislikes?
I love the Mediterranean diet! It's so healthy and natural. That being said, you can find anything and everything in Malta. International chains, local mom-and-pop restaurants, and plenty of beachfront tourist traps are all available. Me? I like the local wine and platters of cheese and sundried tomatoes!
What advice would you give to anyone following in your footsteps?
My general advice for all expats is to be flexible in your new home. Understand that you are somewhere new and different, so it won't be like it was back home and that's okay!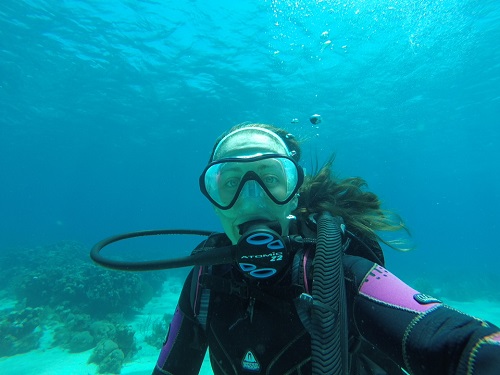 Try not to compare all the time, try to always remember why you chose to move here in the first place, and have patience. Patience with yourself in adjusting and adapting, but also patience with all the red tape you will encounter and the confusion you will feel.
Moving to a new country can be a challenging experience, but it can also bring out the absolute best in you!
What are your plans for the future?
We tend not to make long-term plans (except for getting married!), so we just enjoy the experience as it happens.
Right now, we're loving living in Malta! We are exploring and learning so much about our new home. We will stay here as long as it's the right decision for us, and if or when it isn't, then we will move on somewhere new.
That's the best thing about expat life – you can always change your mind and adjust your trajectory. Once you've made that first move overseas, it seems much easier to move to another country to try out the lifestyle there. And, of course, there is always moving back home, too!
We are so lucky to live in a time that allows us to be easily connected with the rest of the world. Our only plans are to take advantage of that option to learn as much about other people and cultures as we can.
You can keep up to date with Amanda's adventures on her website, or via Facebook, Twitter and Instagram.
Would you like to share your experience of life abroad with other readers? Answer the questions here to be featured in an interview!