Many expats are increasingly considering Mexico as a destination, seeking a relaxed lifestyle in the sunshine. Some are seeking a break from modern life, looking for a sleepy village completely free of WiFi and hustle and bustle. Others are seeking to transplant their current lives into the Mexican landscape, living in an enclave of other expats and without learning a single word of Spanish.The majority of Mexico-bound expats are aiming for something in between, enjoying the comforts of home as well as the vibrant culture that makes this country such an exciting place to live.
In addition to the rich culture, Mexico enjoys a relaxed pace of life and a low cost of living. Shopping in local markets, you can find a kilo of oranges for around USD$0.50. Familiar brands will also be on offer, but these will also be at familiar prices. Healthcare too is much cheaper than in the USA, with quality often surpassing that available in American hospitals.
There are an estimated two million expats living in Mexico. As it can be difficult to find work in Mexico, the majority of expats are expected to be retirees.
Whatever the reason you are heading for Mexico, there will be a location to suit your needs. Whether you are looking for a peaceful stretch of sun kissed or the buzzing vibrancy of Mexico City, there is a destination for you. We've taken a look at great places to live in Mexico.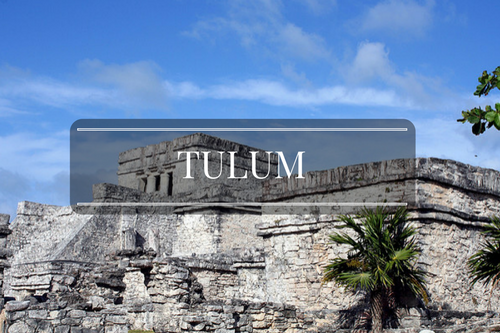 © hinnosaar on Flickr
Tulum is one of the fastest growing towns on the Caribbean coast, going from a few fishing shacks to a carefully managed tourist town in just a few years.
Travellers from around the world come to visit the Mayan walled city, the third most visited archaeological site in Mexico. The area is surrounded by conservation areas preserving the species that thrive where jungles meet the sea.
Under the waves you can continue to explore: the Great Mayan Reef is the largest coral reef in the Atlantic Ocean.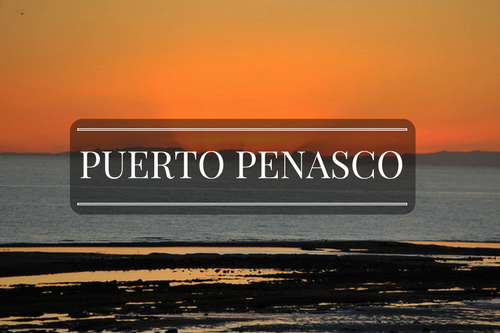 © kretyen on Flickr
For those expats who don't want to head too far from home, Puerto Peñasco is just an hour over the border and has long been a popular destination for Americans looking for fun in the sun.
Clear, calm waters and sandy beaches accompany low property prices and a familiar feel. Businesses are happy to operate in English and to accept US dollars from customers.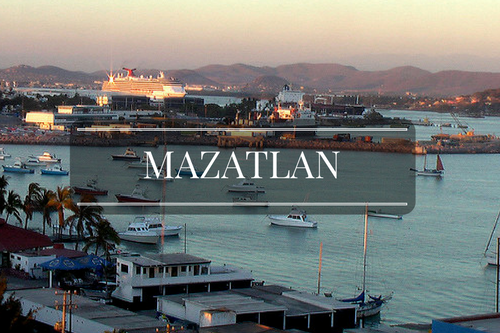 © rickmccharles on Flickr
Once a popular tourist destination on the Pacific coast, Mazatlán is now a popular retirement destination. The most northerly town on the Mexican Riviera has enjoyed an overhaul in recent years, restoring crumbling colonial buildings and establishing a lively city centre boasting a vibrant arts scene.
Expats tend to purchase condos along the beach, making the most of the reduced cost of living in a town that is no longer swamped by tourists every day.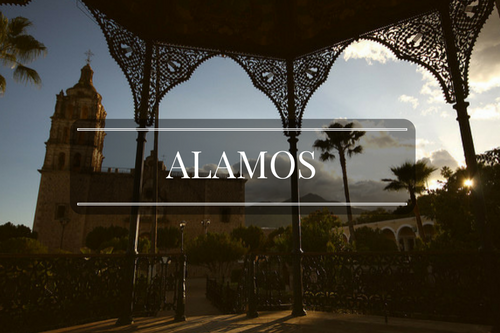 © eflon on Flickr
Small yet perfectly formed, Álamos is a well preserved colonial town and home to an incredible creative spirit.
Home to artists, musicians, writers and poets, the town has won awards for its beauty, providing inspiration for creative spirits.
Inland, Álamos enjoys a warm dry winter and a hot, dry spring and a humid rainy season. Originally a silver mining town, the mineral wealth ran out in the 1940s, but is being restored to former glory.
Nearby ecological reserves are frequently visited by rare bird species, making Álamos a pilgrimage location for bird watchers.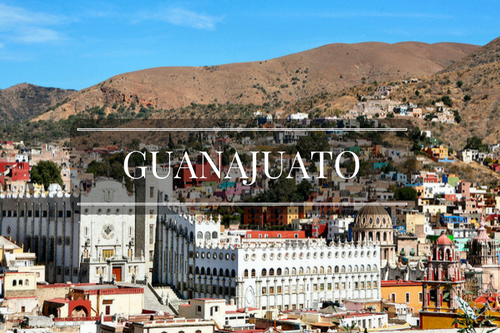 © robphoto on Flickr
Largely undiscovered by expats, Guanajuato enjoys a modern infrastructure with connections to nearby cities, however the town is largely made of old colonial buildings.
A large student population ensures the town is energetic and lively, hosting world-famous performance arts festivals.
The expat population is estimated to be no more than 350, some running their own businesses but the majority being retired.
A major limiting factor to life in Guanajuato is that car parking is almost non existent, so residents rend to rely on public transport.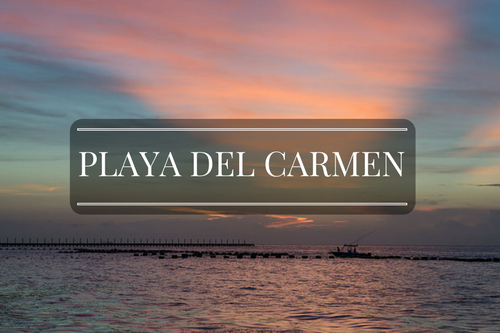 © fotodispalle on Flickr
The coolest destination to be seen in, Playa del Carmen is less than an hour's drive from Cancun, but a world away from the sardine-tin hotels and all-you-can-drink bars.
Over 10,000 expats make up about seven per cent of the town's population, meaning you'll be able to find a clique of your countrymen. Many of these expats are working in the tourism industry, which dominates the local economy.
If you are looking for a long-term holiday feel to your expat life, Playa del Carmen is the perfect place for you.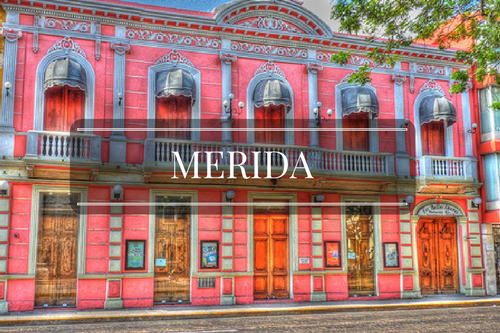 © leduardo on Flickr
Merida is a giant, busy metropolis, home to major corporations and universities, however a short drive will take you to white sandy beaches and sleepy seaside towns.
The town is famed for its musical heritage and it's not unusual to find bands performing in the plazas.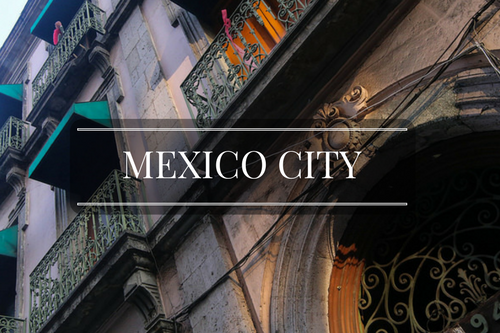 © pasa on Flickr
Mexico City is one of the biggest, busiest and most exciting cities in the world. With nine million residents, the city does have its problems with crime, pollution and traffic, but the capital is the best place to get to grips with Mexico's culture.
Just walking the city's streets will introduce you to the country's tribal identities, Catholic traditions, and forward-looking younger generation.
Mexico City is the best place to look for work as an expat and offers affordable living costs for a high quality of life.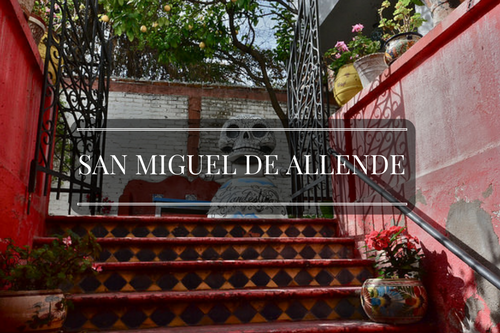 © 43547009@N00 on Flickr
Popular with expats for a long time, this picture-postcard town is celebrated as one of the most striking in the country. The brightly coloured homes inspire artists and craftsmen creating pottery, paintings, sculptures and interior furnishings.
Thousands of expats already live in the town, making it easy to get by with minimal Spanish.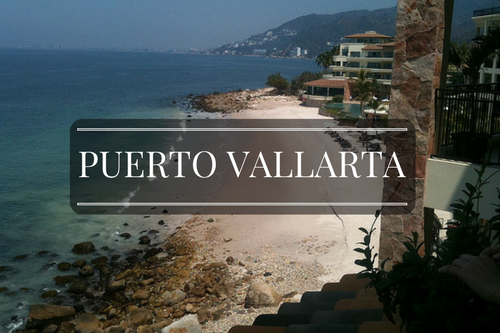 © dpstyles on Flickr
Long popular with expats, Puerto Vallarta has everything on offer in one stretch of the Pacific coast.
Hiking, biking and exploring the Sierra Madre mountains will keep adventurous expats busy, whilst diving, wind surfing and fishing will keep them busy on the beach. Golf, restaurants bars and clubs will keep the more relaxed expats content.
The larger Puerto Vallarta area is broken up into distinct neighbourhoods, with each providing its own unique atmosphere, broken up with white sandy beaches.
Even the influx of two million tourists into the town each year doesn't disrupt the relaxing vibe of Puerto Vallarta's relaxed lifestyle.
Article by Andy Scofield, Expat Focus International Features Writer