Thinking of moving to the Netherlands for work, or looking to employ someone from outside the country? Here are our answers to the most common questions about work permits.
EU/EEA members and Swiss nationals are entitled to the free movement of labour and do not require employment permits to work in the Netherlands.As the newest member of the EU, Croatians must ask their employer to apply for the TWW work permit until the first of July 2018, when the conditions are changing. If you have already been working in the Netherlands for more than a year with this permit, you are not required to renew it.
Au pairs have additional entitlements, which they need to be aware of. For more information, click here.
Foreign nationals from outside Switzerland and the EU/EEA who wish to work in the Netherlands for more than three months must obtain a combined residence and employment permit called a GVVA (gecombineerde vergunning voor verblijf en arbeid).
For employers recruiting workers in the Asian catering industry, separate rules apply. The employer must apply for a single permit, which combines the residence permit and the TWV (tewerkstellingsvergunning).
Some foreign nationals require a residence permit but do not require a GVVA. These are:
• Students
• Asylum seekers
• Seasonal workers (single permit required)
• Migrants who will work for less than three months in the Netherlands
• Employees of international companies on a secondment to the Netherlands
• Highly-skilled workers
• Self-employed workers
Employers are not permitted to recruit from outside the EEA unless they are unable to find a suitable candidate within it. Employers must demonstrate that they have advertised for – and actively sought to recruit – a candidate for a time period which varies from five weeks to three months, depending on how difficult the vacancy is to fill. The minimum period is determined by the UWV, who gauge how specialised the work is.
Who qualifies as a highly skilled migrant?
International employees filling roles in the Netherlands which are deemed to make an important contribution to the knowledge economy may qualify as highly-skilled migrants.
All non-EU/EEA/Swiss migrants need a residence permit.
Applicants aged 30+ must be paid at least €4404 gross per month. This is reduced to €3229 for those under 30. Migrants following an orientation year for highly educated persons, or those without an orientation year who graduated within three years of making their application, or those work in scientific research must earn a minimum of €2314 per month to qualify.
Highly-skilled migrants must have a contract with a company or institution recognised by the IND.
The permit for a highly-skilled migrant costs €938, or €401 to extend an existing permit. The application form can be found here.
What is the EU Blue Card?
The EU Blue Card (Europese Blauwe Kaart), is a residence permit for highly-qualified EU citizens with a contract, or legally-binding job offer, to work in the Netherlands for a minimum of one year.
The card is issued for a maximum of four years, but this can normally be renewed if the applicant meets the job contract and salary criteria for the year they reapply.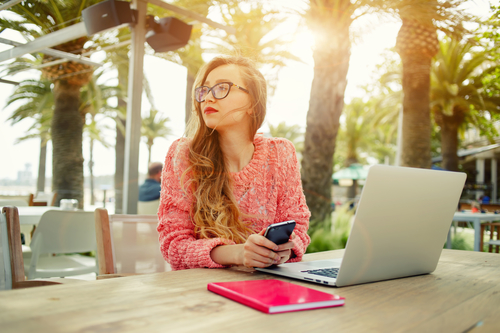 If you're a freelancer from within the EU, you can work in the Netherlands
The gross monthly salary threshold to qualify for an EU Blue Card is €5160, exclusive of an eight percent holiday allowance. If you filed your application in 2017, but are awaiting your assessment, the previous year's threshold will still apply.
All applicants must have the equivalent of a bachelor's degree. Nuffic can tell you if your qualifications are adequate.
Your application must be assessed within 90 days, but in most cases, it will be dealt with sooner than this. For sponsors recognised by the IND, the turnaround can be as quick as two weeks.
The EU Blue Card costs €909. An application form for companies that are recognised sponsors can be found here. For non-recognised sponsors, the form is available here.
What is the Intra-Corporate Transferees (ICT) permit?
The ICT permit, established in 2016, allows employees of companies outside the EU to transfer to a branch in the Netherlands. The conditions of member states vary. Denmark, Ireland and the UK have opted out of this directive.
To qualify, you must have worked for the company outside the EU and for at least three months.
Trainees can hold the permit for a maximum of one year; managers and specialists are entitled to three years. Time spent in another EU country under this permit is factored in. ICT permit holders can reapply for the permit but are required to spend six months outside the EU between permits.
More information on the requirements of this permit can be found here. An ICT permit costs €938.
What do non-EU/EEA/Swiss freelancers or self-employed workers need to do?
To work on a self-employed basis, you will need to register with the Dutch Chamber of Commerce (Kamer van Koophandel or KvK). With a website in English and 19 branches across the Netherlands, it is easy to make an appointment to discuss your application. A work permit for this group costs €1336.
What about start-ups?
Innovation is encouraged in the Netherlands, meaning that start-ups with solid plans for the future are welcome here. You must demonstrate financial resources, the support of a professional facilitator (not a member of your family) and must offer an innovative product or service. More information on the conditions you must meet are outlined here. You may be required to obtain a work permit costing €321.
Which permit do trainees and apprentices need?
Employees and employers can apply for a single permit, which allows a migrant to continue their work training in the Netherlands. The cost of this permit is just €51 if part of the Young Workers Exchange Programme (YWEP), or €802 if not.
Can foreign investors work in the Netherlands?
Successful investors are invited to work in the Netherlands for up to three years without a sponsor, provided that they meet certain criteria.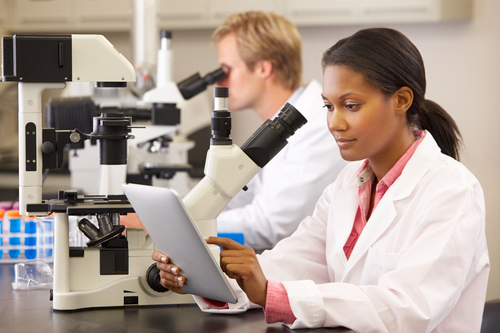 Scientific researchers should have no problem getting a permit
All investors must have a residence permit and must be able to invest €1,250,000 in a Netherlands-based company. All investments must be deposited in an EU bank with a branch in the Netherlands.
The Netherlands Enterprise Agency must agree that the investment benefits the Dutch economy, and will assess it according to a points system based on factors such as job creation and innovation. The cost of a foreign investor's permit is €2137.
What about scientific researchers?
PHD students, unpaid scientific researchers supported by a grant, and paid scientific researchers are all normally eligible for work permits if they are working for one of the organisations listed on the IND register or if they make arrangements for the institution to be added. The cost of a scientific researcher's permit is €321.
Can spiritual counsellors work in the Netherlands?
Spiritual counsellors should apply for the single permit. They must demonstrate that they have sufficient long-term income and that their religious or philosophical organisation is legally recognised.
Employees must register with the executive agency for education (Dienst Uitvoering Onderwijs or DVO). The duration and payment for the work are also regulated.
Do I need to make an appointment at the IND?
The IND is the Dutch Immigration and Naturalisation Service (Immigratie en Naturalisatie Dienst or IND), and is the gatekeeper for all permits. For residence endorsement stickers, return visas, residence permits, or extending or changing short-stay visas, you must make an appointment at an IND office. You can also make an appointment if you have other questions about residency in the Netherlands. Some other immigration services, such as biometrics, can be arranged online.
To locate your nearest IND office, click here. This page also lists expat centres in the Netherlands that can answer your questions about relocation. All prices and salaries in this article are based on IND information for 2018.

Have you lived and worked in the Netherlands? Share your experiences in the comments below, or answer the questions here to be featured in an interview.