Singapore is not necessarily known for being a big LGBT+ destination in Asia, especially compared to Thailand and Taiwan. However, the small city-state does have its own unique aspects to offer new expats.Knowing about the scene in advance will help tremendously, as there is unfortunately not much LGBT+ life out in the open in Singapore, so here's a guide to get you started.
LGBT+ Rights In Singapore
Understanding the legal situation in Singapore as well as being prepared for the challenges you may face as an LGBT+ person are essential to making a seamless transition. Technically, anal sex is still illegal in Singapore between consenting homosexual men – although it was legalised between heterosexual and female couples in 2007 – and carries a punishment of two years imprisonment. However, the country's Attorney-General has said that when such cases occur between consenting adults in private, they are not of public interest, meaning this law doesn't tend to be enforced.
Going Out In LGBT+ Singapore
Singapore is a large, diverse city of more than five million people, and has many different neighbourhoods worth exploring. Most of the main sights and nightlife are concentrated in Downtown, but other areas to check out include Tiong Bahru, the original hipster neighbourhood of Singapore, which is replete with beautiful Art Deco architecture, cool bars and boutique stores. Joo Chiat Road was one of the first parts of the city to gentrify and now offers many expat comforts such as good cheese and American food.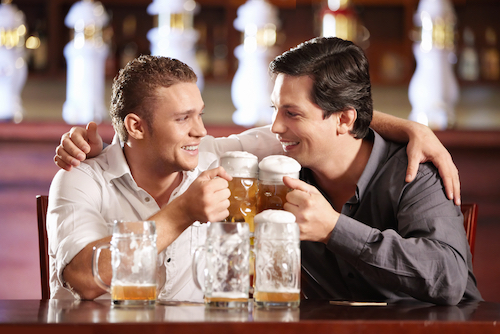 There are plenty of places to go out in Singapore.
Public transport in Singapore is comprehensive and affordable, meaning it is a great option for getting around the city. However, taxis may be a faster and more reliable option late at night; luckily these are also still affordable and abundant. Fares are fully metred, so there's no need to haggle before getting in. You also won't need to fully understand the complicated fare system, although it is worth noting that there is a 50% increase in fare between midnight and 6am.
Most of the specifically LGBT+ spaces in the city are clubs and bars which tend to be entirely aimed at gay men, although there are a few exceptions.
Utterly Art is one of the only art and community spaces in Singapore that holds queer events. It was used during the inaugural pride event in 2005 as a space for the first ever gay poetry reading in the country; an event which was so well attended that there was standing room only! Since then, it's been a community centre which has the aim of not only showcasing artists' work but also bringing people together to make things happen collaboratively.
Backstage Bar is located near many other queer bars and saunas of downtown Singapore. It serves affordable cocktails and is one of the best spots to be on Friday or Saturday night if you're in a flirty mood. Tantric was the first bar in Singapore to fly the rainbow flag at its door, and as such has a reputation as a proudly queer space that's also straight-friendly. You can expect to hear world music here, while at weekends, the line-up is mostly house music. OUT Bar, a typical gay bar with regular performances, events, guest DJs and themed parties is a reliable spot to come for happy hour drinks, a fun night out or a group event.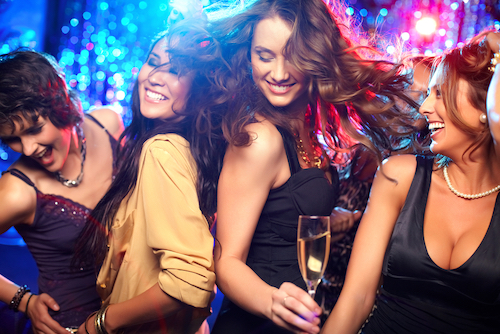 Singapore boasts several good party venues.
Taboo Club is one of the most popular gay clubs in the city, with a lively dance floor that stays packed late into the night and boasts international DJs, guest star appearances, and regular themed parties. Dorothy Bar is a mixed space popular with people from all different backgrounds, although as the name suggests, it is queer-friendly despite not specifically being a gay bar. Toca Me is a cosy, relaxed lounge bar which is popular with lesbians. While this is not an outwardly queer space, it has more or less been taken over by women, so has unwittingly become one!
Annual Events
Singapore is a pretty new player in the international pride scene. It has hosted a regular annual pride event called Pink Dot every year since 2009. Taking place in mid to late June each year, this festival brings together live music and other performances from individuals from around the world, speeches by local LGBT+ activists and interactive activities for all the family in Hong Lim Park.
Taking place every year in late September or early October since 2008, the Love & Pride Film Festival showcases queer cinema by local and international directors, with a different theme each year which is related to the LGBT+ experience. Hosted by the Singapore Film Society, screenings take place in various cinemas across downtown Singapore and make for great evening outings with friends or dates.
Conclusion
Remember that overt displays of affection between same-sex couples in public will likely be met with hostility; however, the same is more or less true for opposite-sex couples, as Singapore is not somewhere you go walking down the street hand in hand with a partner, regardless of your gender identities.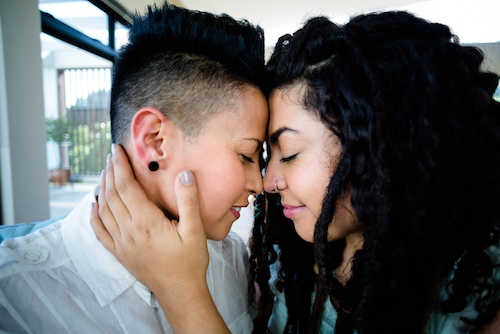 Overt displays of affection may be met with hostility in Singapore
And while you will not see any media representation of queer people in Singapore, it's certainly possible to see overtly queer people out and about, so your identity is not somewhere you have to hide completely.
While there are certainly some challenges to living in Singapore as an LGBT+ person, especially if you compare your experience to how it could be in other South East Asian countries, there are many rewards too. Knowing how the city is set up for queer experiences in advance will help with your integration to expat life. Just bear in mind that there is still definitely a conservative attitude towards LGBT+ people among the local population, so whether or not you chose to be out and proud is an individual decision you'll have to make based on your own particular circumstances and feelings once you move there.
Would you like to share your experience of life abroad with other readers? Answer the questions here to be featured in an interview!