The vast majority of your healthcare needs during your time in Sweden will be covered by the country's excellent public health system; but what about dental and optical care?Often these options are not covered by public health services, and people instead need to take out private health insurance to cover them. However, this is not the case in Sweden. Although you will still be required to contribute a certain amount towards your care, it will be more heavily subsidised than elsewhere in the EU or the USA.
Dental Care In Sweden
You can visit any dentist (Folktandvården) in your local area and ask to register with them; you can find a list of dentists in your local area on the Folktandvarden website, or call 1177 and ask for a list over the phone.
You will need your personal ID number to register with a dentist. Once you have registered, you can book yourself in for a checkup and the social security system will pay the majority of the fee straight to the dentist.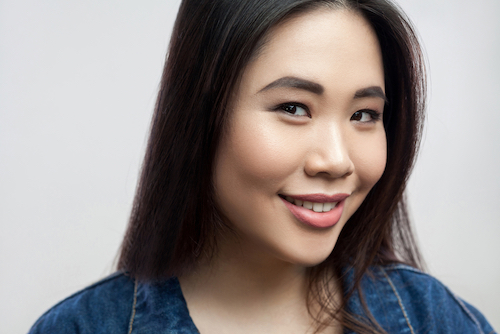 The state will pay for most of your dental fees
Most basic dental work will be fully subsidised, but if you need extra care then you might be required to pay a certain amount upfront. This will not usually be more than 3000 SEK, and you can then apply to receive a percentage of this money back: either 50% or 85%, depending on the overall cost of the treatments you received.
If you do not have a personal ID number, you will need to pay for dental treatment privately until your residency application has been processed. If you are an EU citizen, you might be able to use your EHIC card depending on the kind of care you require: talk to your local dentist to find out if this is an option for you.
Private dental treatment can be costly. A basic checkup can set you back over 800 SEK; and a visit to a hygienist will cost around 600 SEK.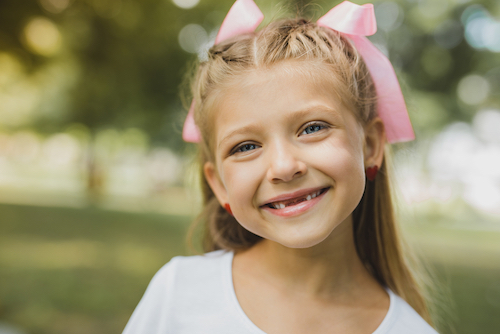 Dental care for children is paid for by the state
If you are under 29 years of age, then discounts may be available: ask your dentist when you register. Some clinics will offer cheaper rates for cancellation appointments, so it might be worth calling your dentists to see if they have any last-minute appointments available that day at a discounted rate.
Going To The Optician In Sweden
You can make an appointment with any local optician in your area: you do not need to register first. Simply walk into the optician's clinic (Optiker) and ask for an appointment. Sometimes the receptionist will make an appointment for another day, but in some cases you will be seen within a few minutes.
Optical care is not covered by the Swedish health service, unless you have an eye health condition that requires a special prescription. You will need to pay for normal eye checkups yourself, as well as covering the cost of lenses and frames where required. The cost for basic frames is fairly low — you can usually find them for around 400 SEK — but choosing designer frames will of course incur extra costs.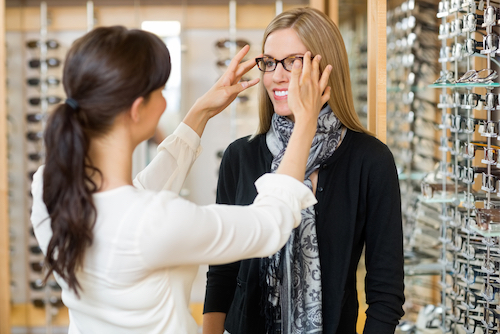 You will need to pay to visit an optician in Sweden
If you use a computer for work and you require glasses to help you to use it, then your employer is legally required to provide you with glasses you can use during your working hours. In reality this is not a common option, since most people who require glasses will simply use their normal ones to look at their computer screens, but keep it in mind if you have a particular problem with using computers.
Glasses for children are subsidised by the state for up to 800 SEK per child per year. This is available up until their 19th birthday.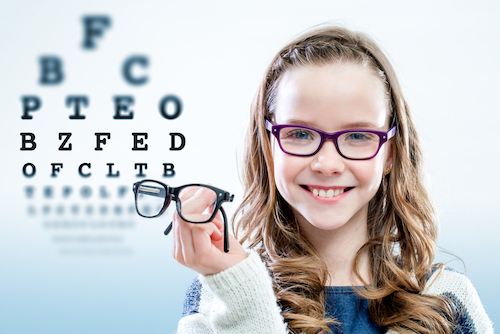 Children's eye care is covered fully by the state
There are several large international optician companies, such as Specsavers, practising in Sweden. These will usually be able to offer you an appointment with an optician who speaks English.
Going To The Ophthalmologist In Sweden
If you have an eye health complaint, you may need to see an ophthalmologist. Your regular doctor might be able to refer you.
If you live in Stockholm, then visiting St. Erik's specialist eye hospital is another option. They have walk-in appointments available, and appointments only cost around 300 SEK, although the waiting times for these can be long. The specialists there will be able to refer you on for extra care should you require it.
However, if you live outside of the major cities, you might find it difficult to find an eye health specialist. Reports of treatment levels outside of the metropolitan areas are less than stellar, and many expats choose to travel either to a nearby country such as Germany for eye care, or to go back home if they require something more in-depth than an appointment with an optician.
Ophthalmologists throughout the country should be registered with the Swedish Ophthalmological Society — you can search on their official website to see if there is a registered ophthalmologist near you.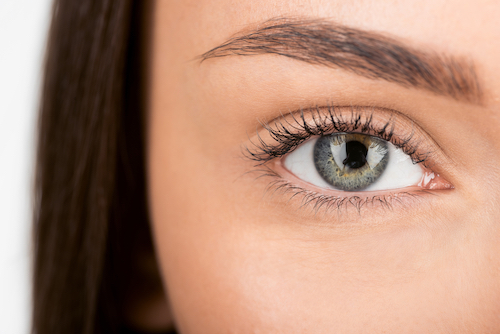 Eye health emergencies are covered fully by the state healthcare
If there is a medical emergency, for example if you suddenly lose your sight in one eye or you see so many flashing lights that you are unable to see anything else, then you should go to the emergency room at the nearest hospital. You will be seen by the staff there, who will be able to refer you on for further treatment with a specialist if required.
Some private insurance companies operating in Sweden will cover the costs of ophthalmic care, so if this is something you are worried about, take a look online to see if you can find a quote that suits you.
Would you like to share your experience of life abroad with other readers? Answer the questions here to be featured in an interview!