The United Arab Emirates, or the UAE, occupies a central location in the Middle East, and has people from over 150 nationalities living within its borders. The country has the reputation of being the second richest Arab nation in the world. Thanks to its extensive oil and natural gas reserves, it occupies an important position in the world. Indeed, the UAE came into being in 1958, when vast oil reserves were found in the emirate of Abu Dhabi. Currently, the majority of the nation's total proven reserves lie in Abu Dhabi.As the name indicates, the UAE is made up of several territories known as Emirates. There are seven of these in total: Abu Dhabi, Ajman, Dubai, Fujairah, Ras Al Khaimah, Sharjah and Umm al-Quwain. Abu Dhabi is the largest emirate, making up more than 80 percent of the country, and Dubai, probably the most well-known, is the second largest. However, both emirates have populations of a similar size.
Over the past decade, the UAE has emerged as a popular holiday spot and expat destination. It firmly retains its traditional Islamic culture, but is also one of the more broad-minded and cosmopolitan countries in the region. Nearly 80 percent of the population in the UAE was born overseas. The country has undergone rapid developments, making it fairly easy for expats to relocate there. The country has an efficient mobile system, all modern buildings have air conditioning, and there is a considerable expat community in place.
Despite its largely foreign population, behavior and customs in the country follow Islam, and expats are expected to familiarize themselves with the basic tenets of traditional Arab culture and local laws. Expats, especially those in managerial roles, will find themselves working with a diversity of ethnicities, which can be exciting and enlightening, as well as challenging.
The job market in the UAE
The UAE experienced a prolonged slow-down in recruitment during the period leading up to 2016. This slump may be a result of the impact of reduced oil prices. However, things started to pick up in the last quarter of the year, and the job market is expected to rebound in 2017. Online job postings in recent months indicate that there has been a renewed demand for new staff across industries such as banking, marketing and Information Technology (IT). There has been great demand for applicants across fields ranging from marketing and communications to IT developers and researchers.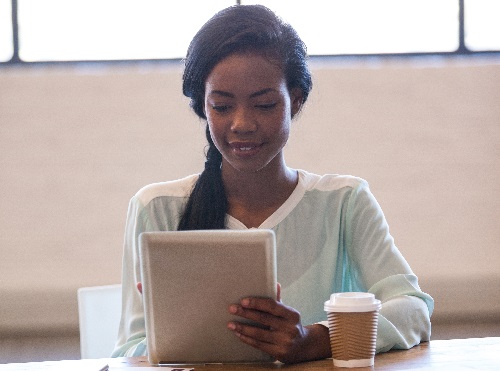 The banking, IT and marketing industries are seeing increased demand
Due to the growing public reliance on technology, there has been a rise in vacancies in this field. Destinations such as Dubai are also quickly growing into smart cities, with several technology companies setting up shop there, explaining the increase in the demand for employees. Just recently US-based technology giant Apple announced new openings for positions in the UAE, which include managerial posts, service and inventory specialists, among others. Since late 2016, the demand for employees in the UAE has grown almost by 30 percent, a trend that is expected to continue throughout 2017.
More vacancies are likely to arise in the areas of telecommunications, aviation and hospitality in 2017 due to several upcoming projects expected to open soon. According to LinkedIn, the positions that are likely to get the highest priority in the coming times will be related to engineering, sales and operations.
Requirements for working in the UAE
To work in the UAE, expats must have a sponsor living in the Emirates, or an employer who is willing to apply for their entry into the UAE for employment purposes. Individuals who are already living in a recognized Gulf Cooperative Council country or who have official citizen status in one of these do not require a visa for the UAE, but only need to show their Gulf Cooperation Council country passport upon arrival.
A valid passport and visa are necessary for nearly all visitors to the UAE, although there are some exceptions for citizens of certain nations. Those travelling on business must be holders of a passport that is valid for a minimum of six months from the arrival date.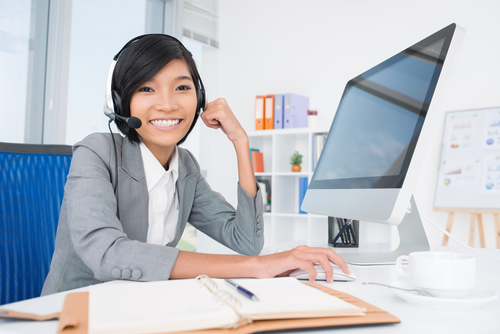 The telecommunications industry is likely to grow
The process of obtaining a visa for the UAE may be complicated, and fees vary widely based on the applicant's requirements and nationality. There are about 30 countries whose nationals are eligible to get a visa at the point of entry. People from these countries are not required to possess a new visit visa to re-enter the UAE after leaving for a period of less than a month. The full and current list of these countries is available on the website of the UAE's Ministry of Foreign Affairs. Expats are advised to contact the nearest UAE embassy or consulate for detailed information on visas before planning their trip.
Business visas can be single or multiple entry, and must be applied for through a sponsor, local company or employer. Single entry business visas are valid for a maximum stay of 30 days within the two-month duration from the issue date. Multiple entry visas also be valid for up to 30 days, but retain their validity for six months. It is possible to extend a business visa to a maximum of 90 days at the local immigration offices.
Tips for securing a job in the UAE
Have all your information in place: Get your resume (also known as a CV), experience certificates, copies of attested certificates and other paperwork in place and ready to be sent out. This may sound obvious, but it's good to start thinking about these things well in advance. It may be a good idea to have your resume drawn up by a professional agency. If you prefer to do it yourself, go through different websites for helpful tips on the right way to do it. You might also want to refer to your LinkedIn account in your resume so potential recruiters can read more information about your career if required.
Register on job sites: One of the best ways to begin your job hunt is to register on job sites. This way you can get a sense of the requirements of companies as well as whether there are any vacancies for your skill set. Job sites that cater to the UAE include Bayt, Monster Gulf, Naukri Gulf, Gulf Talent, Dubizzle and Dubai Task. Job listings can also be found in the classified section of all major newspapers.
Use LinkedIn: This is a great website to promote yourself, showcase your skills, and network with people from your area of work. Create a strong profile and attach the documents and media that best show off your experience and specific skillset. You can upload your resume, which makes it easy for recruiters to view it. There is also a forum to write or share factors relevant to your professional or creative interests. These are featured on your profile, adding that extra dimension to your online presence.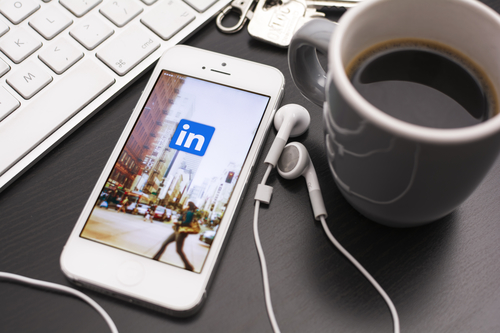 LinkedIn can be a great way to grow your professional network
Check company websites: Most local and international companies such as the airline Emirates, Marriot hotels, or media firms such as Emirates NBD have a career or jobs section on their websites. This may be more beneficial than going through a third-party site. You can even track your application or use your job ID to contact the HR for updates. Some of these sites include initial tests, itself enabling you to progress to the next stage if shortlisted.
Use your time well: If you are not already employed while you're job hunting, spend your time doing something productive. Get some qualifications and certifications, and learn things that could help your career.
Persist: It is important to not lose heart, but to persist with your job search. It is difficult to live in the UAE without a job, but getting one can be a challenging process. However, this does not reflect on your skills, it is merely the nature of the job market.
The professional environment in the UAE
Emirati people are known for their hospitality. In the UAE, expats will find that there is an emphasis on ritual, such as regular coffee or tea breaks, and invitations to dinner. They may also find that things progress at a much slower pace that they are used to. It is common to postpone or extend things as part of the work life. This is especially true during the Islamic holy month of Ramadan, when Muslims refrain from eating or drinking from sunrise until sunset. This may require some patience on the part of expats who are not accustomed to this lifestyle.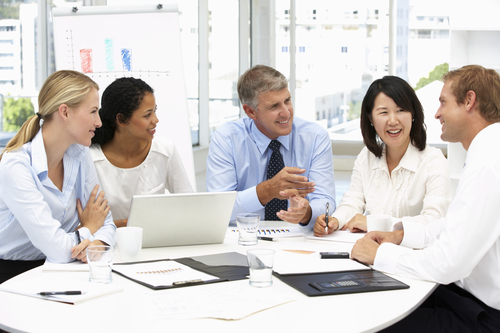 Business meetings can go on for a long time
The main aspects of the relationship between employees and employer are bound by rules and laws, which expats can consult if there is uncertainty about working conditions, work hours, the employer's obligations or termination of the contract. The laws pertaining to work are not very comprehensive in the UAE, especially when compared to those in Europe. Therefore, it is important to work out and negotiate all the details, and to have these specified at the time of drawing up the work contract.
Although the official language of the UAE is Arabic, English is commonly used in the business and professional environment.
Some traditional local companies in the UAE may organize their meetings according to the customs of majlis, which originally means 'a place of sitting'. This was traditionally a gathering point for men to talk about business or politics. In these meetings, the host and every other participant is encouraged to speak and people can put forth their personal opinions. As such, they can take up a lot of time and may seem time consuming for expats. However, it is advisable to avoid any negative reactions if the meetings go on for long periods of time or are interrupted for coffee or tea breaks. Sometimes, a great deal of time is taken to extend pleasantries to the guests. Food and drink should not be refused at these meetings, as this would seem rude.
Professional etiquette in the UAE
The UAE follows a unique form of professional etiquette, which expats must get used to while working in the country. Great attention is paid to things like attire, meeting and greeting, which may not necessarily be the case back home. Codes of conduct can be strict and unfamiliar to most expats. For instance, the Emirati people place a good deal of emphasis on hierarchy, and when meeting in a group, the senior-most individual is always greeted first. Showing proper respect when meeting and greeting is also important, and expats must know the correct pronunciations of the names and titles of business acquaintances. Avoid abbreviations, as these are considered impolite. Emirati people usually avoid direct criticism, and if there are divergent opinions, these are gently implied rather than bluntly stated. Expats will notice that evasive talk is generally used to conceal disagreements.
It is common for colleagues to attend to mobile calls during meetings, and they may even leave the room while you are talking to take care of family affairs or other business matters. This is not a sign of disrespect, so expats should remain patient if this happens. This is because professional acquaintances are treated more like friends; business connections in the UAE are usually based on long-standing trust.
It is also common for people to change the appointment location or timings at the last minute. Again, this does not indicate that your associate is not serious about the meeting. The only strict rule regarding attire is modesty. Most expats avoid wearing jackets due to the heat and simply opt for a shirt and tie. Women usually dress in skirts that extend below the knees or trousers and a blouse.
Since business and professional relationships are based on friendship and warmth, expats should take the time to engage in pleasantries over coffee or tea, as a way of strengthening the relationship.
Have you lived and worked in the UAE? Share your experiences in the comments below, or answer the questions here to be featured in an interview.