All foreign visitors entering the United Arab Emirates (UAE) must obtain a visa prior to arrival, unless they are a national from a visa-exempt country. Citizens from member nations of the Gulf Cooperation Council (GCC) can enjoy freedom of movement within the UAE, with the exception of citizens from Qatar (unless they are a family member of a resident).
Visitors coming to the UAE will require a minimum validity on their passport of six months. GCC nationals, except Qataris, only need to show government ID or a driving license in order to travel between any of the member countries. If you're simply transiting through the UAE, and are not passing through immigration, then your passport only needs to have a minimum validity of three months.
Citizens from some countries will qualify for a visa on arrival, which will allow them to stay in the UAE for up to 30 days. It is possible to extend this type of visa a maximum of two times. This will add an additional 30 days onto your visa, without you needing to leave the country. Some foreign nationals may be eligible for visit visas on a multiple-entry basis for up to 180 days.
Security measures in Dubai International Airport include conducting eye screenings at random. Visitors who are taken for eye screenings are also required to present a hard copy of their visa or, at the very least, a printed version of their visa number. Failure to produce this will result in a charge of AED30.
Visas
In order to apply for a UAE visa, many expatriates will need an entry permit (also called a pink card). This can be sponsored by your place of work, or by a family member who is a citizen or permanent resident of the UAE. Once in the UAE, expatriates can apply for residence visas and work permits.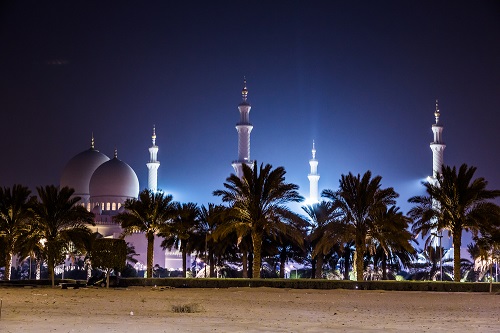 In order to apply for a UAE visa, many expatriates will need an entry permit (also called a pink card).
Employment visa
The majority of expats arriving in the UAE have an offer of employment prior to applying for any visas or permits. Usually, the UAE companies hiring them will handle all employment visa and work permit requirements. Employment visas can last anywhere between one and 10 years, depending on the contract and how in demand the candidate's skills and experience are.
You should cancel your employment visa before you leave the country permanently. Otherwise, you could potentially be reported as an absconder, and you could even be arrested if you ever return to the UAE, even if you are transiting through the airport to another country. Other reasons for arrest upon return include failure to repay debts and leaving the country with any outstanding legal cases against you.
Investment visa
The investment visa is designed for people who open new businesses in the UAE (including offshore territories of the UAE), or for those who purchase property in the country. A minimum investment of AED70,000 is required to qualify for an investment visa. Applicants who wish to obtain an investment visa through investing in a company cannot work for any other company. A 10-year visa is offered to people who invest a minimum of AED10 million.
Residence visa
If you intend to make an application for a residence visa, you will have to take a mandatory blood test. Applicants who test positive for HIV or Hepatitis will be detained and consequently deported. Unfortunately, there is no appeal process in this instance.
Employers and employees who hold a valid UAE residence visa can sponsor residence visas for their families. The only prerequisite is that the sponsor earns a minimum salary of AED 4,000 or AED 3,000 plus accommodation. In addition, any sponsored relatives over the age of 18 years old will be required to complete a medical fitness test.
Retirement visa
If you are aged 55 or over and meet the specified criteria, you will be eligible for a five-year retirement visa. You will need to have a property investment of at least AED 2 million, savings of at least AED 1 million, or a monthly income of at least AED 20,000.
Student visa
Expatriate students over the age of 18 years old, who wish to study in or who reside in the UAE, qualify for student visas. Outstanding students can also qualify for a long-term visa for up to five years. You will need proof of acceptance/enrollment in order to apply for a student visa, and will also be required to pass a medical fitness test. Proof of sufficient funds or a guarantor will be needed too.
Tourist visa
As mentioned above, some nationalities will require a tourist visa and some will not. This type of visa does not entitle you to work; doing so is illegal and those found working on a tourist visa (instead of an employment visa) and without a valid work permit will be heavily fined, imprisoned, or deported.
Visit visa
Foreign visitors who wish to stay in the UAE for more than 14 days (depending on nationality), or who are coming to visit family members or for business purposes other than commerce, can apply for visit visas. This type of visa is valid for either 30 days (short-term visit visa) or 90 days (long-term visit visa). Both types of visit visa are non-renewable.
Work permits
Your work permit will be in tandem with your residence visa. You must apply for your residence visa first, before you can obtain your work permit. Your employer should be able to give you a breakdown of the process.
The UAE work permit (also known as a Labour Card) is processed and issued by the Ministry of Human Resources and Emiratisation (MoHRE). Applications are typically filed by your employer on your behalf. A standard work permit is usually valid for a period of up to two years on a renewable basis.
If you have entered Dubai on a tourist visa and wish to find work, you will need to apply for a temporary work permit. A temporary work permit is valid for a period of up to three months and is issued by the Ministry of Labour.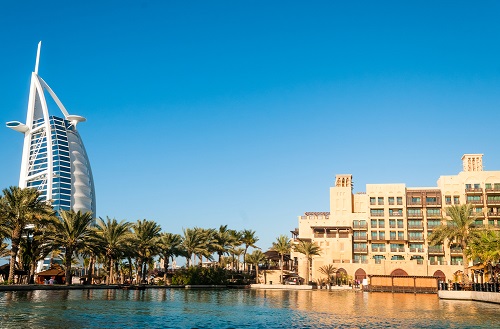 The UAE work permit (also known as a Labour Card) is processed and issued by the Ministry of Human Resources and Emiratisation (MoHRE).
Residency
Aside from the residence visa, which is essentially a form of temporary/short-term residency, investors and those with special skills can get longer residence visas of either five or 10 years, both of which are renewable. The 10-year residency visa is often referred to as "The Golden Card" scheme. Foreigners may also become eligible for permanent residency under special circumstances, or after quite a long wait.
A foreign national who marries an Emirati can get citizenship, providing the marriage lasts for at least three years. In some cases, women can also gain citizenship through their father if they are dependants and not married.
If you intend to live in the UAE permanently, and are not able to qualify for the five- or 10-year visa, you may wish to become a citizen. The UAE does not recognise dual citizenship, so if you go down this route, it will mean revoking your citizenship of your home country.
There is another way to obtain citizenship, which is through a residency required period for naturalisation, which is currently 30 years. This means living and working continuously in the UAE for the entirety of this period.
In nearly all circumstances, you will have to prove that you speak an adequate level of Arabic.