Who are you?
I'm Anjali Nair, a Marketing Planner and Program Specialist living in the Sunshine State of Florida, USA.
Where, when and why did you move abroad?
I moved to Tampa Bay, Florida, USA from Mumbai, India in around June 2017. My husband and I met online through a matrimonial portal, then got married in India, and I moved to the States to be with my husband. This was my first time visiting the US.
What challenges did you face during the move?
It took me a year to get my spousal visa processed, so my husband and I lived apart for a year, and he kept visiting (sweetest thing ever!). After I moved, it took me another year or two to feel settled. The transition phase had many ups and downs. From cultural clash to picking up new skills to adapting to a new city/country/citizens – I faced it all.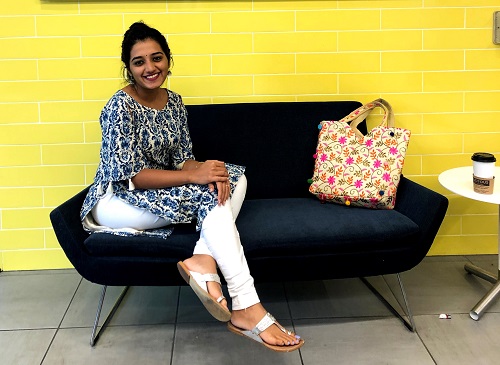 How did you find somewhere to live?
My husband found an apartment before I moved in, and it was a one-bedroom apartment in a safe neighbourhood. I was used to apartment living, because that's the only option we have in Mumbai. The part I had to get used to was not having enough social interaction. The apartments we lived in didn't have very many folks of South Asian descent, and I was too nervous to speak to others in my first few weeks. Most people kept to themselves, but they'd greet me whenever we crossed paths. Overall, I liked the place, because it was comfortable and I was an excited new bride in a new city!
Are there many other expats in your area?
It's funny that I only came to know of the term 'expat' after spending two years in the USA. I called myself the 'immigrant wife' (which also stands true). I discovered other expat groups and met more folks when we started socialising in culturally similar setups and networking events. Of course, Facebook groups also helped. I learned that most of the foreign-born people I had met had moved to the States for either of these reasons: to study abroad, to work abroad or for marriage.
What is your relationship like with the locals?
Initially, I was too nervous and shy to strike a conversation with the locals. I would observe how my husband effortlessly spoke to the locals, and I admired that soft skill. I started picking up some social cues, signs and slangs. I would watch a lot of American sitcoms, listen to the News and read articles to pick up and mentally take note of American vocabulary and pronunciation.
Slowly, I started practising by speaking on the phone, running errands, ordering coffee, visiting the farmers market, etc. I really started getting comfortable talking to the locals when I started blogging locally, when I met my husband's friends for game nights, and at professional networking events. There was a learning curve, for sure!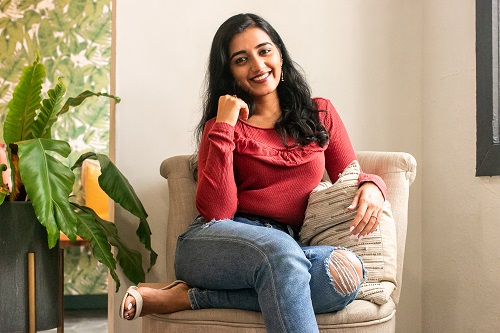 What do you like about life where you are?
I have begun to appreciate the things that I disliked during my first year in Florida – the peace and quiet, the relaxed way of life in a mid-tier city. The other things I really like are the 'live and let live' attitude, the friendliness and warmth of the locals, the diversity, the lack of traffic, the increased space, the vast blue skies and the work life balance.
What do you dislike about your expat life?
The only thing I dislike is that I'm away from my family and friends, who I left behind in India. I also miss the service/hospitality and the food I used to have the privilege of growing back there!
What is the biggest cultural difference you have experienced between your new country and life back home?
Mumbai is like the Manhattan of India. So, think of a New Yorker uprooted from city life and placed in Florida. I found it amusing and strange when unknown people would greet me and smile. I didn't understand why Americans enjoy and take pride in doing everything by themselves. For example, in India, we get help for every kind of service. So, imagine my shock when I realise that there is no one at the gas station to fill the car's tank up!
Other differences include the large portion sizes at restaurants in the US, the infamous 'small talk', and the love for road trips. I also wrote a blog on this topic: American things foreigners find amusing.
What advice would you give to anyone following in your footsteps?
If you are a woman moving abroad, my advice would be to do your research and study the city/country you're moving to. There are far more things to learn than you might imagine. Join Facebook groups and communities for expats and immigrants to connect with other folks.
I would also advise people to find a guide or mentor or someone to hold your hand, because it's an emotionally and mentally taxing journey. If you find a person who's 'been there, done that', you'll not only learn and adapt faster, but you'll also make new friends. And having emotional support and social exposure helped me a lot!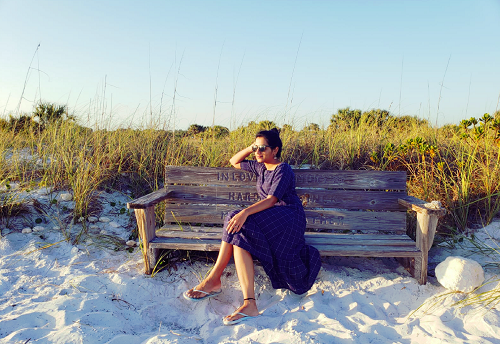 What are your plans for the future?
The plan is to help other expat and immigrant women feel at home when they move to the US. After I got through my adapting and transitional phase, I decided to guide and help others in my community going through a similar journey. I share a lot on my Instagram page about immigrant life in the US. I also plan to travel all through the USA. I've made so many expat friends through social media that I can't wait to travel to the different cities and meet them!
Anjali is a Marketing Specialist by day and immigrant blogger by night. She writes articles about life in the USA, and helps other expat women adapt and re-start life in the US. When she's not working, she likes binging on Netflix, cuddling with her pup Yogi and hitting the beach with her husband.
You can follow Anjali on Instagram, Twitter, and TikTok @adesigirlinus. You can also find her on LinkedIn, or read her blog at TheAnjaliNair.com/blog.