Finding reliable and trustworthy banking services is an important part of living and working abroad, and expats will find that, in most countries, a range of options are available. You may wish to maintain a bank account at home, for paying bills and other activities, but you will probably also need a local bank account, in order to receive salary payments and handle your living expenses.In most countries, a range of options are available. It is even possible that your existing bank will have international facilities. Alternatively, you may wish to open an off-shore bank account. Different countries have different rules with regard to banking. In many, you will need a local bank account in order to acquire residence. In others, employers may only be able to pay you via a local account. This may also apply if you are self-employed.
There are both local and international banks operating in Antigua and Barbuda, and most of them welcome expats. In many cases, you do not need to be a resident in order to open a bank account, and some banks allow you to open an account from overseas. The main language of business and for documentation is English.
Antigua and Barbuda is a member of the Eastern Caribbean Currency Union and has been enjoying a period of economic stability and growth in recent years. (The coronavirus pandemic may affect this, but the country is in a better position to weather the shock than some others.) As a result, the banking sector is robust. The local banks are monitored and regulated by the Finances Services Regulatory Commission and by the Eastern Caribbean Central Bank. These aim to promote transparency, reliability and protection of investments.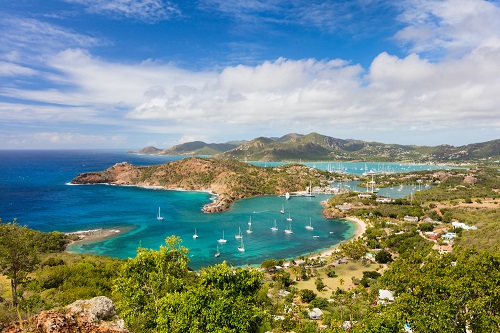 There are both local and international banks operating in Antigua and Barbuda
The local currency is the Eastern Caribbean Dollar, which is tied to the US Dollar, and most businesses also accept US Dollars. The government encourages foreign investment, and it is possible to open multiple currency accounts. The language for business and documentation is English. Antigua and Barbuda has a low taxation regime, but you must be physically resident in the country for a minimum of 183 days per year to benefit from this.
In most cases, opening a bank account is simple. If you are a resident or in the process of becoming a resident, you must fill out an application form and submit it accompanied by:
• Your passport
• An internal identity document from your native country (driving license, National Identity Card)
• Proof of your residence (utility bill, rent agreement)
• Documentation proving you have a positive credit history
You may also be asked to supply a reference from your current bank, your employer, or a local sponsor. You can find application forms and a list of the documentation required on the website of your chosen bank. If you can visit your bank in person, it normally takes one working day for your account to be set up. Otherwise, allow three to five working days.
A number of major international banks operate in Antigua and Barbuda, and you may find that, if you already bank with one of them, you can open an account there before moving to the country. You will still be asked to provide proof of identity.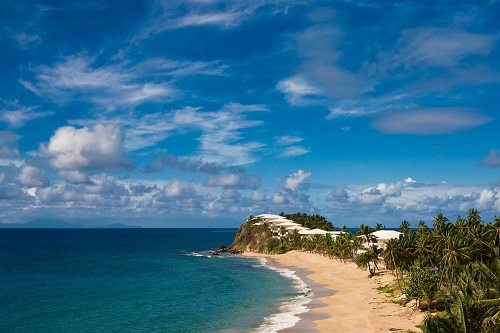 If you already use an international bank that operates in Antigua and Barbuda, you can open an account there before you move
International banks will offer accounts in US Dollars and Pounds Sterling, which may be more convenient to you, if you regularly receive payments from overseas or pay bills outside of Antigua and Barbuda. International banks with a presence in Antigua and Barbuda include the American International Bank (AIB), Scotiabank, Barclays, the Royal Bank of Canada (RCB), and the First Caribbean Bank.
Most banks charge fees, but these vary, so it is worth shopping around to find the best rates. In most cases, online and telephone banking services are available as well. The provision of branches and ATMs is variable, so check which operate near to where you live. You can usually find any information you need on banks' websites.
Banking hours are usually 8.00 a.m. to 1 p.m. Monday to Thursday and 8.00 a.m. to 4 p.m. on Friday.
Useful links
You may find the following websites useful:
• Financial Services Regulatory Commission for Antigua and Barbuda
• Eastern Caribbean Central Bank
• CommonwealthOfNations.org – for information on the banking sector in Antigua and Barbuda