Moving to the island nation of Antigua and Barbuda can herald a completely new style of life. Pristine tropical beaches, a culture that is new and easy to enjoy as well as a decent standard of living in an English-speaking environment are some of the things you have to look forward to.However, if you want to bring more than a suitcase of possessions from your previous home, you'll need to think carefully about the options.
Have A Clear Out
Very few people will decide to move to Antigua and Barbuda on the spur of the moment! You should spend the months leading up to your departure carefully assessing which of your possessions really need to be taken with you.
These decisions are likely to depend on how long you see yourself staying in Antigua and Barbuda. If you are intending to return a year later, putting all your furniture and appliances into a storage unit means spending a few hundred pounds but then being able to return to your home comforts when you return. If you are renting out your home while you are away, you could leave the furniture in situ for the benefit of tenants, and just use a smaller (and cheaper!) storage unit to house more personal possessions.
However, many people move to Antigua and Barbuda for the long term. If this applies to you, it makes little sense to spend thousands of pounds on storage units for possessions which are likely to devalue over the years. At the same time, it is not a good idea to pay substantial shipping and customs fees to move all your possessions thousands of miles, just to realise at the other end that nothing suits the style of your new home.
Go through every item in your home. Decide if you will definitely need each item in Antigua and Barbuda; if not, work out the best way to recycle it. Some charities will send collection vans for large items, and many supermarkets have charity shop collection points for bagged items. Auction sites are a good way to collect some money by selling off unwanted items if you have the time.
Identify Valuable Items
If you inherited a valuable painting from a grandparent, or you received expensive jewellery on your wedding day, you need to consider these items separately.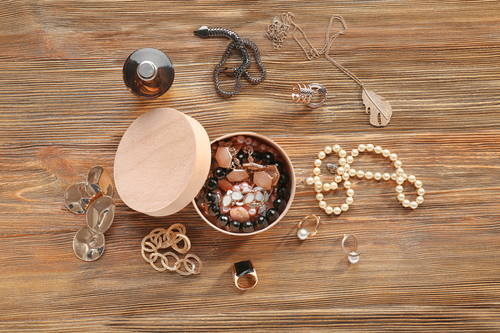 Expensive items should be considered separately
If the items are not to be used and you are keeping them to hand down to the next generation, consider using a safety deposit box. You will be paying monthly charges which add up over the years, but theft from these locations is exceptionally rare. You may feel it a price worth paying to know that irreplaceable items are well looked after.
Regardless of whether the items are to remain in a safety deposit box or transported out to Antigua and Barbados, your priority must be to get an independent, written valuation of each individual item. This should be from a reputable and recognised source.
If you are taking valuable small items with you, they will be safest in hand luggage on the plane, as the bag will remain in your possession. However, customs will want to confirm the value with you on arrival. Have your written valuation ready and be prepared to pay the relevant customs charges.
SITA, an airline information technology company which runs the WorldTracer system for baggage, estimates that airlines lose six bags in every 1,000 they handle; in 2106, that was a total of 21.6 million bags. The clear message here is that you do not pack valuables and irreplaceable items into a suitcase.
Choose A Shipping Company
There are a number of companies who are happy to ship items to Antigua and Barbuda.
Some of these are well-known international companies. These include FedEX, DHL and UPS.
A number of less well-known specialist operators are also available, such as Cargonaija which ships vehicles of all values from the UK to St John's in Antigua, JP RAM Shipping Services and Abel's Moving Services.
There is a variety of ways goods can be shipped. Small quantities are flown in parcels, whilst household possessions are likely to be shipped in barrels, drums or for larger loads, 20 or 40-foot containers.
Start off by asking friends, family and colleagues for recommendations. Even if you don't know anyone directly who has moved to Antigua and Barbuda, someone you know may do.
Read online reviews of services carefully, bearing in mind people are usually quick to report poor service online and may be slow to publicly praise a good company. You could ask for recommendations online, by using sites such as the discussion forum here at ExpatFocus.
Next, obtain quotes from three different companies. It helps if you have already assessed the timescale, quantity and value of possessions to be shipped, and the level of insurance that you need. If you are unsure about any of these factors, the companies are usually happy to provide advice.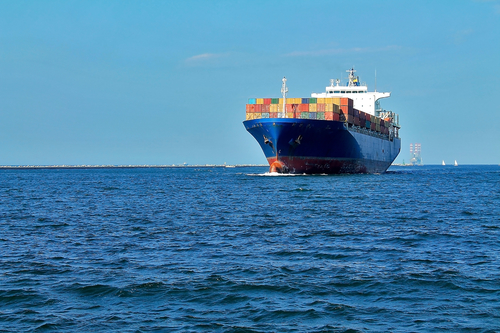 Check the reviews of shipping companies before choosing one.
Depending on your location, some companies will visit your home to carry out the assessment for you. There may be a charge required for this.
Once you have the three quotes, don't automatically take the cheapest one. If one of them costs a few hundred dollars more but gets your items there faster and with a higher level of insurance, you may feel the price is worth paying. Some will offer free packing services within an overall higher price which will save you days of packing everything alone. It all depends on your individual circumstances.
Duties And Taxes
Antigua and Barbuda assess all shipments for duty and tax; there are no de minimis values – below which the item is not assessed – as there is in some other countries. The assessment is made by the local customs office.
When your shipping agents provide their quotes, they do not include customs charges. Be aware that this is an additional expense you will have to pay.
Parcels, drums, barrels and shipping containers are often opened as part of the customs inspection regime, and other people can gain access during the long journey. If you find items missing, contact the shipping company and claim on your insurance.
How Long Does Shipping Take?
Shipping times can vary enormously. From the US, shipping times can be between two days and eight days. From the UK, it can take eight weeks.
As a general principle, you can expect faster shipping times to attract a higher shipping cost. If you're coming from the UK, you may decide to send a smaller number of essential items via air freight and the bulk of your possessions by sea.
Check The Import Restrictions List
A number of items are specifically prohibited from import to Antigua and Barbuda, and the list alters as new risks are identified. These are the items currently on the list:
• Acids, batteries, corrosives, hazardous chemicals and bio products and flammables
• Infections substances, radioactive materials and poisons
• Gases, magnetised materials and oxidisers
• Hazardous paints
• Wet ice
• Hazardous and non-hazardous liquids
• Hazardous cosmetics and toiletries, and perfumes of all types
• Dangerous goods listed by the International Air Transport Association (IATA)
• Soil
• Furs
• Any form of, and anything made from, Liberian wood products
Antigua also has further restrictions on Biological Substance Category B (UN3373). This includes human and animal tissues, including corpses, clinical specimens and so on; items which are unlikely to feature on a typical householder's relocation list!
Most nations, including the US, maintain lists of items which may not be exported to other countries. These could include drugs, ivory, certain types of wood, animal trophies and so on. Be sure to check your own nation's list to avoid problems.
There is also a third list to check: that of your shipping company, which you will be able to find on their website. Their list of prohibited items will usually reflect those of the nations involved in the shipping route, but for operational reasons they may include additional items to avoid. Cash, semi-precious stones, ammunition and live animals are common prohibited items.
Shipping Vehicles
You can have most vehicles imported to Antigua & Barbados; although once your car has arrived, you must arrange a local driving license before you get behind the wheel.
The price you pay for shipping will reflect the type and the value of the vehicle. Generally, lower priced vehicles will be driven onto and off the ship. Luxury cars will normally be placed in a container for additional protection.
Some companies will come to collect your vehicle from a variety of destinations and take it to the port. If your vehicle is not taxed, they will tow the car, which costs more.
The shipping company will ask for dimensions, weight, location and contents of the vehicle. They should also check that you have completed all necessary export documentation and that the vehicle's registration complies with the rules in Antigua and Barbuda.
Antigua and Barbuda's roads are notorious for potholes, livestock and ill-defined maps. That said, expats usually get accustomed to these issues quickly. Geolocation technology on smartphones has made the use of paper maps largely defunct for getting around the islands.
Arrive Before Your Possessions
Moving home at any time is stressful. Moving thousands of miles and negotiating your possessions through the oceans and customs offices can add a whole new level of difficulties!
However, if you have cleared out your possessions to the bare essentials, chosen a good shipping company and insured everything correctly, once your customs bill and shipping bills are paid you can settle back and enjoy your new life surrounded by the possessions most dear to you.

Have you moved to Antigua & Barbuda? Share your experiences in the comments below, or answer the questions here to be featured in an interview!