How much you will pay for health procedures in Argentina will largely depend on what type of cover you have in place. The healthcare system is divided into three subsectors: public healthcare, mutual healthcare, and private healthcare. It is estimated that approximately 50% of the population use the public healthcare system in Argentina.Public healthcare in Argentina is free for everyone, even foreigners who are just temporarily visiting. It partially or fully covers many hospital treatments, both outpatients and inpatients (although outpatients need to pay for medication), emergency medical assistance, rehabilitation, and palliative care. In many cases, it also covers medical transport, and it sometimes even covers dental treatment costs.
Mutuals are types of social security plans for workers in trade unions. Both employers and employees contribute payments to these plans to cover medical expenses. Employees typically contribute about 3%, whereas employers contribute around 6%. There are more than 300 different trade unions for all trades and industries, and an estimated two million members.
The private sector is funded entirely by either a person's private funds or through their private health insurance policy. Only around 5% of the population in Argentina are covered by private health insurance policies. Due to long waiting times in the public sector, many people pay out of pocket as and when needed for private medical treatment, but few commit to a monthly plan.
The only time when medical treatment will cost you money is when you are paying to use a private facility or having treatment that is not covered by public healthcare, mutuals, or private health insurance.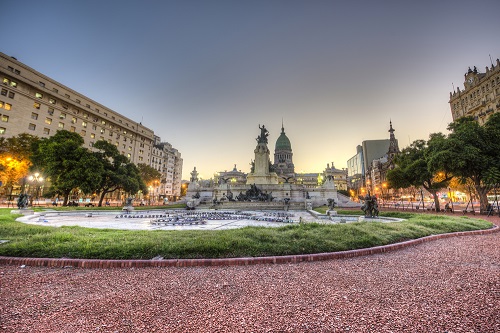 Public healthcare in Argentina is free for everyone, even foreigners who are only visiting
Medical tourism in Argentina
Argentina is becoming an increasingly populated destination for medical tourism, due to its low costs and the high standard of care in the private facilities. It is particularly popular with North Americans, as on average the costs of treatments and/or surgery in Argentina are around 70% less than in, for example, the USA. Dental work in Argentina costs about a quarter of what it does in America.
The skill level of practitioners in Argentina is comparable to that of practitioners operating in the USA and Canada. In fact, many qualified Argentinean doctors have completed their studies and medical training in these countries. The most popular treatments that draw in medical tourists tend to be related to cosmetics, such as plastic surgery. Among the most popular hospitals for foreigners and expatriates are the British Hospital, the Italian Hospital, and the Hospital Aleman. Swiss Medical Centres are also popular, and they offer a very high standard of care (although their prices reflect this).
Estimated medical costs in the private sector
Doctors and facilities in the private sector can decide what they charge patients. Therefore, the costs of appointments, medications, treatments and surgeries can fluctuate drastically. There can even be big differences in prices between two facilities in the same city. You should also bear in mind that many private facilities will expect you to pay your entire bill upfront, and sometimes they will only accept payment in cash.
The World Health Organisation (WHO) provides estimates of some of the medical costs in Argentina, as detailed below:
Cost of hospital bed per day
• Primary healthcare: $86.57
• Secondary healthcare: $112.94
• Tertiary healthcare: $154.26
Cost per outpatient visit
• Primary healthcare: $31.55
• Secondary healthcare: $44.74
• Tertiary healthcare: $66.19
There are more than 5,000 hospitals in Argentina, and about 70% of these are private, so it won't be hard for you to find a private facility. General practitioners operate from hospitals, rather than from separate GP offices or clinics, so if you wish to see a private GP, you will need to make an appointment at a private hospital. The cost of an appointment with a private GP can range from the equivalent of $17 to $50, depending on the facility and whether you need to see a regular GP or a specialist.
To give you an idea of how prices in Argentina compare to those in other countries, here are some examples. A heart bypass surgery typically costs around $75,345 in the USA. The same procedure costs the equivalent of $16,492 in Argentina. A normal childbirth in America costs approximately $10,808, whereas a private birth in Argentina costs just $2,237. The average cost of a stay in hospital in the US is about six times higher than in Argentina. Overall, it is unsurprising that many Americans visit South America for medical treatments.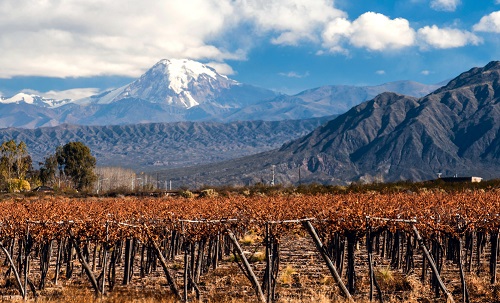 There are more than 5,000 hospitals in Argentina, and about 70% of these are private
Plastic surgery costs in Argentina
Plastic surgery is popular in Argentina, even without the medical tourists. It is estimated that around one in every 30 Argentinians has had some kind of cosmetic enhancement or plastic surgery. These figures make Argentina "the most operated on" country after the USA and Mexico.
One clinic (unnamed) listed their average costs for several procedures, ranging from breast augmentations to rhinoplasties, and these are shown below (in US dollars):
• Breast augmentation: $2,800
• Breast lift: $1,900
• Full eyelid surgery: $2,100
• Facelift (cheeks): $2,360
• Facelift and neck lift: $2,700
• Rhinoplasty: $1,722
• Abdomen liposuction: $2,000
Another clinic, Plenitas, offers abdomen liposuction for just $1,000 and penis enlargement for less than $2,000. Their extensive list of treatments and surgeries also includes a full gastric bypass for just under $8,000. Plenitas has told various publications that it receives around 500 foreign patients a year from all over the world, with the majority coming from the USA. They claim to have had a significant number of British patients too, as well as patients from Spain, France and Germany.
"Combo packages" are also a fairly common offering amongst the plastic surgery facilities in Argentina. For example, one British man said he was able to get 17 titanium dental implants for just £8,000 ($9,816), with a nose job "thrown in" as part of the deal.