Argentina (or República Argentina in Spanish) is the second largest country in South America. It also has the third largest economy in the whole of Latin America, and is a founding member of the United Nations, the World Trade Organisation, and the World Bank. Argentina ranks second highest in the Human Development Index in Latin America.The Republic of Argentina, despite its turbulent past in the world of politics, remains a beautifully biodiverse and culturally rich country. One of the most famous dances in the world, the tango, was born there. However, many expatriates are sceptical about the standard of healthcare available in Argentina, as well as the level of financial cover available for foreigners.
This article will provide you with more information about the healthcare system in Argentina, including its associated costs, the quality of care that it provides, and how accessible it is.
Healthcare in Argentina
Information on healthcare facilities and services provided.
Argentina is widely regarded as having one of the best healthcare systems in Latin America. The majority of expatriates living there find that the quality of healthcare in the major cities is more than acceptable. For smaller towns and villages, and other remote areas across the country, this may not be the case. A contingency plan is therefore highly advised, as otherwise some may find themselves travelling long distances in order to obtain adequate medical treatment.
The Federal Registry of Health Establishments (Registro Federal de Establecimientos de Salud) estimates there are around 5,012 health establishments operating in Argentina. These establishments include hospitals, clinics, health centres, and hospices, among others. It may come as a surprise that the majority of the establishments (roughly 70%, in fact) are in the private sector. Given that over half of the population of Argentina opt to use the free public healthcare that is available, it's easy to see why wait times in the public sector are so long.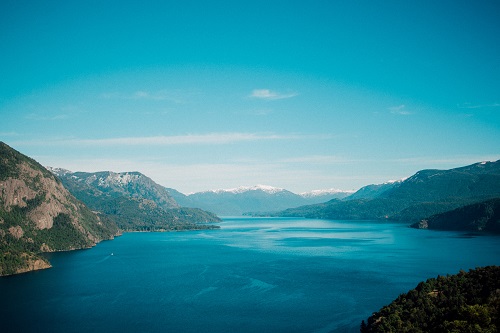 There are around 5,012 health establishments operating in Argentina
Is healthcare free in Argentina?
Explanation of healthcare sectors and medical fees.
Healthcare in Argentina is split into three subsectors: public, mutuals (social security), and private. Public healthcare services are free of charge. The public healthcare system provides both inpatient and outpatient care, although outpatients will need to pay for their medication, among other services, such as emergency treatment, rehabilitation and palliative care. The other two subsectors require partial or full payment in return for cover.
Quality of healthcare
What is the quality of healthcare in Argentina?
Healthcare in Argentina is generally considered to be the best in Latin America. The standard of care in major cities, such as Buenos Aires, Córdoba, and Mendoza, is widely regarded as excellent. However, in the poorer northern region of the country, and in smaller towns and villages, the standard of care can vary. Remote regions may suffer from a lack of up-to-date medical equipment for more extensive treatments, but are generally adequate for emergency situations. Most hospitals in Argentina have highly-trained medical staff, many of whom have studied abroad. Argentina is considered an increasingly popular destination for medical tourists, who travel there for plastic cosmetic surgery and other aesthetic procedures.
The country has a high ratio of doctors per capita, with four doctors per 1,000 patients. This figure stands toe to toe with the likes of Italy and Germany. There are more than 153,000 hospital beds, 121,000 physicians and 37,000 dentists in Argentina. Such ratios are comparable to those in more "developed" nations. Interestingly, Argentina spends just 4.8% of its GDP on health, which is the lowest rate in South America. According to statistics from the World Population Review, Argentina's healthcare ranks 75th globally.
Regulation
Who is the regulating authority of healthcare in Argentina?
Argentina's public medical facilities are maintained by the government and funded by taxes, but the running of each region is done at a provincial level. The regulation authority behind it all is the Ministry of Health (MSAL), which oversees all three subsectors of the healthcare system. The Ministry of Health is responsible for setting rules and regulations, evaluating facilities and services, and collecting statistical data. Under the Ministry of Health, the 23 provinces of Argentina and the 24th "region" (the autonomous city, Buenos Aires) deal with the day-to-day running and administration of the healthcare facilities within their region.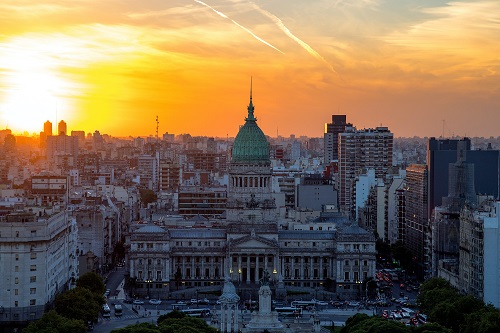 Argentina's public medical facilities are maintained by the government and funded by taxes
Accessibility
How accessible is healthcare in Argentina?
The public healthcare system may not be easily accessible in the geographical sense, but in terms of accessibility for people from all walks of life, it covers anyone in Argentina, including foreigners who are just visiting. Just under 50% of the population of Argentina use public healthcare.
The structure of some aspects of the healthcare system may seem confusing at first. For example, there are no GP clinics or offices in Argentina. This is because GPs operate out of hospitals. You will usually be able to see a GP on an appointment-only basis, but some hospitals do offer walk-ins.
In addition to the 100% free public healthcare, there are mutuals in Argentina, which are essentially social security plans through trade unions. These help to make quality care easily accessible. The trade unions are divided into as many as 300 unions, each of which is specific to a certain trade or industry. Both employees and employers contribute to these through a social security plan, and this covers any necessary medical costs. The unions often agree an affiliation with a specific healthcare provider, which can lead to perks and discounts in addition to quality medical care.
Healthcare in Argentina has not always been so easily accessible. The availability of healthcare now has reduced infant mortality from 70 in every 1,000 live births in 1948 to 12.1 in 2009. It has also raised the life expectancy at birth from 60 years to 76 years.