According to the World Health Organisation (WHO), the Andorran healthcare system was officially established over 100 years ago, in 1918, in response to the Spanish influenza pandemic. Prior to this system being implemented, individual communes were responsible for contracting medical professionals and enacting laws related to health of their own accord, usually at the behest of a locally gathered Parish council.Now, however, things are very different. Despite its small size and its rather remote location – sandwiched between France and Spain in the Pyrenees Mountains – Andorra boasts a fully integrated, comprehensive healthcare system, which has been lauded as one of the best in the world.
The structure of the healthcare system in Andorra is very similar to that of its neighbour, France. Its provision of healthcare is considered extremely good on a global scale. Under the current healthcare legislation, the General Council (Parliament) must protect the rights of Andorra's citizens and residents. It also must guarantee equal access to social and medical services, and must regulate medical products and healthcare professionals, providers, and services.
What is classed as "high quality healthcare"?
What are the key signifiers of a high quality healthcare system? What factors are looked at to ascertain the quality of healthcare?
The fundamental pillars that are widely regarded as measurables for the quality of healthcare include accessibility, affordability, and efficiency. There are also other factors to consider, such as how patient-centred the structure and the services are and the professionalism and bedside manner of the medical staff. While some aspects are difficult to measure, others can be examined more easily. Read on for a more in-depth look at some of the key determinants of the quality of healthcare in Andorra.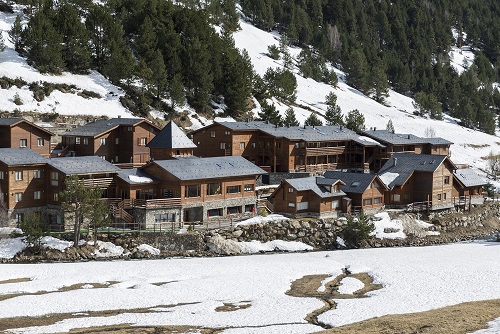 The quality of healthcare in Andorra is determined by a number of factors, including accessibility, affordability, and efficiency
Affordability: funding, co-payments & reimbursement
A look at the funding of Andorra's healthcare system and the structure of patient co-payments and medical reimbursements.
The Andorran healthcare system is funded by contributions, in the form of social security payments, from employees and employers who live there. It is mandatory for all workers and employers to make contributions, while those who are unemployed or self-employed can choose whether to opt in or out. The average worker will typically contribute between 6% and 9% of their annual salary to the social security system, while employers are usually expected to contribute up to 13% per employee.
The healthcare system typically works on a reimbursement basis, whereby the patient pays the medical costs upfront and out-of-pocket, and then takes the necessary receipts to the CASS office for reimbursement. Reimbursements from the state for incurred medical costs usually cover around 75% of the total treatment costs, but sometimes up to 90%. In some specific circumstances, the reimbursements can cover an even higher percentage of the costs. For example, giving birth and workplace injuries are usually covered 100% by the state.
Medical facilities
What medical facilities are available in Andorra?
Hospital care in Andorra is provided through only one hospital, the Hospital Nostra Senyora de Meritxell (also known as Centre Hospitalari Andorrà or CHA). It is located in Escaldes-Engordany and has approximately 2.5 beds per 1000 residents. Additionally, there are about 12 healthcare centres that serve the community, and these provide basic preventative care (such as vaccinations and antenatal care), routine medical care, treatments, and general GP appointments. There is also a 50-bed private geriatric centre, the Centre Geriàtric Sant Vicenç d'Enclar, for the care of elderly patients. Surprisingly, Andorra has one of the largest numbers of pharmacies per capita in the world – there are more than 50 pharmacies in the country, despite its small size.
Medical statistics
Medical statistics and medically-related socioeconomic data.
There are some interesting statistics when it comes to medical care in Andorra:
• There are around 3.6 physicians per 1,000 residents
• In 2017, The Lancet (publication) ranked healthcare systems from 195 countries, and Andorra secured first place, with a score of 95 out of a possible 100, beating the likes of Iceland, Switzerland, Norway and Spain
• In 2017, Andorra placed eighth in the world for highest life expectancy, with an average life expectancy of 82.9 years; it consistently ranks in the top 10 globally
• It is estimated that 92% of residents are covered under CASS (the social security system)
• The hospital bed density is around 2.5 beds per 1,000 residents
• The adult obesity rate is approximately 25.6%, ranking it 49th globally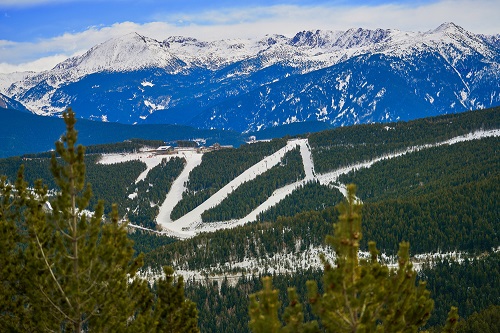 Andorra consistently ranks in the top 10 countries globally in terms of highest life expectancy
Accessibility and efficiency
A look at the overall accessibility and efficiency of the healthcare system and medical care provided in Andorra.
Andorra's healthcare system, Caixa Andorrana de Seguretat Social (aka CASS), was created as a social health insurance system back in April 1968. CASS has proven to be a success, providing accessible and low cost medical care to the residents of Andorra. In fact, around 92% of the residents of Andorra are covered by CASS, likely excluding non-permanent residents and those who choose to "opt out" (usually the unemployed or self-employed).
CASS coverage is not geographically limited to Andorra, but is also valid in the neighbouring countries of France, Portugal and Spain. In extreme emergencies and in cases of necessitated specialist care, patients are often transported via air to nearby Barcelona or Toulouse for treatment.
The WHO reports over the years show that Andorra consistently ranks as a country with one of the highest life expectancies in the world. It has been expressed by various regulating bodies and publications that this can largely be attributed to the efficiency and quality of the medical care available.