More and more Americans these days are open to travelling overseas for work and are also actively looking at relocating. Starting over can sometimes seems like a herculean task and yet so many people seem to be doing it these days. So why do you think moving countries and starting over from scratch are now the norm? It could be that people are drawn to the idea of adventure or the opportunity to explore new avenues.Relocating can be a lot of work but the benefits make it a very compelling option. It is a great opportunity to grow and evolve as an individual, and see what life has in store for you. It forces you to be more flexible and adapt to a new situation. You can experience the joys of learning about new cultures, trying new food, meeting new and interesting people and so much more.
Choosing the right destination plays an important part in making the transition an easy one. You have to pick a country that you personally would like to live in and one that would lend itself to a smooth transition. There are many factors to consider, and since not everyone has the same priorities, this process can take a lot of research and introspection. However, once you start looking into it, you will find that there are actually quite a few countries that are easy for you to relocate to.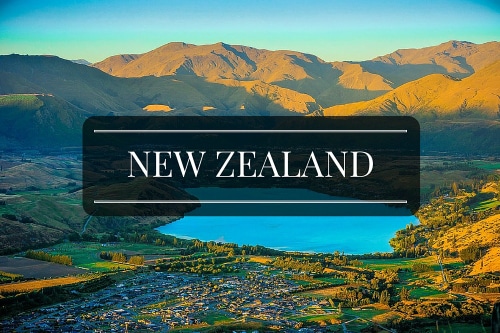 © Mariamichelle on pixabay
New Zealand is easily one of the most beautiful countries in the world. It offers breathtaking views and countless options for adventure sports and outdoor activities. In recent years, quite a few Americans have moved to the country in search of a more relaxed lifestyle. New Zealand is considered to be one of the safest places to live in the world. There is little traffic and the country offers a general aura of peacefulness.
This island-nation offers a multitude of opportunities to those looking to migrate to its shores. Known to have a severe skills shortage, the country is looking for skilled workers who want to contribute to their economy. According to a survey held in 2015, three quarters of Chief Executive Officers (CEO) in New Zealand stated that they consider skill shortages to be the biggest threat to their businesses. So, if your skill happens to be on the list, then you have an even greater chance of getting a work residence visa. Employers are searching for chefs, veterinary surgeon, civil engineers, employers for tech related positions and much more.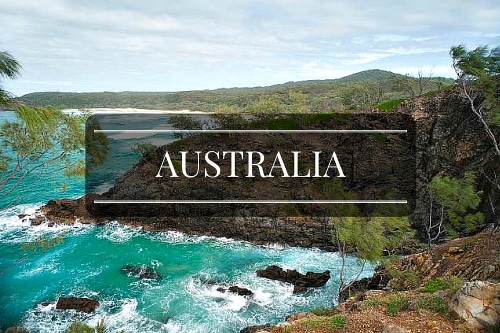 © freeaussiestockcom
Once you have experienced the joy of living and working in Australia, it can be very hard to leave. The Australian continent offers a good quality of life, great weather, tons of entertainment options and a competitive job market.
If you're in the mining, construction, engineering, finance or IT departments, you should help to have no trouble getting a job. There are quite a few multinational corporations in Australia, so this should help you to find the right kind of job. While Australian immigration policies are a bit tedious, it is definitely worth the trouble when you get your work permit. There is a high volume of work available if you're a skilled professional. What's more, Australia offers a high minimum wage and a high standard of living. There are great options for good-quality public and private healthcare as well, which is a bonus.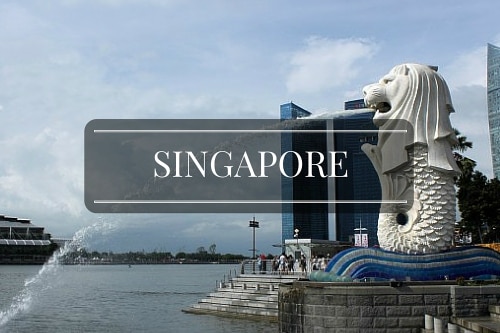 © Maliz Ong on PublicDomainPictures
Singapore is considered to be one of the business capitals of the world. The country is known to have the most millionaires in the world and is home to some of the leading financial centres and ports. Businesses are constantly expanding and there is always a scope for new jobs and new opportunities.
The country is very multicultural and would be a great place to locate. It is a largely English-speaking country where most Americans would find it very easy to fit in. If you have expertise in the areas of banking, IT or education, you should have no trouble finding a job here. While it might be a small country, the public transport system is impeccable and most corners of the island are easily accessible. It is an extremely safe place to live and there are countless opportunities for places to go and things to do. When it comes to housing, there are quite a few options for you to choose from. Most new apartments come fully equipped with household appliances and amenities so you don't have to worry about starting from scratch in a new country. The only downside to living in Singapore would be the high standard of living but the country more than makes up for it with its many other perks.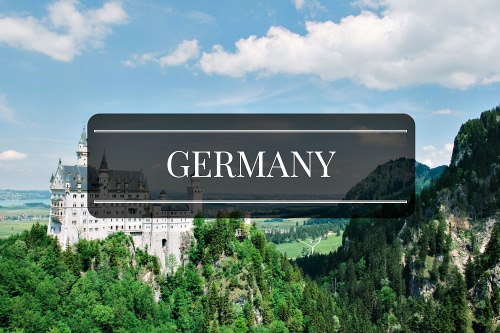 © snapwiresnaps on Tumblr
Easily one of the friendliest countries towards expats, Germany also happens to have one of the strongest economies in the European Union. It is known to be one of the top countries that encourage international work transfers.
English is widely spoken and understood and the country offers a high standard of living. You could apply for a short-term job hunting visa before you head there. And if you're experienced in the areas of pharmaceuticals, biotech, IT or renewable energy, then you should have no trouble finding employment. There is a special 'Job Seeker' Visa that enables expats to visit the country and then hunt for a job. While the cost of living is high, you're certain to enjoy the benefits of living in a developed country that embraces diverse cultures. The country has great healthcare services and lots of public parks, lakes and areas for outdoor activities. The public transport here is excellent and there are dedicated cycling lanes for cyclists.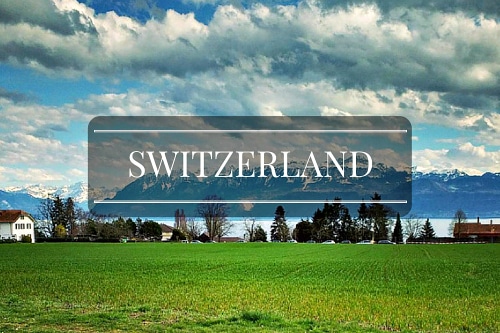 © jeviscachee on Instagram
While it isn't necessarily easy to find work in Switzerland, once you do manage to land a job you will enjoy all the benefits that come with living here. Living in Switzerland can be paradise for expats with the promise of delicious food, great healthcare, options for winter sports in the breathtaking Alps, and a central European location. As an American, you can stay in the country for up to three months with a valid passport and green card. This should be enough time for you to land a job. If you have expertise in IT, biotech or finance, finding a job should be somewhat easier. There is a very active, outdoor culture here with lots of opportunities for biking trails, walking paths, hiking routes and so on. English is widely spoken however, it might be helpful to practice some of the local languages in order to better connect with the locals.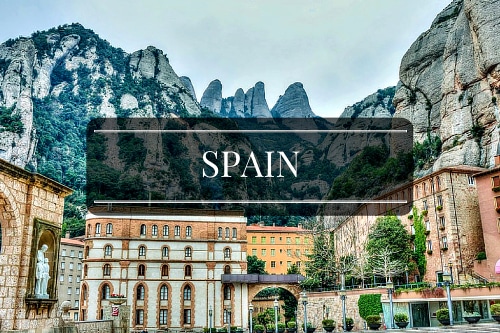 © Mariamichelle on pixabay
Spain is one of the most sought-after destinations for travellers who are drawn to the laid-back lifestyle and cheap wine. Many dream of staying on and living in Spain. The only problem with the country is that it has a high rate of unemployment. Your best option would be to find a job teaching English. The government has a program through which it hires more than 1000 Americans each year to teach English. Your other option might be to launch your own business and apply for residency. Once you've settled in you can enjoy the weather, food, beaches and the people who are extremely welcoming. It is a beautiful place to live and explore. Spain boasts a mild climate with blue skies and warm sunshine and lots of outdoor activities that you can enjoy. The cost of living is very affordable and you can opt to buy locally grown produce because of the agricultural developments.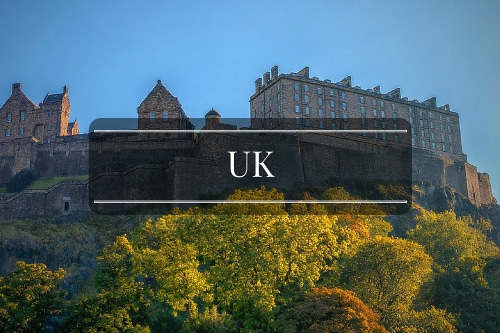 © pixabay
The UK is one of the best places for Americans to move to because it would be extremely easy to fit in. There is plenty of work, and most expats especially look for work in London, which is one of the most important financial centres in the world. While London is the main city where most expats try to move, it is an expensive city so you should make sure that you have a job to look forward to. Some areas where it might be easier to find employment might be in the advertising, banking, finance and pharmaceutical professions.
The UK in general offers a stable economy that embraces cultural diversity which is why it is a popular country for migration purposes. The country is home to some of the most beautiful parks and other green landscapes and there are lots of famous landmarks you can explore as a visitor. If you love art and culture then this is definitely one of the places you will enjoy living in as there are a lot of museums for you to visit, and the theatre scene is especially vibrant here.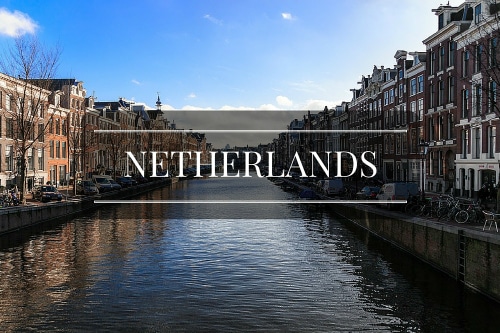 © pixabay
If you move to the Netherlands, you should expect to enjoy a very active social life and for this reason alone it is a country that seems to attract more expats than any other. Americans find it extremely easy to get along with the locals. Since the country is centrally located in Europe, it should give you access to several awesome locations. If you have experience in the food processing, finance, chemicals and oil industries. You should find it relatively easy to find employment and stay on here. English is widely spoken so you should have no trouble getting along with the locals and making new friends.
The country has a very efficient healthcare system and you can even order prescriptions by phone and have them delivered the very same day. There are several large groups of expats that live in different parts of the country so you are bound to bump into a lot of fellow Americans and never be homesick.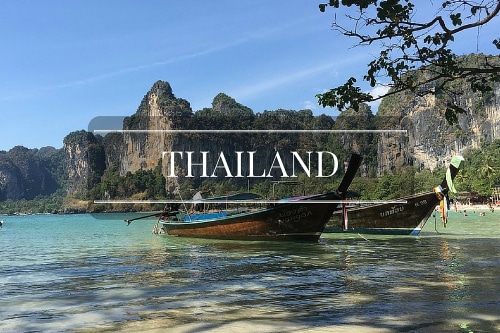 © strecosa on pixabay
Despite the fact that English is not a commonly spoken language here, Thailand is a popular destination among travellers. Americans are drawn to the picturesque beaches, the fresh food, affordable cost of living and the friendly locals. Most expats end up teaching English as a foreign language in public and private schools. However, there is a preference for Americans in these schools, which is why this is an easy place for you to move to.
There are quite a few pros of living in this laid-back Buddhist country; such as reliable internet connectivity and a lifestyle that is a comfortable one. If you're confident about teaching English to the locals, or already have prior experience with teaching, then this is definitely something you should consider. There is lots to do in Thailand, from local festivals to beaches, shops and full moon parties. Healthcare is affordable and so is local food, petrol and other general items.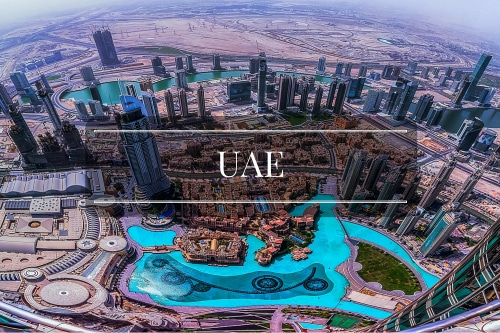 © Maher Najm on Flickr
Despite the extreme weather conditions and massive cultural differences, the United Arab Emirates is a great place to work and relocate to. The UAE comprises of seven different federations; Abu Dhabi (which is the capital), Ajman, Dubai, Fujairah, Sharjah, Ras-al-Khaimah and Umm al-Qaiwain. The UAE has a global economy that is progressive and offers great opportunities to those who are willing to live here. Dubai and Abu Dhabi are popular places for expats. The standard of living is very high, but the perks that come with being employed here are rather impressive as well. There is a very diverse community of international expats living and working in the UAE and work permits and visas are dispensed by employers when you are offered the job.
Apart from the countries mentioned above, there are so many other places that you could relocate to if you're really keen to. For example, there are more American expats residing in Mexico than any other country in the world. In 2009 there were over one million Americans living in Mexico, and if you're American, then like them, you might want to consider moving closer to home.
There are always going to be pros and cons to living anywhere in the world; even the places you love and are familiar with come with their own set of challenges. So, when you start seriously considering relocating for work or to migrate, think about challenges that are deal-breakers for you, but also consider the factors that you can compromise on.
Moving and starting over is a dream that a lot of people have, but not everyone is equipped to actually turn that dream into a reality. Do you have what it takes?