The American expenditure on healthcare (17% of the GDP) is higher than most other countries in the world. However, in spite of this, it doesn't fare too well on several fronts. In fact, the Commonwealth Fund 2014, ranking healthcare systems of different countries, placed it last on the list.Due to recent insurance reforms, the percentage of the population without medical coverage has now reduced to 10 percent. Under the US healthcare system, it is mandatory for hospitals to treat emergency cases. There are also public schemes whereby a considerable share of the costs pertaining to doctors' visits and medications are covered by the government. However, most visits involve co-payments for the individual. Doctors also earn revenue streams, which tend to shift the focus from care to consumerism, as it can encourage undue testing.
Since not everyone is covered by insurance, emergency rooms are often crowded. In addition, conditions such as mental illness and obesity are rarely treated. The lack of uniformity in medical insurance has led to extremely high healthcare costs and poor overall health outcomes, in spite of the emphasis on high standards and innovation.
Healthcare is among the most important focus areas for people deciding to relocate abroad. Here are five countries where the healthcare is better than the US.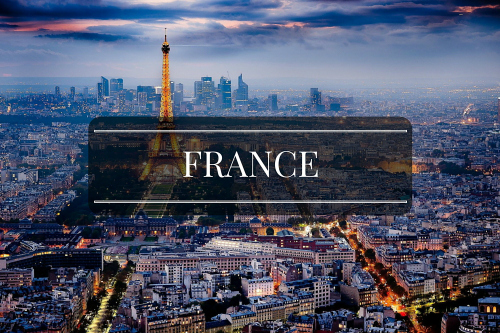 © Gezi Rebheri on Wikipedia
The healthcare system in France is known to be among the best in the world. It is composed of a comprehensive network of public and private hospitals, doctors and other medical facilities. The French healthcare system is universal and every citizen, regardless of social status, income and age, is covered by it. Funding is received through compulsory deductions on salaries. Employers, employees and the self-employed are all required to make these contributions. The government also funds the healthcare system. Those covered under various healthcare programs are also required to pay a small amount of the costs. Any individual living and working in France is eligible for healthcare under the French system. Pensioners and those dependent on individuals living and working in the country are also covered by the French healthcare system.
Approximately 23,000 general practitioners provide primary healthcare services in France. Citizens can select the general practitioner they want as their personal doctor. Almost every GP in France is signed up with the state-run health insurance program. In case they wish to consult another doctor, specialist or other healthcare provider such as a physiotherapist, a referral from their personal doctor is required. Visits to a general practitioner involve a flat rate fee, regardless of the duration of the visit. This fee may be higher in the case of a home visit or surgery at night, or on weekends. The public health insurance provider then automatically reimburses these expenses, leaving the patient to pay a small cost depending on the nature of the health insurance, age or medical condition. The national healthcare system also covers accidents and emergencies. The emergency ambulance service, called SAMU, operates in the cities and larger towns. Most privately-run clinics in France operate as part of the national health service.
Most French cities and towns have a network of specialists working in different fields of medical care. The fees for specialist visits are higher, but they are the rates agreed nationally. The patient is reimbursed by the healthcare system only if there is a referral from their GP. Dental care, although included in the national health program, has its own charges and reimbursement rates. There is also reimbursement for medicines purchased at pharmacies. Even though the reimbursement rates have been reduced in recent times, most people in France vouch for the effectiveness of the healthcare system.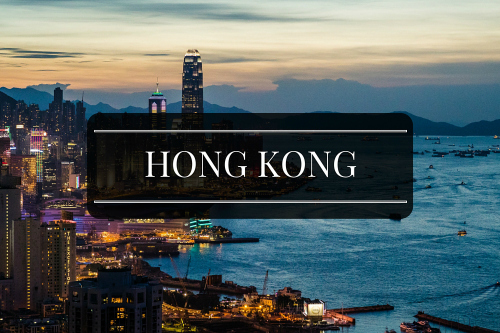 © studiokanu on Flickr
Hong Kong's healthcare system consists of two tracks, a private and a state-run public track. The private healthcare sector, made up of 11 registered private hospitals, offers several options and also provides certain perks such as deluxe rooms. However, private facilities charge higher fees. The public healthcare system is run nationally by the Hong Kong Hospital Authority and has 42 registered public hospitals along with a network of general and specialist outpatient clinics. These are grouped into seven clusters depending on where they are located. The public healthcare facilities are subsidized and are known to provide quality care at low costs. But this sector often witnesses long waits, overcrowding and bureaucratic problems.
In many other countries, private healthcare is essential. This is not the case in Hong Kong, where private medical care is seen more as a luxurious option. Both sectors offer quality healthcare, and it can be hard to choose between them. Most people consider factors such as location, services offered, facilities and availability, when making a decision between private and public healthcare. The state-run healthcare program covers everyone with a Hong Kong identification card issued under the Registration of Persons Ordinance, children below the age of 11 years with resident status and those approved as eligible by the Hospital Authority chief executive. However, the government still urges residents to obtain private insurance in order to receive better medical care, and also so that the strain on the public system can be reduced. But the public healthcare system continues to serve those that are unable to afford private medical care.
Hong Kong's expenditure on healthcare is lower than that of the US, but the country is still able to offer quality public services, while the US depends mainly on private healthcare, and is not very effective in covering those who can't afford it. There are some similarities in the healthcare sectors of both countries. Both Hong Kong and the US subscribe to free market principles and both systems are based on demand. The costs of medical services tend to vary considerably in both systems since there is no set price. The prices are determined by other factors such as the physician's credentials and type of room.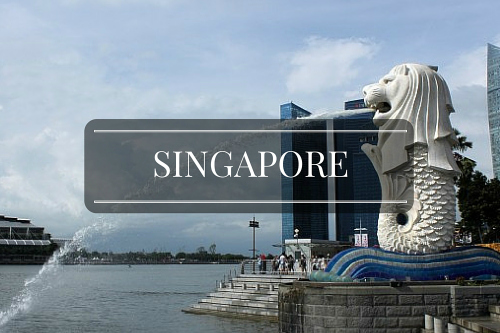 © Maliz Ong on PublicDomainPictures
Singapore's primary healthcare system includes 18 polyclinics and approximately 1500 private medical facilities, staffed by general practitioners and nurses in the community. A patient first encounters these medical professionals, who may then refer them to other specialists or clinics for further treatment. The polyclinics, which fulfill almost 20 percent of the demand for primary medical care, and private medical clinics, provide primary medical treatment, preventive treatments and health education. Some of the services provided under Singapore's primary healthcare system include outpatient medical treatment, health screening, health education, immunization, follow-up medical care post discharge from hospital, diagnostics and pharmaceutical services.
Doctors at polyclinics may refer patients to hospitals if specialized treatment is required. Singapore's general hospitals are equipped with a 24-hour emergency department. There are also national specialty centers including those for cancer, neuroscience and dental care. The acute hospitals and specialty centers operate as private companies owned by the Singapore government, which allows them the autonomy and flexibility to address patients' needs in a more prompt manner. Since public hospitals receive yearly government subsidy, they are able to provide subsidized care to patients. These hospitals run in a similar manner to non-profit organizations. Singapore has also set up community hospitals where the elderly and convalescent sick can be treated.
Citizens can receive state-run dental care through the National Dental Center and in certain clinics and hospitals.
There are also intermediate and long term care (ILTC) facilities for patients who no longer need hospital treatment, but still require continued care. Such care is also provided to the elderly and those who require assistance with daily living. There are also home-based services for these groups of people, which take care of the health and social needs of the patient. Some of these services include palliative home care to terminally ill patients, and providing daily meals to the elderly who are unable to prepare meals for themselves.
Singapore's health services are based on western medical science. But since many ethnic communities also use traditional Chinese medicine for general health issues, the government is in the process of reviewing the standards of training and practice in this field. The interest in traditional Chinese medicine is also increasing in other parts of the world.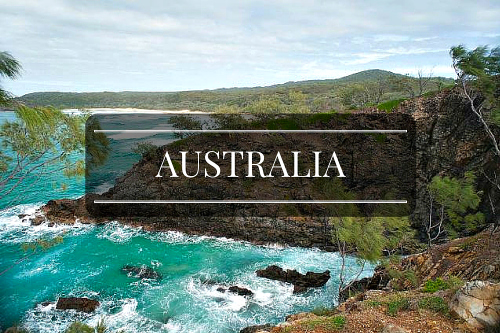 © freeaussiestock.com
Australia is known to maintain an excellent overall health record. The life expectancy of its population (over 81 years) is the 11th highest in the world. The government's Medicare scheme assists with medical costs and hospital care. Subsidized medicines are also available under the state-run program. Medicare is designed to ensure that all citizens receive free or subsidized medical and hospital care, while also having the choice of private healthcare. The following categories of people are eligible for Medicare:
– Australian citizens
– Those holding a permanent resident visa
– Those who have applied for a permanent resident visa and currently hold a valid visa with permission to work in the country, or those who hold a valid visa and have a parent, spouse or child as an Australian citizen.
Residents can also avail themselves of private health insurance to cover some of the costs of healthcare. Private health cover can be either hospital or general, which covers 'extra' services such as physiotherapy and dental services.
Medicare, in operation since 1984, provides residents with free medical services at public hospitals. The scheme is funded by a Medicare levy on taxpayers earning over a certain limit. Users receive benefits for various healthcare services such as doctor and specialist consultation charges, tests ordered by a doctor, optometric testing and most surgical treatments. Those with chronic conditions or additional medical care needs also receive rebates for visits to other health professionals such as physiotherapists, psychologists and dieticians that are registered with Medicare. The government sets certain 'schedule fees' for medical services, but doctors can also charge their own fees.
Hospitals in Australia are either public, and funded by the government; or private, some of which operate for profit. Doctors and specialists chosen by the hospital carry out treatments at public hospitals. There are no charges for medical treatment or after-care by the nominated doctor. Those with private health insurance can select the treating doctor at public or private hospitals. Medicare covers 75% of the schedule fee for medical services, while all or part of the balance is covered by the private health insurance.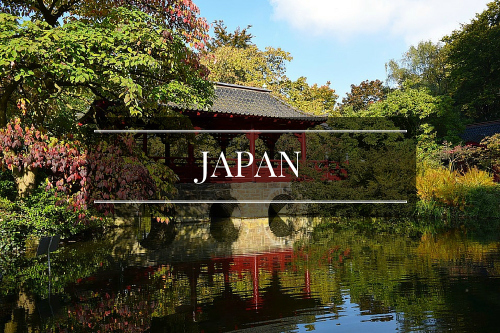 © Tama66 on pixabay
Healthcare in Japan is available for Japanese citizens as well as foreigners and expats. Healthcare is considered to be the responsibility of the government in Japan. It is funded through taxes and affordable fees. The law in Japan states that all residents must have health insurance coverage. Like in the US, in Japan too, most employees receive insurance as a benefit from their employer. Those who do not have insurance can join a state-run health coverage program. The government regulates all such schemes so that people get the same basic benefits for the same costs. No one can be denied insurance coverage. These schemes also do not take into consideration pre-existing illnesses. The hospitals in Japan are run by physicians and operate on a not-for-profit basis. Doctors can also run their own smaller clinics, but must abide to the set fees.
Japan does not have a 'family doctor' system, but there are several public and private hospitals and clinics located across the country. These are excellent facilities with modern equipment that adhere to international standards. Healthcare is the responsibility of both local and the national government. According to the state-run program, people are eligible to receive free screening tests for certain diseases, infectious disease control and prenatal care.
The Japanese government is steadily providing better quality healthcare for the growing number of expats in the country. One such measure is the appointing of English-speaking medical professionals in hospitals. Also, many doctors, surgeons and specialists working in Japan have obtained their qualifications overseas from countries like the US and UK.
The healthcare system in Japan has faced the problem of doctors over-prescribing, especially in case of minor ailments such as colds and fevers. The government has increased its efforts to stop this practice.
The government's universal healthcare program is made up of employees' health insurance and the National Health Insurance. Employees' Health Insurance covers those working in the local and national government, in medium to large companies and in private schools. The National Health Insurance applies to those residing in Japan for more than one year and not covered under Employees' Health Insurance.