According to a recent survey, three out of four expats do not buy health insurance cover before leaving home.
Most wait until they've arrived in their new country before sourcing healthcare provision, though 54% said they did it within two months and 17% said they'd arranged healthcare cover after they had experienced healthcare facilities in their new country.
More worryingly, the survey from AXA PPP also revealed that 5% of expats do not bother buying any health insurance cover whatsoever.With so many excellent expat healthcare providers available, sourcing quality healthcare coverage is a straightforward process.
Familiarise yourself
The first tip is to become familiar with the new country's healthcare coverage and what an expat may be eligible for.
For instance, does the country have state funded healthcare or is everything provided under health insurance coverage?
Some expats may be eligible for state funded healthcare provision, for example expats who are working in the UK can access many services.
Also, European Union citizens can use their European Health Insurance Card (EHIC) within the borders of the EU but this is not for all healthcare coverage and is aimed at emergency situations.
For expats heading to the US, their employer is required by law to cover their basic healthcare costs but many expats will opt to pay for extra health insurance coverage for peace of mind.
In addition, does the new country have a reciprocal healthcare agreement with the expat's home country? If so, there may not be a healthcare bill to pick up.
Finding the right policy
The next tip for sourcing quality expat healthcare insurance is to appreciate that there's no such thing as a 'one-size-fits-all' policy.
An expat's choice of health insurance policy will depend on their own requirements and circumstances; they may be looking for family coverage or simply for a one-person health cover plan.
They will almost certainly need to look at their age and their family's medical history, as well as their lifestyle, which all may have an impact on cost.
A young expat who is a non-smoker and without any history of chronic health problems will find cheaper health insurance coverage than an older expat. In addition, they may also be able to opt for a plan that covers them just for emergencies and accidents.
Expats heading overseas with their family would be wise not to settle on a basic offering since they will need to provide healthcare cover for their children and spouse so the coverage will need to be comprehensive.
Again, there are different levels of healthcare cover for families heading abroad and the expat will need to look carefully at their own current and future needs.
Pregnancy
Expats may need to provide cover for pregnancy or a newborn, and if they have children already then dental and specialised care needs may have to be catered for.
It's also important to understand that expats who think that by sourcing travel insurance will be enough may have to suffer an unexpected financial surprise should they not buy proper healthcare coverage.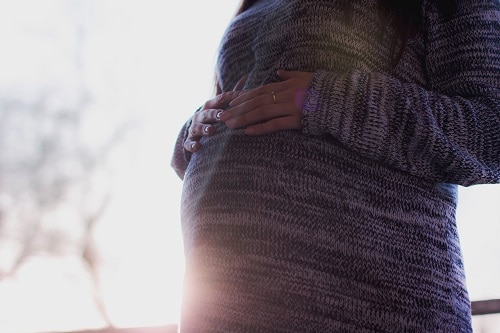 It is important to insure yourself if you move abroad while pregnant
© freestocks on Unsplash
Travel insurance is typically designed to cover emergency medical treatment only, as well as repatriation and costs for injury or sickness while overseas.
That's mainly as a tourist and not as someone who is living and working in the country.
Another tip is for expats to become familiar with the terms used by health insurance providers and understand that the premium is the amount that the expat must pay every month to keep their insurance valid – whether they make a claim under that policy or not.
Other terms include deductibles, or co-payments, which is the amount an expat pays for a medical procedure before claiming on their insurance and to save money; they could offer to pay more in deductibles for cheaper premiums.
Local provision
Another tip for expats is to look at the local provision of private health insurance.
It may be that the expat is simply be too busy to source healthcare coverage while at home before heading overseas and there may be some excellent local private health insurance providers in their new country.
Indeed, this may be the best health insurance option available since some healthcare plans are restricted to one particular country.
By opting to use a local healthcare plan, the expat will save money because it will probably be cheaper and they will be reassured that their coverage is guaranteed for their new country.
Another important tip for mobile expats and executives is the option of international health insurance.
For those expats who move between countries on a regular basis, they will need to seek an international health insurance plan that will provide the right level of health insurance for them.
The key to this plan is in its provision of international health insurance around the world so the expat can benefit from healthcare coverage whenever they are. This will provide peace of mind for many.
Also, when signing up to an international plan, the expat will no longer need to arrange health insurance for the specific country they are visiting or working in.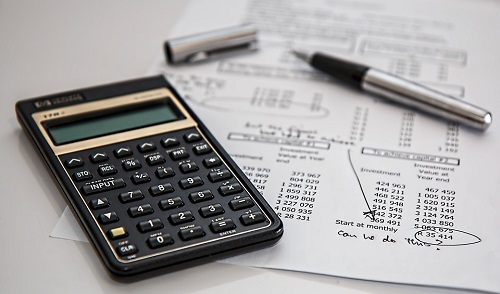 The process of getting insured can seem complicated, but it needn't be
© stevepb on Pixabay
Finally, the process for an expat to find quality health insurance coverage is not a difficult task, though with so many providers it is not a quick exercise either.
However, it's also possible to use an experienced health insurance broker who will understand how the market works and what the expat needs to find the best possible health insurance plan that will meet their needs.
To recap, our five tips to find expat healthcare insurance are:
• Tip 1: Become familiar with the new country's healthcare coverage
• Tip 2: Source a bespoke health insurance policy to meet specific need
• Tip 3: Understand the terms being used to avoid confusion
• Tip 4: Is a local health insurer going to be better and/or cheaper?
• Tip 5: Look at international coverage if working in several countries.
You can find out more about expat health insurance, and get quotes from our partners, here.