Coastal areas around the world are among the most popular holiday spots. Every year, thousands of American and British tourists spend a couple of months each year on the beach. In fact, over the last decade or so, many people from the US, UK, and Canada have settled down in popular seaside cities or towns in order to enjoy the sun, sand, water, and tropical climate all year long.Some of the best beach resorts in the world can be found in and around the Caribbean and South Pacific regions. However, while these make popular tourist spots, most expats don't seem to be very keen on moving to these places for a prolonged period of time.
Seven of the ten most visited countries of the world are located in Europe, and many European nations boast good infrastructure, security, healthcare, education, career opportunities, and standards of living. If you can find a European seaside city or town that you like, you can have access to all of this along with the beach, the sea, and warmer weather.
If you're dreaming of a relaxing seaside home, take a look at the options below.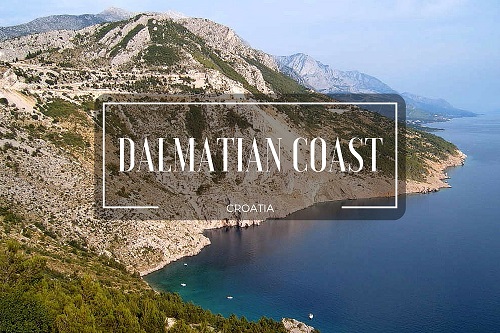 © Markus Bernet on Wikipedia
In spite of the fact that many Croatians are moving overseas for better career or educational prospects, foreigners from all over the world are realizing that Dalmatia is the place to be. This ancient strip of coast is located just across the sea from Italy at around the same latitude as Tuscany. It is one of the four historical regions of the country, along with Istria, Slavonia, and Croatia proper.
Some of the most popular sandy shores located in Dalmatia are Nin, Split, Brac Island, Hvar Island, and Lopud Island. However, there is a lot more to this city than the beaches and the shimmering waters of the Adriatic Sea. Dalmatia's marble streets and historic battlements from the 16th century are a tribute to its rich cultural heritage, and there is plenty to see and do in the area.
Residents of Dalmatia enjoy a mild Mediterranean climate almost all year round. The summers are warm, dry and sunny, making it perfect for you to visit the open air markets or go hiking through the countryside. The winters are mild but it can rain often, and some of the tourist facilities remain closed from November to March. Spring is definitely a lively time even though it brings a few sprinklings of rain.
The Dalmatian Coast isn't just an exciting place to visit; you can also purchase real estate for a great value. Foreigners can own private homes and land in this country. However, obtaining a building permit is very difficult, and you should therefore research this option thoroughly before investing in land.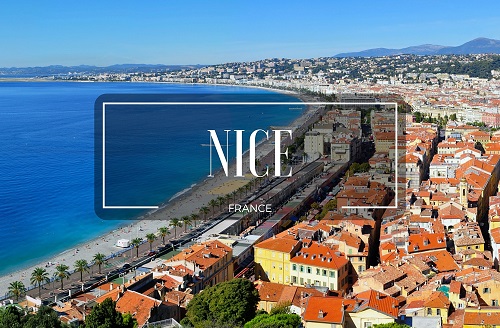 © Tobi 87 on Wikipedia
The capital of the French Riviera has become one of the most elite destinations for seaside lovers from around the world. Nice strikes a perfect balance of old-world decadence and modern urban energy. Unemployment rates are fairly low and the economy is stable. A majority of expats moving to this city are seniors or middle-aged, yet this metropolitan area is far from the quiet town outsiders think it will be. What makes Nice great is that it continues to become even more cosmopolitan in terms of shopping and nightlife every year. While the infrastructure is excellent, however, educational options are limited.
The coast stretches for about 10 kilometers along the Bay of Angels (Baie des Anges) right from the airport on the western edge to Mont Boron on the East. You will find numerous public and private beaches all over the place. Visit www.riviera-beaches.com/Nice/ for more information on each beach. Fortunately, the ocean is barely 15 minutes away from the heart of the city; alternately, the mountains are also just a short bus ride away.
The climate in Nice is warm and dry. The summer temperatures range from 60ᵒ F (16ᵒ C) to 80ᵒ F (27ᵒ C). Winters are sunny too, but can be a lot cooler as the temperature moves between 50ᵒ F (10ᵒ C) to 60ᵒ F (16ᵒ C) during the day and 40ᵒ F (4ᵒ C) to 50ᵒ F (10ᵒ C) at night. People often experience rains during the winters but the showers tend to clear up quickly.
One of the downsides of moving to Nice is the challenge of finding affordable accommodation, as the capital caters more to tourists than to people interested in a long term living arrangement. Properties in the city center are very expensive because of their proximity to the waterfront as well as other hotspots. Suburban neighborhoods like Fabron and Cimiez are a bit further away from the main city but offer good quality housing at affordable rates.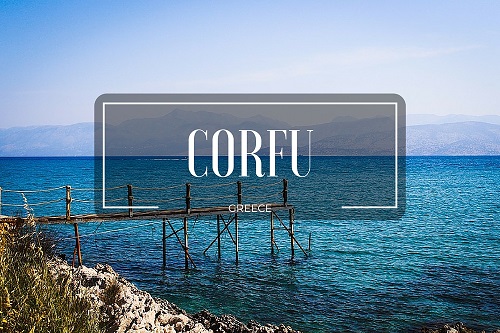 Located on the Ionian Sea, off Greece's northwest coast, the island of Corfu is characterized by a resort-studded shoreline and rugged mountains. Its rich culture is testimony to the years spent under Italian, French and British rules. The island usually features in most tourism brochures for Greece, because of its beauty. Corfu is perfect as a retirement destination for seaside lovers. Many foreigners move to this small island to open up a bar or similar business but give up on their dreams and return home after a couple of years.
Some of the most popular beaches frequented by locals, tourists and expats are Marathia/ Agia Varvara, Gardenos, Longas & Issos. Moreover, Corfu's history is filled with battles and conquests; you will find castles at several places across the island. There is plenty to see and do for everyone; you can easily keep yourself occupied during your stay. However, do bear in mind that Corfu is more like a small town, without the attractions or amenities of a big city.
The residents of Corfu usually experience a warm, Mediterranean climate throughout the year, with ample sunshine and limited rainfall. July is the hottest month and the temperature could go as high as 80ᵒ F (27ᵒ C) while January is the coolest, with an average temperature of 50ᵒ F (10ᵒ C).
Renting accommodation across Greece is relatively easy for expats now, as long as they are willing to sign a 1-year contract. Prices vary enormously, depending on the area you choose as well as the duration of the lease. On the other hand, be prepared for a lot of red-tape, paperwork and stress if you are planning to build your own house on the island.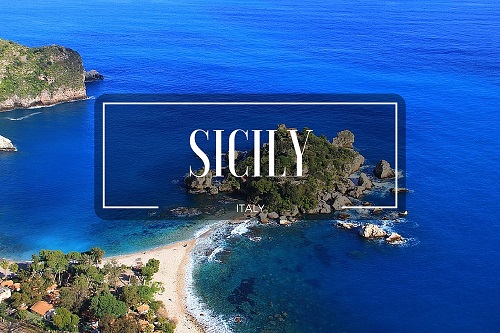 The largest island in the Mediterranean Sea, Sicily constitutes an autonomous region of Italy. It is one of the most popular tourist and expat destinations because of its diverse landscape and natural beauty. In terms of economy, this island has seen regular growth over the last few years. In terms of GDP, Sicily is the 8th richest region in the country. The locals usually take up jobs in sectors like agriculture, farming, fishing, manufacturing, construction, finance and real estate. At the same time, the tourism and hospitality industries are also doing fairly well. However, getting a job as an expat may be quite challenging, and this is likely to involve a lot of paperwork.
While Sicily is known around the world for its coastline, some of the most popular places for tourists and expats are Acireale, Lampedusa, the Aeolian Islands and the Aegadian Islands. This region is also home to Mount Etna, Europe's tallest active volcano. People's fascination with the island continues to grow because of its treasured archaeological sites like Selinunte, the Valley of Temples and Necropolis of Pantalica. At the same time, Sicily has a rich culture, especially in terms of architecture, arts, literature, music and cuisine.
The residents of the island enjoy a typical Mediterranean climate with hot, dry summers and mild but wet winters. During the summer months, the temperatures average 72ᵒ F (22ᵒ C) but can go as high as 111ᵒ F (44ᵒ C) in August. In January, usually the coldest month of the year, the temperature can go down to 48ᵒ F (9ᵒ C).
Renting accommodation on a long term basis can be a bit of a challenge across the island. In the last decade, many foreigners have bought holiday homes in Sicily.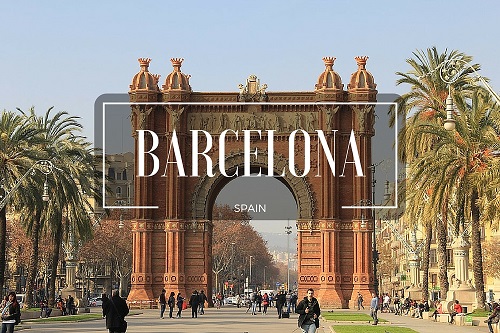 Barcelona, the capital city of Catalonia, is the second most populous municipality in Spain. It has a population of 1.6 million in the city but its urban area, which extends beyond the administrative limits, is home to more than 4.5 million people. Barcelona is one of the leading players worldwide in terms of tourism, trade fairs, education, entertainment, media, science and fashion. Until 2012, it had the highest employment and GDP per capita rates in Spain. However, since it was hit by recession, business has been a little harder.
The most popular seaside areas frequented by foreigners and locals are Barceloneta Beach, Bogatell Beach, Nova Icaria, Nova Mar Bella and Castelldefels. Apart from its beautiful beaches, Barcelona is also known for its active nightlife. Moreover, Catalonia's cosmopolitan capital is defined by its quirky architecture, unusual art, imaginative cuisine and vibrant street life. The city is also home to Barcelona FC, one of the most well-known soccer teams in the world.
The people of Barcelona enjoy a delightful Mediterranean climate all year long, as it rarely gets extremely hot or cold. July and August are the hottest months of the year and the weather can get quite humid during this time. During the winter months, from December to February, the temperatures drop down to 50ᵒ F (10ᵒ C) in the daytime and 41ᵒ F (5ᵒ C) at night.
Finding affordable accommodation on a long-term basis is an ongoing challenge faced by most expats, since homeowners prefer renting their houses to tourists for a few weeks at the most. However, some landlords look for tenants that are interested in a 1-year rental contract.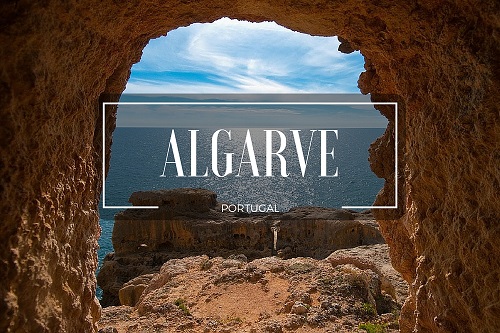 Every year, thousands of people from across the globe fly to Portugal's southernmost region to enjoy its award-winning beaches, warm sunshine and unique cuisine. With its picturesque landscape, Algarve has become an ideal destination for expat pensioners. Since career opportunities are limited (especially if you don't speak the language), it is important to have a steady source of income before contemplating a move to this area.
There is always a range of events going on in Algarve, keeping the residents occupied all year round. You will find a lot to do apart from spending your day at a high-quality beach.
Algarve boasts a Mediterranean climate, with an average 3,000 hours of sunshine per year, making it one of Europe's sunniest places. During the summer months (June to September), you can see up to 12 hours of sun with no rain at all.
Real estate in Portugal is severely undervalued, making it very easy for Europeans to purchase property. You can also rent a house at an affordable price for a long period.
The seaside areas listed above are just a few of the most popular places to settle down in for expats. There are many other equally interesting and picturesque oceanfront towns and cities in Europe, some of which include Corsica (France), Brittany (France), Cote d'Azur (France), Sardinia (Italy), Amalfi Coast (Italy), Naples and Campagna (Italy), Tuscany (Italy), Puglia (Italy), Ibiza (Spain), Menorca (Spain), Galicia (Spain), Andalusia (Spain), Alentejo (Portugal), Vis (Croatia), Rhodes (Greece), Kefalonia (Greece), Skiathos (Greece), Cyclades (Greece), Antalya (Turkey), Izmir (Turkey) and Lycia (Turkey), to name just a few.