A religiously diverse city is any city whose population is composed of people of many different religions; the more religions, the better. Religious diversity would also mean cultural diversity, since religious communities bring with them varied lifestyles, food habits, and traditions. In the 21st century, most of the world's major cities are fairly diverse; however, some of course stand out.Comparing religious diversity may present many challenges, starting with what we perceive as "diversity". Social scientists have considered diversity in a variety of ways, including the degree to which a society is split into distinct groups; minority group size (in share or absolute number); minority group influence (the degree to which multiple groups are visible and influential in civil society); and group dominance (the degree to which one or more groups dominate society). All of this is helpful in the study of religious diversity in any given region.
In addition, while religious diversity is often seen as an indicator of cultural harmony, it could also have shades of conflict and exclusion. Even the most culturally diverse cities would have pockets where nearly all the residents follow the same faith (e.g. Southall in London has the most Sikh residents and Wembley records a dense population of Gujarati inhabitants), and many religiously diverse cities around the world see frequent clashes between communities.
However, here we take a relatively straightforward approach to religious diversity. We simply look at the percentage of each city's population that belongs to eight of the major religious groups.
Every religion has internal sects and divisions, and while those can be very significant, for the sake of comparing across cities and religions, we simply categorize people into one of eight groups: Christian, Muslim, Hindu, Buddhist, Jewish, folk religion, other religion, and unaffiliated. The last category means that non-religious people would count toward a country's religious diversity score.
Interestingly, the three most religiously diverse regions are in East Asia: Singapore, Taiwan, and Vietnam. In addition, globally speaking, the most religiously diverse nations are clustered in two main regions: East Asia and West Africa.
Let's look at some of the most religiously diverse cities across the world.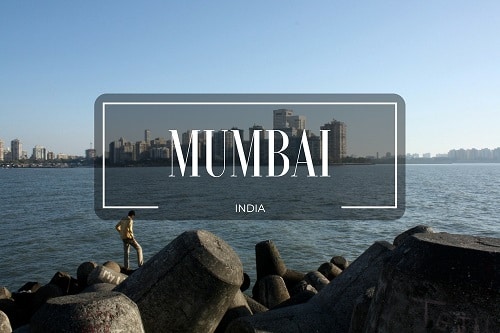 © dms_303 on Flickr
Mumbai is a city of many faiths, and since the city's cultural diversity is vast, religious beliefs and secularism go hand in hand. It is amazing how the different communities blend so beautifully to display a tapestry of humans from different faiths. The fast-paced city will always make some time for its religious practices, and churches, temples, mosques, and gurudwaras are common sights in this city, often in close proximity to each other.
Certain parts of the city also tend to be largely inhabited by residents of a particular faith e.g. Bandra is often identified with its large Christian population, while Dadar has a large population of Hindu residents. The Sikhs make up the majority of residents found in Chembur, and similarly, the Bhendi Bazaar area is known for its Muslim population. These areas also tend to be popular for their unique street foods that are part of the culture and cuisine of their residents.
Mumbai's rich, diverse culture is no surprise, as the country itself is the birthplace of four major religions: Hinduism, Buddhism, Jainism, and Sikhism. The religious groups in Mumbai (approximate numbers) are Hindus (65.99%), Muslims (20.65%), Buddhists (4.85%), Jains (4.10%), Christians (3.27%), and Sikhs (0.58%).
Each month brings with it at least one public holiday for a religious festival from one of the various groups. Major festivals include Diwali, Holi, and Ganesh Chaturti for Hindus; Eid and Muharram for Muslims; and Good Friday, Easter, and Christmas for Christians.
Mumbai as a city displays immense religious tolerance, yet it has seen its share of religious conflicts. For example, in the early 1990s, widespread communal riots took place between the Hindus and Muslims. However, in spite of this, there were plenty of instances of the two communities supporting and protecting each other during the same period.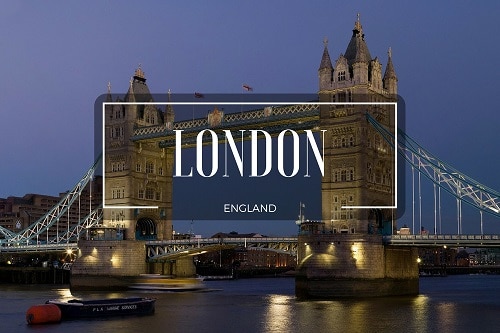 © Trodel on Flickr
London is the largest city in the UK, and truly displays great religious and cultural diversity. The city hosts more religious groups than any other city globally. Christianity, Judaism, Islam, Buddhism, Sikhism, and Hinduism are the major belief systems, but there are many more from the diverse ethnic groups that live here.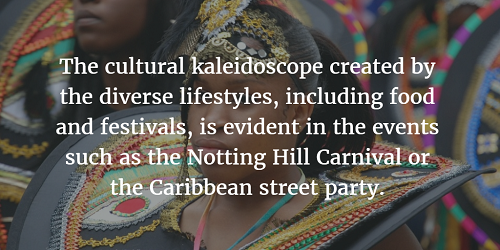 While English is the official language in London, the streets are abuzz with languages from around the world. More than 200 languages are spoken in London, and around one third of the inhabitants are of foreign origin. While the residents have comfortably adapted themselves to the prevalent western culture here, they still continue to follow their religious beliefs, adding to the cultural diversity and harmony. The BAPS Shree Swaminarayanan Hindu Mandir in London is the largest Hindu temple in the world outside of India, and it's a common sight to see a turbaned Sikh, a Muslim woman with a headscarf, or a Jewish man with a skull cap on the city's streets. The cultural kaleidoscope created by their diverse life styles, including their food and festivals, is evident in the events such as the Notting Hill Carnival or the Caribbean street party. London hosts a variety of fairly large religious celebrations, such as Diwali, Hanukkah, and the birth and martyrdom celebrations for Guru Nanak.
London has a Muslim population of about 603,000, which has been growing each year. There are over 53,000 Buddhists in the city, and over 58% of London residents say they are Christian. More than 29,000 Hindus reside in London (that's over half the Hindu population of Britain), and there are more than 149,000 Jews and around 104,000 Sikhs (making up about one third of the total UK Sikh population).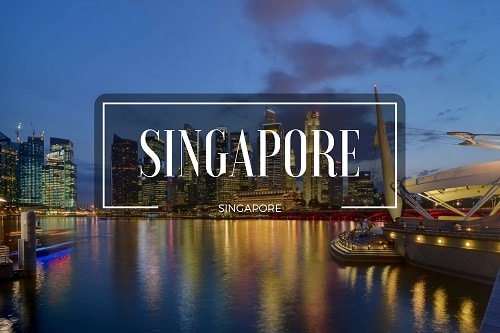 © Nicolas Lannuzel on Wikipedia
Singapore is known as one of the most religiously diverse cities worldwide, which many people find surprising, considering its small size. Singapore today is home to many second- and third-generation immigrants representing various faiths such as Buddhism, Islam, Hinduism, and Christianity. It is a cosmopolitan city where the inhabitants live harmoniously and interaction amongst people from different faiths is common.
Singapore takes great pride in the various religions and cultures that affably co-exist within it. Buddhism (33.1%) is the most adhered-to religion here, and the other major religious groups are made up of Christians (18.8%), non-affiliated (18.4%), Muslims (14.0%), and Hindus (5%). The city also boasts of four official languages: Malay, Mandarin, English, and Tamil.
The government recognizes each major religion's official holy days in the country: for example, Hari Raya Haji and Hari Raya Puasa for Muslims, Christmas and Good Friday for Christians, Deepavali for Hindus, and Vesak Day for Buddhists. Most Singaporeans celebrate the major festivals in accordance with their respective religions or traditions, but there is plenty of participation across communities. The variety of religions in this city is a wonderful representation of the diversity of races that have settled here over time. The Chinese residents are mostly followers of Buddhism, Taoism, and Christianity, or are atheist, while the Malays are mostly Muslims and the Indians are mostly Hindus, Sikhs, or Muslims.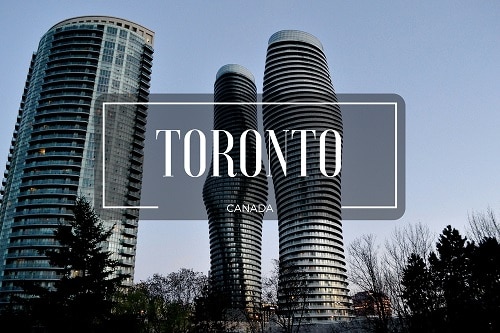 © nkarim on Flickr
Toronto is the most populous city in Canada, and it is also considered one of the most cosmopolitan cities globally.
Almost 200 different ethnic groups are residents of Toronto. While English is widely spoken, there are over 140 other languages commonly in use. Even the emergency services number 911 answers calls in more than 150 languages. Chinese and Italian are the second and third most commonly used languages, especially in workplaces. Immigrants from various religious backgrounds add to the city's vast cultural spectrum. Approximately 50% of Toronto's population is made up of people of foreign-born origin.
Christianity is the largest adhered-to religion here at 54.1%, followed by Islam (8.2%), Hinduism (5.6%), Judaism (3.8%), Buddhism (2.7%), and Sikhism (0.8%). Residents with no religious affiliations add up to 24.2% of the city's inhabitants.
These are some of the popular religious festivals celebrated in Toronto by the city's various communities:
Hindus – Holi, Diwali and Ganesh Puja
Sikhs – Guru Nanak and Guru Gobind Singh birth and martyrdom celebrations and the Khalsa
Jews – Purim, Pesach, Shavuot, Rosh Hashanah, Yom Kippur, Chanukah or Hanukkah and Sukkot
Muslims – Id al-Adha and Muharram
Buddhist – The Japanese-born Buddhists celebrate the festivals of Wesak or Hanamatsuri, Bodhi day, Parinirvana, and O-Bon. Two major festivals that the Southeast Asian Buddhist communities observe are Vaisakha and Vas.
Christians – Christian traditional festivals follow two calendars. The Orthodox Church and the Eastern Rite Catholic Church follow the Julian calendar that runs about 13 days behind the Gregorian calendar. Christmas, Easter and Ascension Day are some of the festivals largely celebrated by Christians. Thanksgiving has now become a secular holiday.
While these festivals are celebrated by many residents of the city, they are not granted public holidays. Only Christmas and New Year's Day are marked as public holidays.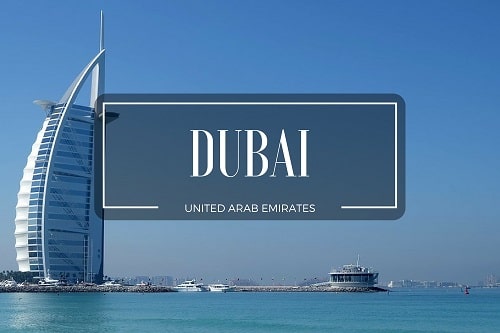 © leovalente on Pixabay
Dubai will be an exception to the rule, as the locals here are Muslims. However, the majority of the population is made up of expatriates, and they represent a diverse mix of religious and ethnic communities. The city allows everyone to follow their own faith, and the different religious communities all live in harmony.
Mosques may be the only religious structures that dominate the city; however, other religions do have their fair share of places of worship, although they may not be as prominent. Residents are allowed to practise their religion both within and outside the home. Non- Islamic groups are allowed to own places of worship where they can practise their faith freely, and are supported when they request for a grant and permission to build a compound. Churches, temples, and gurudwaras are marked around the city.
Non-Islamic religious groups are allowed to announce publicly any religious functions or gatherings, and to distribute religious literature. However, outright coercing or influencing others to join abandon their faith would be considered as offensive behavior, and could lead to jail and deportation.
Nonetheless, this city is a gem in terms of religious diversity, because the expatriate population, with its various religions, far outnumbers the local Muslim population. Only about 15% of the city's residents are UAE nationals. The UAE nationals, along with the Iranian, Bangladeshi, and Pakistani Muslims make Islam the most followed religion in the city. There are over 100,000 British and American expatriates in Dubai, and about 3% of the population is Filipino, thus making Christianity the second most followed religion after Islam. Due to a sizeable population (51%) being Indians, Hinduism is the 3rd largest observed religion here. The city also has large numbers of Sikh, Baha'i, Buddhist, and other religious communities as its residents.
Racism and Islamic extremism are dealt with severely, and any religious leaders caught promoting religious hatred are typically jailed or deported.
Arabic is the official language, and English is the second most spoken language. Due to the large number of immigrants in the city, other languages spoken are Hindi, Urdu, Persian, Malayalam, Bengali, Tamil, Tagalog, and Chinese, to name a few.
The city is decorated beautifully during Eid celebrations, and the bedecked malls announce the arrival of the Christmas season too. Diwali and Navratri are also celebrated on a large scale, and there are designated grounds on which the communities can conduct their annual festivities.
© Unsplash on Pixabay
New York is one of the most cosmopolitan cities on our planet. It is probably the only city in the world where one can find a Kosher Indian Vegetarian restaurant operated by Hindus and a halal Chinese restaurant operated by Buddhists. The religious and ethnic diversity of the five boroughs in the city is a rich tapestry of communal harmony. Hindu temples, Jain temples, Jewish synagogues, Muslim mosques, Sikh gurudwaras, and a variety of Christian churches are all located in close proximity, and in most instances within walking distance of each other, with little to no conflict or tension between them.
In particular, the Flushing neighborhood in the New York City is home to more than 200 places of worship compacted within just 6.5 kilometers. The Singh Sabha Sikh Gurdwara, the Boon Church of Oversea Chinese Mission, the Hindu temple Shree Swami Narayan Mandir, and the Kissena Jewish Centre are all neighboring structures on the same block here. Flushing residents also claim it to be the birthplace of "Religious Freedom in America". This proud neighborhood boasts 151 Christian churches, 30 Buddhist temples, seven Hindu temples, six Jewish temples, four Muslim mosques, two Sikh gurdwaras, and two Taoist temples. English is the official language, but over 800 languages are spoken here.
New York City has the highest number of Indian-Americans, Pakistani-Americans, Bangladeshi-Americans, and Chinese-Americans, and these figures are growing each year. These nationalities largely also represent religious groups: i.e. Indians – Hindus or Sikhs; Pakistanis or Bangladeshis – Muslims; Chinese – mostly Buddhists, Taoists, or no religion. This adds to the religious diversity each year, and the city continues to prosper as a fine model of religious pluralism.
74% of the population of New York is made up of Christians, 17% non-religious, 1% Jewish, 6% Islamic, Buddhist 1%, and 1% other religions.