Europe has always been one of the most popular expat destinations. Many of its countries are known for their high-quality lifestyle, rich history, diverse culture, colorful cities, modern infrastructure, and scenic countryside. This is why professionals, students and retirees from around the world are attracted to this continent.
However, don't pack your bag and get ready to hop on to a jet plane at the first chance to move to Europe. Life on this continent isn't a bed of roses for all outsiders.Contrary to what many people believe, certain cities are known for their unpleasant living conditions such as unstable economy, poor weather, unfriendly people, high crime rates, intrusive regulations and limited healthcare, to name a few.
Here are some of the cities expats have said are the worst to live in.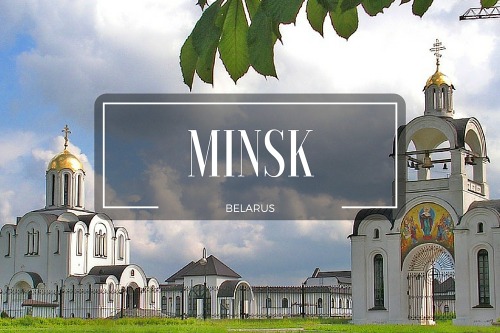 According to the analytics firm Mercer, Minsk was ranked as the worst city to live in by foreigners. This city has the reputation of being governed by Europe's last dictator, Alexander Lukashenko, who ruled the country with an iron fist for over 20 years, crushing opposition marches and jailing opponents. While the government boasts of very low unemployment rates and a free healthcare system, independent reports from the country state that Belarus' social services have only been deteriorating since the Soviet times. Mercer's survey also shows that expats in Minsk are worse off compared to any other city in Europe, since it scored very poorly in several criteria.
One of the main complaints by expats is that fresh fruit, vegetables, meat and fish are hard to find. Imported food items generally come at a very high cost and are often stale.
Another point that foreigners are unhappy about is the infrastructure, as there are virtually no provisions for affordable high-quality housing facilities. Public transport has a long way to go before it can be on par with some of the other developed European cities.
Healthcare in the country is free, but emergency services provided by both public and private hospitals are very limited and specialized care is rare.
In terms of recreational facilities, there is not a lot to do compared to more vibrant cities. However, there are several bars, clubs and casinos. For children, there are a couple of parks to play in during the day time.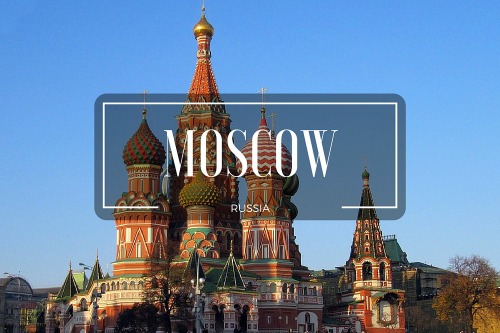 It is always important for people to learn as much as they can about a place before deciding to move and this is especially true for Russia. This interesting yet challenging destination offers a wide variety of experiences but not all of them are pleasant. Many outsiders experience a major culture shock when they first relocate to this country.
Moscow, Russia's capital and the main hub for a majority of the expat population, usually features in the list of the most expensive places in the world. In spite of its high cost of living, it is rather underdeveloped. You could enjoy a lavish lifestyle that is on par with any major international European city as long as you are prepared to pay for the privilege. Otherwise, don't be surprised if you find yourself lacking in basic necessities. For example, public education and healthcare are definitely considered substandard, even by the local population. There are several private facilities in the capital but they come at an extremely high price.
Bribery and corruption continue to remain a concern not just in Moscow, but all across the country. Even the officials that claim to abhor this practice will expect gifts in return for getting any work done. Fortunately, the "envelope under the table" is rare, but when you conduct any business be prepared to buy vodka, brandy, whiskey, wine or chocolates for the people you have to deal with.
Communication will be a problem if you don't know the local language. Make it a point to gain some fluency in basic Russian and learn to read Cyrillic even before you get there. English is widely understood by most of the younger people but rarely spoken. If you are moving to Moscow for professional purposes, make sure that all your official documents have been translated by an expert.
The weather in Russia is harsh to the point of extreme with long, frigid winters, lasting from the beginning of November until the end of March. During this time, the temperatures could drop to less than -10ᵒ C (14ᵒ F).
Many foreigners living in Moscow claim to feel almost invisible as people on the streets often tend to look right through them. Of course, this doesn't mean that Russians are unfriendly. The locals just have the tendency to wear a mask in public with strangers and are very different in their private lives. Once they get to know someone, Russians can be warm even to outsiders.
High crime rates and incidents of violence as well as racism and discrimination based on sexual preferences are other factors that make Moscow one of the most unpleasant cities to live in across Europe.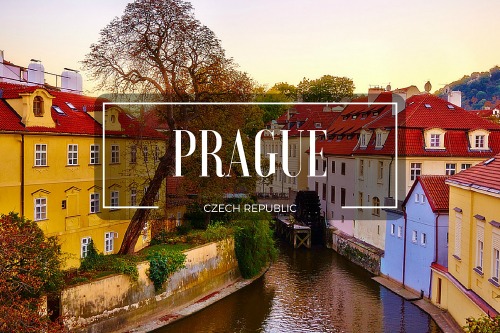 © Moyan_Brenn on Flickr
With a population of more than 1.2 million, Prague is the capital and largest city of the Czech Republic. After the dissolution of Czechoslovakia in 1993, it became a fairly popular destination for expats, because of factors like its lifestyle, culture, rich history and beauty. However, life in this European city is far from a bed of roses. Moving to Prague can be enjoyable but lonely at the same time.
One of the most negative aspects of living in Prague is the bureaucracy; dealing with the government is bound to be an unpleasant experience especially if you don't speak Czech. All immigration formalities in Czech Republic are handled by the Ministry of Interior. There is a lot of paperwork involved in moving to Prague for employment and that's why you have to report to the Foreign Police on arrival. Ironically, most of the officials don't speak English and you will therefore need a translator. The queues are usually long and you should be prepared to submit all the documents you already presented to the Ministry while applying for your paperwork. This process is time-consuming and inconvenient.
The legacy of communism has affected several aspects of life in this European city. The lack of good customer service in most establishments causes a bit of a culture shock to most outsiders. Several businesses take all day to complete relatively simple tasks that should take no more than an hour or so. People working in customer service jobs in almost all the industries don't do anything to create a pleasant experience for their clients. This attitude is also evident in poor quality food products at supermarkets, unavailability of good medical caregivers and reckless taxi drivers. The locals however, accept this as a norm and rarely complain about it.
Czechs are regarded as nice but very standoffish by others because they are quite reserved with strangers. Many outsiders even go as far as saying that some of the locals are gruff to the point of being rude. Others describe them as glum, unsmiling people. However, this doesn't mean that they are impolite. Once they get to know you, they can be fairly warm and friendly in an understated way.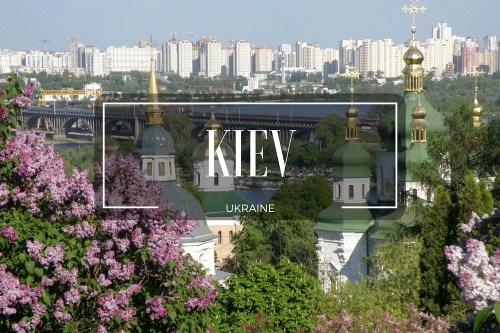 © I, Levchuk Volodymyr (UAWeBeR) on Wikipedia
Europe's second largest nation, which spent a major part of the last century hidden behind the iron curtain, is now emerging as a popular expat destination. Unfortunately, the whole country, including Kiev the capital, is still recovering from decades of Stalinist rule as well as post-independence social and economic issues. Ukraine is undoubtedly a country of extremes, where heavy industrial areas are interspersed with natural beauty. Newcomers describe Kiev as a respectful and warm place, in spite of its superficial brusqueness.
A residual soviet-era fondness for bureaucracy makes it a rather challenging place to live in. Corruption is rife as most politicians and government officials remain under the influence of oligarch. You may have to throw names of people you know or pay a small fee in order to get any work done. Shady businesses and scams often operate openly, with no apparent repercussions. The police too are known to stop foreigners for the smallest reasons and ask for a "small gift".
The crime rate in Kiev is rather high, mainly because law enforcement agencies are affected by corruption. In some instances, racist attacks have also been carried out against outsiders of Asian and African descent.
Since the annexation of Crimea in 2014, tension has remained high across the whole country including Kiev. Many foreign governments have asked their citizens to either leave or maintain a low profile. Foreigners are strongly advised to avoid participating in or supporting any protests.
While the cost of living in Ukraine is on par with the rest of Europe, the price of clothing and electronics can make a significant dent in your pocket. Foreigners often shop for these items in other countries and bring them into Kiev.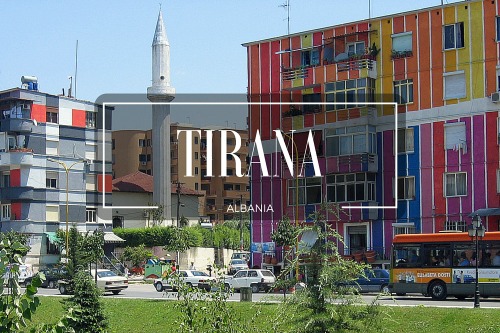 © Albinfo on Wikipedia
Since this nation emerged from isolationist seclusion sometime around the early 1900s, the Republic of Albania has transformed a great deal. Nevertheless, its capital city Tirana continues to remain a mystery to most outsiders. Unfortunately, the struggle from communism to democracy isn't the only reason most expats are apprehensive about moving to this city.
Expats living in Tirana claim that the city is still struggling to recover from the legacy of its Soviet days. In spite of the fact that there have been positive signs of growth, Albania is one of the poorest and most underdeveloped nations in the continent. The residents have very low purchasing power as compared to other European countries.
Recent free-market reforms have opened up Tirana to foreign investments. However, because of high corruption and poor infrastructure the response from global organizations has been relatively low.
Unemployment rates in the country have been consistently high and many Albanians seek job opportunities in Greece, Germany or Italy. It is therefore important that you only consider moving to Tirana after receiving a good offer. You may find yourself unemployed for a long period of time if you try looking for a job after arriving in the country.
The government has made some effort to improve healthcare in Albania but this sector is still majorly underfunded and underdeveloped. Expats usually have to travel to neighboring countries for proper medical treatment.
Other factors that make living in Tirana difficult for expats include high corruption, low standards of education, and costly real estate.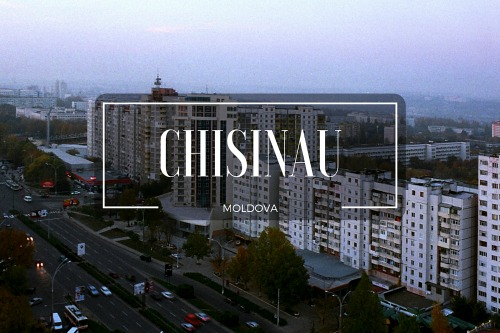 © Kalatorul on Wikipedia
This small landlocked country situated in Eastern Europe isn't likely to be anyone's first choice for relocating overseas. The few expats living in Moldova are settled in the capital, Chisinau. Most of them are employed by NGOs, embassies and international companies for a specific duration of time.
Moldova is the poorest country in Europe and the poverty is very evident in the rural areas. While expats with well-paying jobs can afford a relatively lavish lifestyle, the locals struggle to make ends meet.
Healthcare standards in Chisinau are very low compared to North America and other European nations. It is best to have a fully comprehensive private health insurance policy that will cover you for treatment elsewhere in Europe.
Chisinau has only one international school, which is very expensive. The mode of education in private and public schools is Russian or Romanian. Moldova therefore isn't the best place to raise children.
Of course, there are foreigners who have settled down in the cities mentioned above and are leading a happy life. It doesn't necessarily follow that all expats will be unhappy living in these places. It is best for you to get in touch with other foreigners settled in the city you are planning to move to through online expat forums to know more about it before making any kind of decision.