Glistening shores with warm sand to walk on, cities filled to the brim with culture you watch on travel programmes, new languages to learn, exciting food to eat, winding alleyways holding mysterious adventures, and spacious property you'd only ever dreamed of…If you're looking at investing in a new home abroad, there are a few things you should know about the process. What's more, we're going to be discussing the best places to buy and what your money will get you and where.
Cheapest Places to Invest
Some of the most undervalued properties in 2016 were based in southern and eastern Europe such as Italy, Portugal and Spain, according to the Organisation for Economic Co-Corporation and Development (OECD). It's expected that a lot of expats wanting to get the most for their hard-earned cash will head to these locations and buy the type of home they've always imagined owning. However, one of the most popular destinations for UK expats is France, where a new lifestyle full of pastries, high fashion, art and museums awaits.
What Determines House Prices?
Location is certainly important when it comes to property prices, but the level of supply and demand is perhaps one of the most vital factors. Countries like Britain and Sweden both have housing shortages, meaning that if you're looking at purchasing in either nation you're likely to part with more cash than you'd like.
Meanwhile, destinations that have an oversupply of properties are likely to remain undervalued. For instance, the OECD estimates that property in Spain remains undervalued by around 26% – purchasing a lavish six-bedroom villa complete with en suites and pool has never been so appealing!
Which Country Would Best Suit You?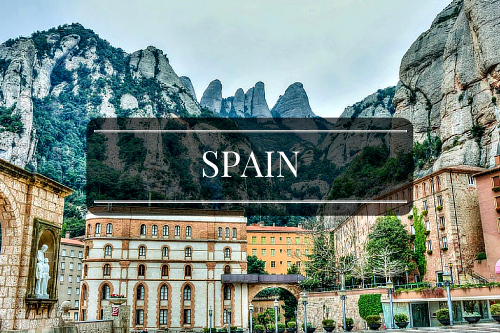 © Mariamichelle on pixabay
Moving to Spain could see you soaking up the sun and relaxing with a Mediterranean lifestyle. Your new home could be a hillside villa set in the country, a relaxed apartment in a bustling city, or a villa in a coastal resort complete with a swimming pool. There are endless options for different types of properties and being so undervalued you're sure to get more for your money. If you'd looked at buying property in Spain in 2008 you'd have paid around €2,100 per square metre – fast-forward to today and you'll be able to line your pockets with a little extra cash, paying only €1,500.
There's been a notable increase in expats relocating to Spanish islands such as the Canary Islands, Tenerife and Lanzarote. So if you fancy laid-back island life, you may want to look at property in these regions.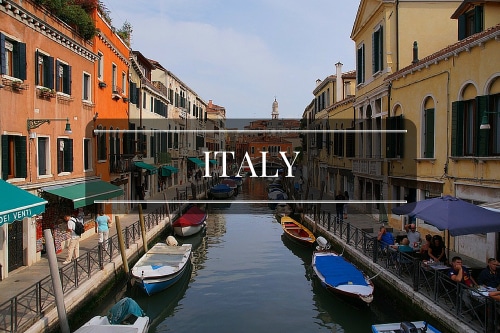 © EdiHoch on pixabay
If the thought of gelato and freshly made pizzas isn't enough to lure you to Italy, we've got a few other pros we'd like to point out. There are plenty of historical landmarks and gorgeous sites for you to take in, such as the Colosseum or Saint Mark's Square, so you'll never get bored. Italy is fit to bursting with cultural and historical heritage and it's a truly incredible place to be based. If you'd like a more active lifestyle, Italy could be another great choice as there's so much to take in – you can spend hours walking and not even notice! There are property types to suit lots of budgets too, from sea-view apartments to townhouses and rural hideaways with land.
Italy's house prices have fallen in the last eight years, much to the dismay of property owners, and the Italian housing price index (HPI) is currently at a record low. Some of the most expensive properties are based in Venice, Rome, Bolzano and Florence and will cost you around €3,500 per square metre, but there are cheaper locations out there and second-hand properties which can be bought for around €1,973 per square metre.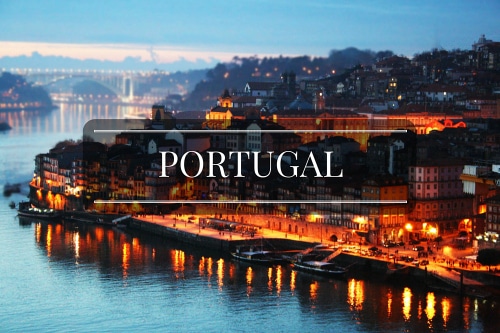 © Rul Bittencourt on Flickr
Warm summers, delicious wine, stretching white beaches and friendly locals make Portugal one of the most popular expat destinations. Since 2014 house prices in Portugal have been on the rise, and making a swift recovery at that. The nation spent over three years in depression, but the economy is now registering growth and house prices will naturally rise. So whether you buy a Portuguese quinta (also known as a farm or sometimes vineyard) with land and countryside stretching out beyond your eye line, a large villa with a pool and plenty of space for family to visit, a single story villa with a little garden, or a simple apartment in a town, you'll have plenty of choice for a good price.
In Lisbon you'll find asking prices for property works out at around €1,266 per square metre and it's worth noting that Barcelos, Amadora, Vila Franca de Xira, Porto, Odivelas, Maia and Cascais are locations where property value is rapidly on the rise. If you're looking for a cheaper purchase it might be worth checking Santa Maria de Feira and Gondomar.
If you're buying a large property which may seem like a bargain, it's worth bearing in mind that you'll need to pay extra to heat your home in the winter and be able to keep on top of repairs and maintenance. If you buy a property with a large expanse of land, you'll need to maintain it yourself or hire people to keep it in shape.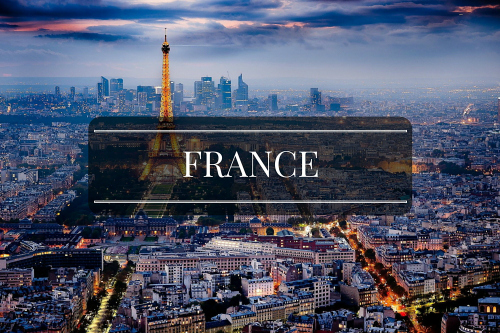 © Gezi Rebheri on Wikipedia
France has always been a popular destination for many expats, offering shorter working weeks and more holiday days every year, chateaus and historical sites to visit, and plenty of choice to holiday within the nation, whether you want to ski or soak up rays on a gorgeous beach.
Unfortunately, French property prices are increasing somewhat, so you're likely to need a bigger budget or be prepared to get a little less for your money. But if you've always dreamed of a place on the south coast or a vineyard to call your own, there really is no compromise with location. Buying in Paris will set you back the most, with property prices rising up to over €4,000 per square metre. Bordeaux is another expensive city to buy in, as are Nice and Lyon where average property prices are sitting around €3600 per square metre, while the rest of the country holds values a little lower at €3,292.
Bordeaux is destined to be very well connected with a high-speed train to Paris on the way – so if you don't want to live in Paris but fancy visiting easily on occasion, Bordeaux could be a good bet.
Location Checklist
You need to ask yourself if your new property really is in your ideal location. Some of the things you may want to consider your proximity to are:
– Bars, restaurants
– Shops
– Beach
– Pharmacy and medical facilities
– Schools
– Gyms and entertainment
– Public transport
– Airport
It's unlikely you'll find a property that's close to everything, but it's important to factor in what's most important to you and look for properties in that vicinity.
The Essentials
If you've bought a house before, you'll know it can be a lengthy process with lots of legal bits and pieces to complete. Not only that, there are a range of other essential factors to consider when buying a home, and perhaps even more to bear in mind when buying abroad. We know how exciting it can be to get carried away when you're planning your big move, but these are some of the top things to be mindful of when buying your overseas property.
Contract Questions – Don't sign any contracts or commit to anything that has any uncertainty in it. Not sure what a part of the contract means or need to confirm some details? Get a professional to look over it for you and explain anything you're not sure about.
Seek Specialists – Make sure you find experts to help you with your purchase, from solicitors and valuers to architects and surveyors. Make sure your chosen professionals are proficient in your new destination's laws and practices so that you can get your new property's permissions, licenses and planning consents confirmed.
New Builds and Valuations – It's wise to get someone to value your property, even if it's not very old. A valuation should make you aware of any problems your building might encounter and highlight any issues you might not have realised. If you're buying a new house, do your research on the developer. Check out how long they've been trading and see if you can get a reference from previous customers.
House Purchases and Your Exchange Rate
It may seem a little daunting amid a big move to have to try and navigate the currency market as well as juggling everything else, especially in 2017 amid a particularly volatile patch of market movement and political change. It seems as if we've entered the start of the year with plenty of events that are destined to make trading more difficult to judge than ever before.
It's therefore more important than ever to gain some specialist insight into the rapidly moving market. For instance, if you'd have decided to trade £300,000 into euros (GBP/EUR) in November 2016, you might have been offered an exchange rate in the region of 1.11. However, fast-forward just a month to December and you might have been offered something in the region of 1.20. That might not sound like much on the face of it, but actually, it's the difference of 27,000 euros. Imagine saving that kind of money to decorate your new place, or just to put aside for a rainy day.
Bank or Broker?
If you've picked your property, decided on your location, or have the funds from your house sale ready to change into euros, you'll need to take the next step and speak to a bank or broker for your international money transfer. Banks might seem like the obvious option, but it's worth bearing in mind a few things and comparing the two before you commit to anything.
Banks aren't currency specialists, so their currency transfer service is more of an add-on facility. They often keep the same exchange rate for the entire day instead of shifting it when the market moves – and the market's always moving. Banks tend to offer one of the least competitive exchange rates around too.
What's more, to use their currency exchange service you're likely to be charged fees and sometimes commission, which can make your purchase costlier.
Meanwhile, if you choose to use a reputable Financial Conduct Authority (FCA) approved broker, you'll be able to receive a much more competitive exchange rate – sometimes up to 4% better – and as we've discussed, those small differences can add up to big amounts when you transfer your lump sum.
Currency brokers are experts in the market and not a movement passes without their noticing. This means that if you haven't got time to watch market movements yourself, your broker will always be informed and keep your best interests in mind. You can secure an exchange rate for up to two years in advance. This lowers your exposure to market risk if your house purchase takes longer to complete than expected; you don't need to worry about massive shifts in the market that could cause you to lose thousands and leave you short for your move. With an e-money institute you can keep your money safe until a favourable time to trade arises. You can sign up to market alerts so you're aware of currency movements that might affect your pound to euro (GBP/EUR) exchange rate and you can set up ways of automatically trading if your currency pair reaches a desired level.
A reputable broker can help you plan when the most beneficial time to trade might be, explain the process to you, and answer any questions you might have. Another perk of a broker is you'll avoid excess fees and commission – so what you're quoted is what you pay, meaning it's the smartest way to extend your property budget when moving abroad.
Do you have any questions, comments or suggestions about this article? Let us know in the comments section below!