Whether you're living across the Channel or are moving around the world to live Down Under, there's plenty of different ways of celebrating Christmas in different cultures. You might swap your roast dinners for BBQs or find some new festive traditions to get involved with in your new home. Our currency partners Global Reach discuss some of the traditions expats can enjoy abroad.

Australia
Christmas in Australia is a bright affair as it's the middle of summer, so temperatures can reach up to 100 degrees Fahrenheit during the festive season. You'll not need a roast either, but instead can enjoy a BBQ on the beach with friends and family.
Philippines
If you're heading to the Philippines, you'll be able to enjoy the giant lantern festival known as Ligligan Parul Sampernandu. The event takes place on the Saturday before Christmas Eve every year, in San Fernando.
San Fernando has been named the 'Christmas Capital of the Philippines', and the lantern event has people from all over the world visiting to see extravagant light displays made by lots of different villages.
Germany
Christmas trees have been decorated in Germany since the 17th century, and they gained more popularity after Johann Wolfgang von Goethe visited Strasbourg where trees were prominent and then featured them in his novel. Germany is also responsible for introducing Christmas tree traditions to the UK when Prince Albert married Queen Victoria.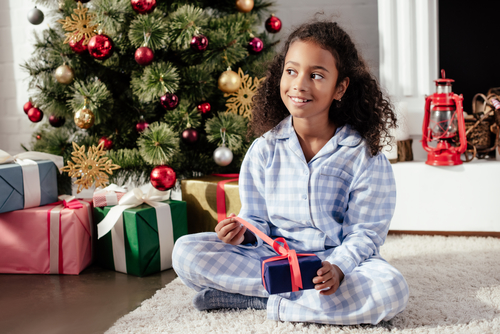 Germans also celebrate St Nicholas' Day on December 6th; Nikolaus is a separate entity from Santa and travels by donkey in the night of the 6th to give sweet treats, toys, and oranges to children, leaving them in their shoes. This is a tradition particularly prominent in Bavaria.
And while Nikolaus often visits schools and homes and offers children treats in exchange for poems, songs, or pictures, there's a dark side to this tradition. Farmhand Rupert can often accompany him; a mischievous character who carries a small whip to punish naughty children.
Norway
In Norway, households hide their brooms on Christmas Eve in a bid to prevent returning witches from seizing a broom to ride on. The tradition is centuries old and suggests evil characters emerge the day before Christmas, and many people to this day store their brooms in the safest place they can find as the tradition lives on.
Venezuela
Caracas in Venezuela has an interesting Christmas tradition; while it might seem ordinary to visit a church on Christmas Eve, Caracas residents do so on roller skates. Legend says that children head to bed with a string tied around their toe at one end, while the other end hangs out of the window. When skaters head past the windows, they tug the string and the child on the other end know it's time to get their skates on and head to mass.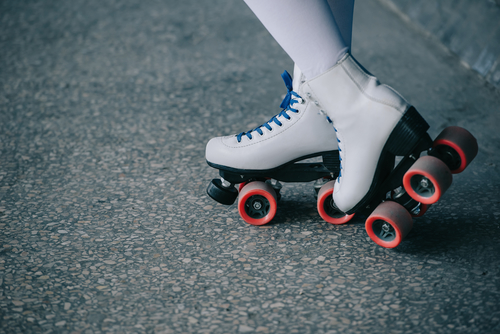 The skating to mass tradition has become so popular with residents in the capital that the government now closes roads to traffic for part of the morning to allow families to skate safely. It's been said the skates became popular as a sledging alternative. There are also fireworks and firecrackers in the street against a backdrop of church bells. After mass, street and house parties take place with music and dancing.
Colombia
Colombia celebrates Día de las Velitas, also known as Little Candles' Day. This event kicks off the festive season in honour of the Virgin Mary and candles and paper lanterns are put in windows, placed in front gardens, and displayed on balconies.
The tradition has become increasingly popular over the years, and the candles and lanterns have become more elaborate, making whole towns and cities glowing reminders. Some neighbourhoods even compete with how impressive they can make their displays; areas like Quimbaya is where you'll find some of the most elaborate arrangements.
Austria
In Austria, a horned creature known to be the evil twin of Santa named Krampus roams the streets. Folklore suggests Krampus would beat naughty children and hide them in a wicker basket carried on his back. Today, Hollabrunn Market Square is a hub of activity, with over 100 Krampus impersonators coming out in an elaborate display.
Mexico
It's the time of year where we see poinsettia plants everywhere, and that's in thanks to Mexico. In 1828 the plant was brought from Mexico to the US by the then American Minister to Mexico, Joel R. Poinsett. He decided on the plant because of the red and green colouring and thought it was festive.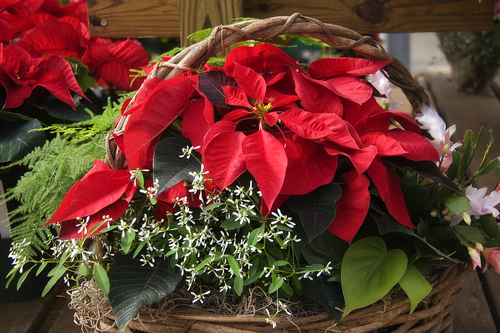 The plant has been named after him since then and by 1870 big name stores had begun selling them in America; by 1900 they were recognised as a symbol of Christmas.
France
Noël is the name for Christmas in France and comes from the phrase 'Les Bonnes Nouvelles' which translates into 'The Good News', an old reference to religious texts. There are some long-standing customs in the South of France, such as burning a log between Christmas Eve and New Year's Day, which is an old superstition that believes it will help farmers have an abundance of crops in the year ahead.