Being asked to undertake an international assignment is an exciting proposition for most people and it can be a hugely rewarding one for them and their employer.
However, an expat assignment can be a risky endeavour as well and, according to one organisation, around 50% of expat assignments will end in failure.Their research suggests that employee assignments in developed countries have a failure rate of between 25% and 40%, and for those in under-developed countries the rate jumps to 70%.
Human resources consultancy Mercer says the biggest reason for an assignment failure is the expat struggling to adjust to their new country's culture and working practices; this is cited by 40% of expats whose assignments had failed.
There are a range of reasons for these high failure rates; some are down to the employer and some of them are down to the individual.
Despite this, it just takes one reason for the expat's assignment to be ended prematurely and having to deal with their disappointment.
For employers, the best way of dealing with a failed expat assignment is to select the right person to undertake the task in the first place.
Unfortunately, this is something many employers get wrong and unless they have a scheme of selecting individuals to succeed as an expat then they may not appreciate the qualities that are needed to make the assignment successful in the first place.
This means the employee will need to be adaptable and sensitive to their new surroundings and about their lifestyle to fit in with a new culture.
They will need clearly set goals and a defined set of values so they can perform consistently well and be professional in the face of adversity.
Local support networks
It should be appreciated that it's not all down to the employee for an assignment to fail and there needs to be a local support network in place and enthusiasm from the host sponsor; they need the expat to fit into their new professional, social and domestic surroundings easily.
It is highly likely too that a busy work schedule will mean the expat has little time for managing their own affairs and building up a friendship network that will help support them and give them valuable distractions and hobbies.
Having mentioned domestic support, it's also important to appreciate that an expat may not tell their employer that there may be issues at home, for instance their spouse or children may be struggling to settle, and this makes it difficult for employers to deal with if they do not know.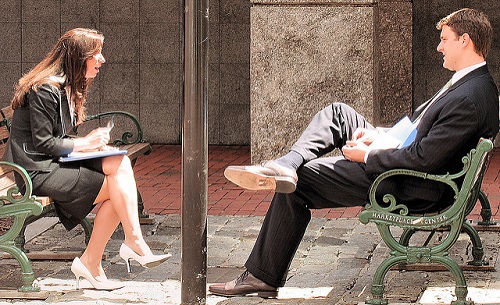 © clairity on Flickr
Essentially, communication is crucial since the employer needs to be reassured that the expat's family is coping and that the expat is 'up to the job'.
It helps that the expat remains connected to the work situation in their home country and makes contact with colleagues there so they do not feel isolated.
Failure of an overseas work assignment
While for many expats the failure of the overseas work assignment will come as a crushing blow, it's important that the employer learns to deal with the situation to help future assignments.
It should be appreciated that the reasons for an overseas assignment failing are sometimes outside of an expat's control; for instance, the business environment may change or there may be unexpected events within their new country.
An early return home means the expat will go through a period of disruption as they readjust and return to work where their recent efforts may be viewed as a failure.
Relocation firm Cartus says employers often neglect the basics when asking employees to move overseas and when they return do not ask how or why the expat's assignment failed.
That's a worry since sending an employee overseas is an expensive business; it costs between two and three times what it does to employ someone at home.
The other downside is that many expats see their overseas assignment as a passport to promotion but when they return, particularly from a failed assignment, there is no development or promotion package in place.
Common reasons for assignment failure
From research by Management Consulting Associations (MCA) International, it appears that a common reason for an overseas assignment failure is down to the employee's performance falling below expectations.
This was closely followed by the expat's own expectations of the role they have taken not being met.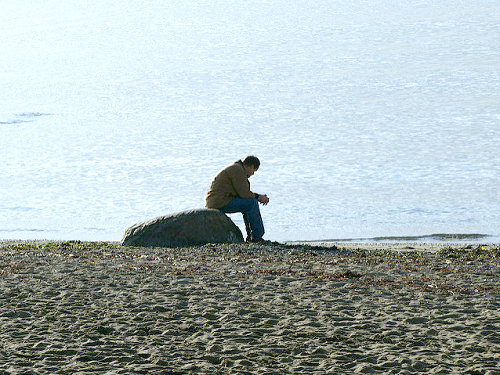 © Patrick Doheny on Flickr
Employers also need to be aware of dealing with an employee returning from a failed assignment and offer them help and support where and when necessary. The employer has a duty of care and the employee should accept any help offered.
Business coach Padraig O'Sullivan has written a book about the subject and he says a failure rate of between 25% and 50% means preparation before an employee heads overseas is key.
Mr O'Sullivan recommends that expats:
• Undertake a self-leadership audit before leaving
• Understand what the employer's expectations are
• Try to see the move as an adventure
• Accept cultural training
• Take a few weeks in the country before starting work
Coping with a failed assignment
Mr O'Sullivan says: "Coping with a failed assignment can range from a sense of relief to career limiting difficulty – depending on the definition of failure.
"Hopefully the learnings include insights on how to deal with complexity and ambiguity for the person and family involved. For many expats, the reasons for failure are not cross cultural but actually failing to deal with increased levels of leadership or increased complexity."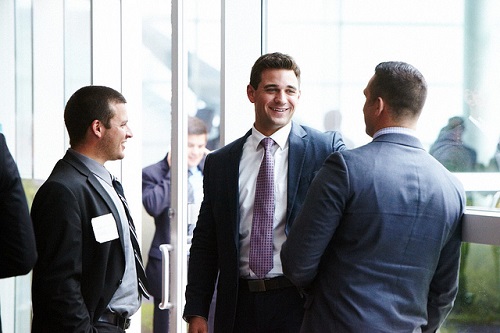 © cydcor on Flickr
He added: "Internal hires, in general, fail at a rate of approximately 20% to 30% and this rises up to 50% when international expatriate assignments are included. Failure most often occurs at or before the eighteen-month mark.
"When you consider the obvious cost of recruitment, international relocation, transport, housing and accommodation as well as school fees and other benefits associated with expatriate assignments, the cost of expatriate leaders is enormous.
"In general, the cost is deemed to be between two to three times the total package. This does not account for the hidden expenses including the time and focus of the organisational resources at both home and host locations. So, when the assignment fails this is a significant expense for the organisation."
The cost of a failed expatriate assignment
It has been suggested that for senior executives whose base salary is above US$250,000, the cost of a failed expatriate assignment can be up to 40 times base salary. – Padraig O'Sullivan
So, what is failure? According to Mr O'Sullivan, at a professional and developmental level, a failed expatriate assignment is defined under three categories:
• The assignment is ceased early and the executive is recalled home
• The executive is returned to their original position upon the end of the assignment
• The executive is deemed to have not performed adequately and leaves the organisation.
He explains: "For some industries, such as the mining industry, many expatriate roles are set up on a project basis with full expectation that the leader will return to their original role. This is not defined as failure, of course."
However, an overseas assignment also means careful preparation for an expat's return and especially so if the assignment has failed, for whatever reason.
One big issue for employers is that US research reveals that 1 in 4 expats will leave for a new employer within a year of arriving home – and that includes those who did well overseas too!
Most are joining competitors so the expat's experiences will, if they choose to, help them develop their career with a new employer – Spain's IESE business school says the figure could be up to 60%.
It's perhaps this element of an expat sensing that they have failed and how they are likely to be perceived within an organisation which may lead them to best deal with a failed assignment by leaving their employer and looking for new challenges.
While there is a lot to recommend this as a quick remedy for a failed assignment, it's important the expat appreciates they are not at fault and they can help their employer provide a better experience and find employees with the right skillset to succeed in future where their assignment failed.