Moving to a new country is a stressful enough experience because it entails moving out of your comfort zone into a new country. Amongst the first things that you will need to deal with is the climate of your new home, which could require you to have a different level of fitness. Dealing with the nitty-gritty of the move – the packing, the last-minute sale of goods that you can't take with you, the paperwork – can all be a lot to handle.Once you have made the move, while you will naturally be excited about finally being in your new country, you may also experience a degree of cultural shock because the social customs are very likely to be completely different.
A number of expats report feeling very alienated in the initial months in a new country, and this feeling will only be exacerbated if you don't speak the local language. Being able to speak the language is an important step to settling in and familiarizing yourself with your new country. Depending on the country that you move to it may be quite hard to learn the local language or you may, as an individual, have more difficulty learning languages. This will only add to the stress and alienation that you will most likely be feeling. Therefore, while deciding where to move abroad, do consider your language learning abilities.
For English speakers who don't want to learn a new language when they move abroad, moving to an English-speaking country makes the most sense. From simple things like getting around and buying groceries to more complex things like educational facilities for children and filing income tax papers, life becomes much simpler if it can all be done in English. Here is our list of the top ten expat destinations where you won't have to learn a new language.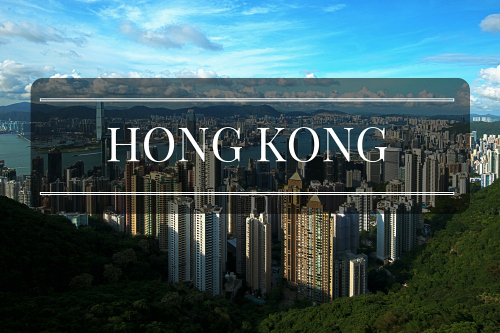 © chensiyuan on Wikipedia
English is one of the official languages of Hong Kong, apart from Chinese. During British colonial rule, English was the only official language and Chinese was made co-official language after the 1997 handover. English is used extensively for commercial and legal purposes. All signs and announcements in public places are made in English as well. Government officials, service staff in restaurants and hotels, and shop assistants usually speak competent English. While most Hong Kongers have a limited proficiency in English, it is more than sufficient for native English speakers to get around and be understood. Additionally, with the large number of expats living in Hong Kong, English is also spoken all the time.
Hong Kong is a very popular expat destination for people who work in financial services. Most expats who have moved to Hong Kong report that this is a good place to be to move up the career ladder with an increased potential to earn money. The cuisine is a melting pot of local and world food and there are many exciting restaurants and street food joints to cater to every taste. The housing situation in Hong Kong is good, with most expats stating that they are happy with their homes. The educational, medical and entertainment infrastructure is quite varied and of a world class quality.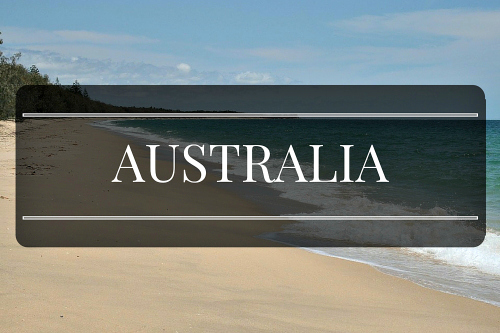 © barb19 on pixabay
Like in the US or the UK, English is the lingua franca and the first language for an overwhelming majority of the population. It is the language used by government officials as well. However, English is not formally recognised in the constitution of Australia despite being omnipresent in the country. Australia is the most popular destination for British expats to migrate to and it is the second best location globally for improvement migrants' health.
In a 2015 survey by HSBC, Australia ranked fourth for overall experience, with more than half of the respondents having moved there to improve their quality of life. Only a very small number moved to Australia because they were sent there for work. Australians are usually very warm and friendly and the culture is open and welcoming. Expats also have access to world class health facilities. It is a great place to move with family because of the amount of outdoors time and great schooling options for children.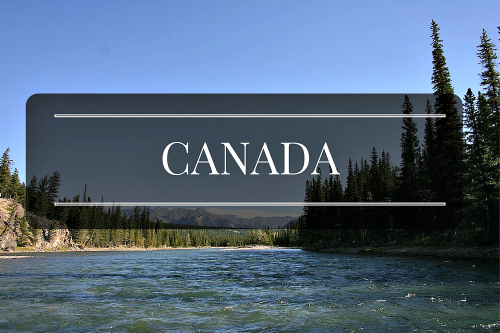 © DominikRe on pixabay
English is the first language of a little more than half the population of Canada—57% of all Canadians speak English as a mother tongue and about 22% speak French. More than 85% of the population has a working knowledge of English. Both languages have official status, and under the Official Languages Act of 1969 all legislation and government services are to be enacted in both languages. Quebec has a stronger preference for French, but even so, you do not need French to live there.
Moving to Canada has a number of other benefits including a very strong employment market and an incredibly robust public healthcare system. Canada is usually considered a long-term destination for most expats because it is very easy to integrate with the local culture. The Canadian government has pursued a policy of multiculturalism and diversity and most expats rate Canada as the most welcoming country regardless of race, faith, gender or sexual orientation. The country also has an abundance of natural resources with beautiful landscapes: a great attraction for people who enjoy the outdoors.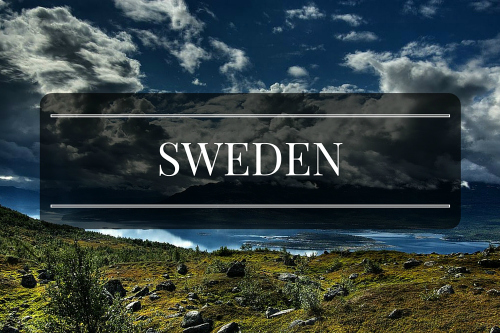 © Alexandre Buisse on Wikipedia
Though Swedish is the official language and a majority of the population, almost everyone can speak English. Historically, English replaced German as a compulsory language in schools after World War II and due to Sweden's trade links, citizens travelling abroad and the pervasiveness of American culture, English is very widely spoken across the country. However, while you don't need Swedish to get around and be understood in Sweden, some expats do report that for greater social integration, it is a good idea to speak some Swedish.
In a HSBC expat survey in 2015, Sweden was ranked third in an overall view of expat destinations. Sweden had the highest rating for family satisfaction as well. The high quality of Sweden's schools, the family friendly environment and fantastic childcare all contributed to Sweden's great rankings. The Swedish work environment offers a great balance between career progression and a rewarding home life. Sweden also offers a lot of diversity in the workplace and there is a lot of confidence in its economy.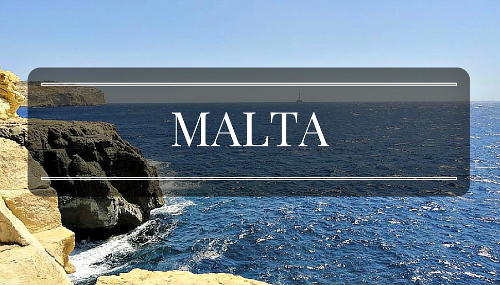 © Kristoferb on Wikipedia
While Maltese is both the national and official language in Malta, English also has official language status here. 88% of Maltese people can speak English and it is also compulsory in schools. All secondary and tertiary education in Malta is imparted in English only. Until it gained independence in 1964, Malta was a British colony and government business is still transacted in English.
There are a number of great reasons to consider moving to Malta, the low overall rate tax being first on the list. Malta does not have any wealth, inheritance or property tax. Income taxes are also lower, starting at about 15%. The weather in Malta is Mediterranean and is very pleasant, and it has a very robust healthcare system as well. Because of its proximity to the rest of Europe, it is very easy to travel from Malta for short trips across the continent.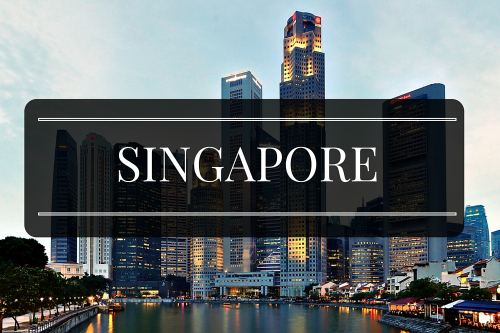 © Erwin Soo on Wikipedia
There are four official languages in Singapore – Tamil, English, Malay and Mandarin – but English is regarded as the main language. It is the language of instruction in all schools and is also the language in which directional signs across the city are written. Hence, getting around Singapore and being understood there as an English speaker is no problem at all.
An HSBC expat survey ranked Singapore as the best destination for expats in 2015. Singapore is truly the best place to live in an overall sense: the streets are safe, the economy strong with ample job options that pay well, and its location makes travelling in South East Asia a complete breeze. Most people report that their quality of life in Singapore is much better than in their home countries because they have more disposable income at hand. Singapore also provides easy access to world class healthcare and diversity of people and experiences.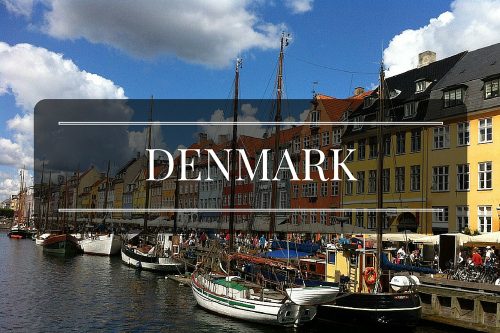 © alaskahokie on pixabay
The official language of Denmark is Danish, but 86% of the population can speak and understand English as a second language. This is partly due to the fact that English has acquired a somewhat "cool" status in Denmark, especially amongst the younger generation. Shops in Denmark will have signage in English, and you will find that English makes its way into everyday conversations in Danish. Children start learning English when they are five or six years old and because American and British films and shows are not dubbed into Danish, the exposure to English starts even earlier. However, just like Sweden, integrating into the larger social fabric is easier if you do have a little Danish.
Denmark is a great place to move because it has a good health care system and is a very safe country to live in. Denmark also scores very highly on the OECD's Better Life Index in terms of the high amount of disposable income and high rates of employment.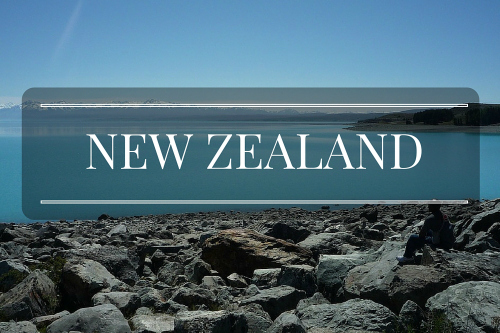 © eldeenthorne0 on pixabay
While New Zealand has a large diversity of languages, English is not only New Zealand's official language but is also the first language of an overwhelming majority of New Zealanders – 96.14%. Signs, road directions and official communications are all undertaken in English and there is no problem settling down for native English speakers.
As a matter of fact, most expats report that the details of settling down in terms of setting up bank accounts and other finances, access to health care and finding a suitable house to live in are very easy. Integrating with the local community is also easy due to the shared language and the fact that Kiwis tend to be warm and welcoming people. New Zealand is a stunningly beautiful country and has a lot to offer in terms of eco-tourism and outdoor recreation.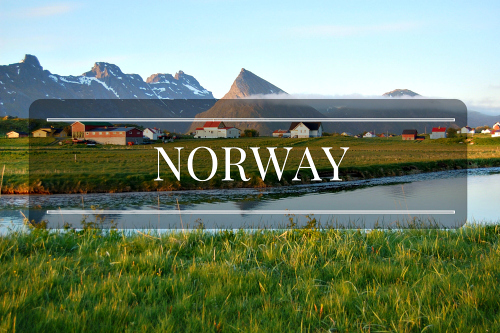 © Fredvang Lofoten on Wikipedia
While Norwegian is the most widely spoken language, approximately 90% of the Norwegian population speak English. In fact, Norway is currently ranked in the top 5 of the EF English Proficiency Index. Most children start learning English very early, and like with Sweden and Denmark, foreign entertainment is not dubbed into the local language but just subtitled, hence children are exposed to English early. Like in other Scandinavian countries, you don't need to know Norwegian to live a fulfilling life in Norway but having some Norwegian does help you fit in better.
On the OECD Better Life Index, Norway scores very highly on many different indices such as well-being, work-life balance, environmental quality, healthcare and personal safety. Norway also provides a vigorous outdoor life and a beautiful landscape. Food in Norway also provides a number of great gastronomic and cultural options for a rich, fulfilling life.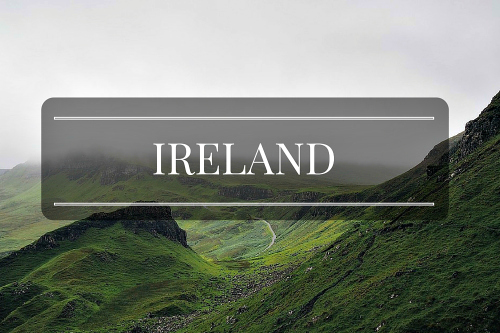 © Unsplash on pixabay
The national and the first official language in Ireland is Gaelic but English also has official status. Since the 19th century, English has displaced Gaelic and become the most widely spoken language. Official government business is transacted in English and nearly all commercial enterprises use English. One of the great things about speaking English in Ireland is the Irish accent which has been voted amongst the most attractive accents in the world time and again.
Ireland is a great place to live because accommodation there suits every budget and it has good travel links with the rest of Europe. Ireland also has 20 days of mandatory leave in a year and is a very safe place to live and bring up a family. Health care in Ireland is accessible and of a world class quality. The people are warm and friendly and it is very easy to feel at home there.
Have you moved to a place where you've had to learn a new language? Have you lived in one of the destinations listed above? Share your experience in the comments.