For wealthy expat investors, there is an effective and popular way of gaining the right to live in a European Union country and that's with a 'Golden Visa'.
These visa programmes have proved to be controversial, with the countries supporting them saying they are an effective tool to encourage investment from investors based overseas, while critics say they lure rich expats from other countries.
Essentially, a golden visa is offered to a wealthy investor under special terms and while the rules vary between countries, an expat can gain a visa and then residency by investing in a business or in property.The schemes took off after the 2008 financial crisis as a way to attract much-needed investment, usually in real estate.
For instance, the Spanish scheme has seen more than 2,200 investors investing from outside of the European Union and they have had to buy a home worth €500,000 (£440,000/$557,000), invest €1 million in savings or shares or €2 million in Treasury bonds.
As a result, the Spanish scheme has raised nearly €2.2 billion from expats with around 75% of investment being ploughed into the property market, though interest in the programme only took off after the government offered visa holders the right to work in the country.
Spain says it has issued more than 25,000 visas under the scheme over the last three years, with two in three of these visas being handed to Chinese and Russian investors.
The most popular destinations for property investment in Spain for wealthy expats are Barcelona, Madrid, Alicante and Malaga.
Spain is a long-time favourite retirement destination for expats from the UK and the purchasing of a €500,000 home will bring a two-year family residency visa and the option of permanent residency after five years.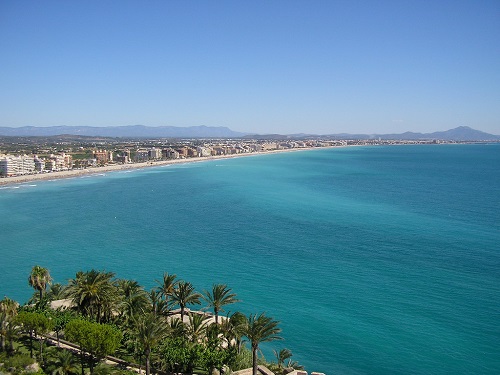 Spain and Portugal are popular countries for golden visas
© nigel321 on Flickr
Portugal is another country that is popular for golden visa applications and they've seen around €1.5 billion being invested in the property market over the last five years and the issuing of 4,000 golden visas since 2012 as a result.
Malta also runs a similar scheme and in 2016 around 1,000 passports were issued to expat investors.
The golden visa scheme in Cyprus
The popularity of the golden visa scheme in Cyprus has been underlined with the attraction to Chinese expats with property investment by them soaring by more than 350% in 2016 alone.
Under the golden visa scheme, Cyprus demands that the investor buy a €300,000 (£264,000/$334,000) home which will enable a family qualification, including four children up to the age of 25, but the family must visit for two weeks every two years to retain their permit.
Cyprus also offers the route to a full EU passport and citizenship so long as the expat investor invests around €2 million in the country.
There's also a scheme being run by the Greek government but because of the uncertainty over the country's future within the Eurozone, it is not so popular with wealthy expat investors.
This is despite Greece offering the cheapest golden visa route into Europe with investors having to spend only €250,000 (£220,000/$279,000) on a home in exchange for a five-year residency visa.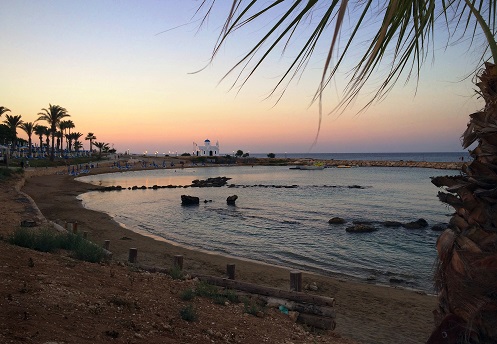 Cyprus offers a full EU passport to some investors
© goodfreephotos
It also appears that wealthy expats are looking for a country that will offer them a passport rather than a golden visa so they can live and move wherever they want to within the European Union; Malta is one of the countries that offers this facility.
The price of Maltese citizenship for an expat isn't cheap and they will need to make a (non-refundable) €650,000 (£572,000/$724,000) contribution to the government along with a €25,000 (£22,000/$27,850) donation for each family member, as well as investments in bonds and a home purchase.
The Maltese have sold nearly 1,400 citizenships since 2014, according to experts.
The UK
Visa experts also say there is growing interest from British people looking to use the Golden Visa route to securing residency in another EU country when the UK leaves the European Union.
Two firms that specialise in citizenship planning, La Vida and Henley & Partners, say they have seen growing interest from Brits wanting to retain their EU options after Brexit.
And it's worth noting that the UK also has a golden visa scheme of sorts and the country is Europe's top destination for wealthy migrants, according to research firm World Wealth.
However, since the Brexit vote there have been fewer applications and interest is waning because of political uncertainty and the value of the pound.
The UK's golden visa scheme requires an expat to invest at least £2 million, or $2.6 million, and it can take up to eight years to gain citizenship.
Also, offering wealthy expat investors an incentive to invest and move to another European country is not just restricted to those in southern Europe.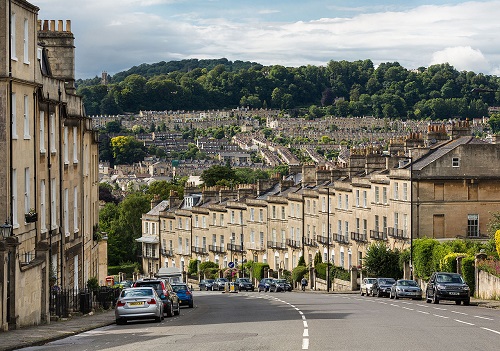 The UK has decreased in popularity since the Brexit vote
© Diliff on Wikipedia
Under its 2017 budget law, the Italian government has unveiled a plan to encourage more overseas investors and talent and will create a Golden Visa for foreign investors.
Under the law, expats will need to invest at least €2 million in government bonds for at least two years or at least €1 million in company shares.
They will also need to offer a charitable gift worth €1 million to sustain a project 'of public interest' in education, culture or scientific research.
The Netherlands has a Dutch investor visa which is targeted at high net worth individuals and it issued for 12 months with the potential for being extended.
The criteria for applying for a Dutch golden visa are much stricter and the procedure is a lengthy one before the visa is granted, which means it's less popular than those for Malta and Cyprus, for instance.
Essentially, there's no easy way of deciding which country offers the best golden visa scheme since an individual's current situation will have an impact on which country will suit them best.
However, the wealthy expat investor looking to obtain citizenship at some point in the future should look closely at Portugal where they can achieve this in less than six years, whereas in Spain it will take at least 10 years.
There is no doubt that while golden visas for expats have proven controversial, they have also been popular with overseas expats looking for access to the European Union and a safe haven for their money and also, crucially, they have demonstrated that they are an important source of investment for a country's coffers.