Following last months first in the series of insights on expat life for China, by expert Stephen Spriggs of William Clarence Education, we look at European expat opportunities, what lifestyle changes to expect, and how you can ensure your children get the best education possible from the transition.Europe boasts a spectacular history along with centuries-old architecture and iconic landmarks that, of course, are all an incredible part of its charm. It is also the largest economy in the world, covering approx. 10,180,000 square kilometres, or 2% of the Earth's surface.
As a whole, Europe offers a superb opportunity for expats, and welcomes diversity as part of its industrialisation, being home to the highest number of migrants globally. Commercially Europe is home to a vast and successful economy, which includes nearly a third of the Fortune 500 "Most Powerful Companies.
Politically, Europe is divided into about fifty sovereign states, and expats should take care not to lump these together. Despite the collaboration of countries into the European Union (EU), many countries still operate as individual nations with their own laws, cultures and way of living.
Depending on where in Europe you wish to relocate, while many things are familiar, there are significant differences to be noted; for example, the gaping disparity between the presence of infrastructural amenities (i.e. education, healthcare and public transport.) In this article, I will focus on details specifically or those countries most popular with expats: France, Germany & Italy.

Education
Education across Europe is among the most highly regarded across the globe, there are high standards of education across the continent, however when it comes to expat offerings, these vary from country to country. Let's take a look at some of these variations.
Education In France
The education system in France is somewhat more complicated than what many expats may be used to, although it is generally of a very high standard. There are a variety of school types in France, including public, private, private bilingual and international schools.
Education in France is highly centralised, with most schools (both public and private) following the national curriculum mandated by the Ministry of Education. Attending is compulsory between the ages of 6 and 16 years, although children are often enrolled in a nursery or pre-school from the age of two.
A popular choice for expats is private schools, which tend to afford smaller class sizes, more individualised instruction, better facilities and improved access to teachers unique to this category.
Admission requirements and tuition fees of private schools in France may vary considerably.
Education In Germany
In Germany meanwhile, the national government only plays a minor role in providing education and the responsibility for schools mainly lies with individual states (Länder). Therefore, differences in the curriculum, teaching style and facilities can vary not only between schools but between different areas in Germany.
The standard of education in Germany is generally good. Public school is only really an option for expats who plan on relocating to Germany for the long term or those with children who are young enough to pick up a new language without it having a negative impact on their education.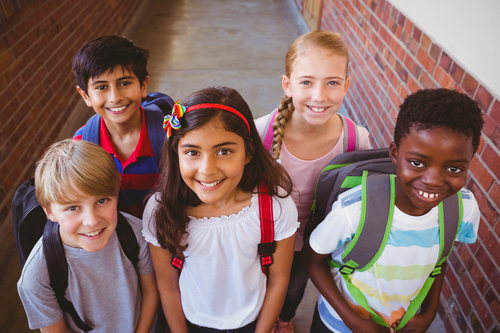 Educational standards across Europe are generally high
Most expats send their children to a private bilingual school in Germany, or to an international school which allows their children to continue studying the curriculum of their home country.
Another difference in Germany is that most children only attend school in the morning. As there are usually no facilities for serving lunch to the students at public schools in Germany, most return home after their lessons in the morning and return in the afternoon for extra-curricular activities. The number of extra-curricular activities available at schools in Germany varies considerably and is determined by each individual school.
The downside to sending a child to an international school in Germany is the hefty price tag. On average, expats should expect to spend EUR 18,000 per year on tuition fees.
Education In Italy
Italian education is much like France, again compulsory from 6 to 16 years of age, with a state school system that has existed since 1859, which runs alongside private education systems. State sponsored schools in Italy are highly regarded for the quality of education and there is little difference between state and private schools in terms of the curriculum, as most private schools are also aided by the government.
The main reason for which some expats may choose private schools over state schools is because of the language of instruction. English is generally taught as a second language in state schools and all other instruction is imparted in Italian. Another benefit of private schools is that students may get more personal attention because of smaller classroom sizes.
Enrolment is not an issue at any of the schools in Italy, as the law requires schools to accept any children under the age of 18, whether or not their documents have been produced.
Start dates vary across Europe, but the academic year typically begins in September or October and finishes in June and July. Some study programmes also offer January/February start dates too.
Across Europe, schools are traditionally closed for holidays, which include summer lasting around three months, from June to September, and there are also holidays for the Christmas season and for Easter. In some regions there are also holidays for carnivals. Schools are also closed for all public holidays.
Getting Around
Europe's countries are within reasonable proximity to one another and are easily accessible by train, bus, car, water or a short hop on an inexpensive local air carrier like easyJet or Ryanair. Transportation options are prevalent across the whole of Europe; in fact Europe was the location of the world's first railways and motorways.
As the public transport network is so highly developed, having a car isn't a necessity. The modern European rail network, for instance, spans the entire continent and provides passenger and freight movement, provided by a combination of local and national governments and private companies.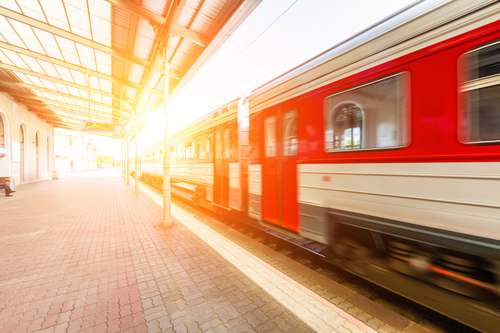 Public transport infrastructure is very good
Passenger ticketing varies from country to country and service to service. That being said, researching how you will get around should be a major point of research for an expat travelling to Europe.
Lifestyle
Europe is densely populated. Eleven cities have populations exceeding 2 million inhabitants. London, Moscow, and Paris are the largest cities, while Eastern Europe tends to be the most attractive to expats for a variety of reasons, from increased wages through to cost of living and lifestyle choices.
The key differences in lifestyle across Europe that you'll notice are standards of living. Whether it's France, Italy, Germany, or Spain, people take time to actually enjoy life. Socialising is a huge part of European life; in every city you go to you'll find coffee shops, cafés and restaurants full of people enjoying their disposable incomes taking trips, going places and taking in the culture.
By and large, European countries have far more multi-generational participation whether you're talking about the workplace or social milieux. Businesses and the culture of people generally are far more integrated and inclusive than in the US, for example. Legislation, such as that for working mums who are paid maternity, means that there is less segregation when it comes to work and home life.
The climate of Europe varies from subtropical to polar. The Mediterranean climate of the south is dry and warm, while western and north-western parts have a mild, generally humid climate, influenced by the North Atlantic Drift. In central and eastern Europe the climate is of the humid continental-type with cool summers.
Europe offers an array of opportunities and benefits for the expat traveller: high quality education, a social and immersive lifestyle and a good income, as well as superb potential growth and progression opportunities in a thriving economy. As always, we always advise that you familiarise yourself with the language(s), at least at basic level this is heavily appreciated across Europe.
About William Clarence Education
William Clarence Education is the leading education advisory and consultancy service in the UK. With an unrivalled reach into the UK Schooling and University Network, William Clarence helps and advises families from around the world to reach their maximum potential and gain access to the very best of UK education. With close links to former Heads of Schools and senior figures within the education industry, William Clarence is proud to offer expert advice that puts your child at the centre of the process. Their business works with families at every stage of their academic journey including school placement, university placement, Oxbridge applications, US college admissions and homeschooling.