The most expensive cities in the world
The cost of living in a chosen city for an expat is a key piece of information to enable them to make a decision about their job's potential and whether they can afford to live there – but who can they rely on for accurate information?They have now been helped with the 'Worldwide Cost of Living 2016' report from the Economist Intelligence Unit which has taken into account the cost of housing, food and drink, clothing and household supplies in 133 cities dotted around the world. It's the 30th year the survey has been conducted.
In 10th place is Los Angeles, which has rocketed up 19 places from the year before. This is followed by Seoul in South Korea which is the most expensive for everyday food.
Copenhagen in Denmark is the eighth most expensive city, with New York in seventh place – it has risen 42 places since 2011.
London makes an entry into sixth place – non-euro cities on the whole are growing more expensive.
Geneva is in fourth place, making it one of the most expensive options, however it also has one of the world's highest qualities of life for expats.
Hong Kong has risen seven places to take third place with a surge in the price of food and drink and other household costs.
Zürich is in second place, with expensive entertainment and recreation, and in first place is Singapore – which is now the world's most expensive city for the third year running.
The Economist also highlights that Singapore is the most expensive place to buy and run a car.
A spokesman for the Economist explained: "The survey is designed to help finance managers and human resources calculate the cost of living to help build compensation packages for expats as well as business travellers. The survey means city-to-city comparisons can be made and for the purpose of the report we use New York as a base city to compare others with."
The survey also highlights which cities are the cheapest for expats with Lusaka, Bangalore, Mumbai and Karachi being the best for helping an expat's salary go further.
Best expat retirement destinations revealed
Retiring abroad is a popular choice for expats, and now a survey has revealed which countries offer the best food, climate and more for an expat's money.
The survey by International Living reveals that Panama is the number one destination for expats wanting to retire, since it offers low-cost quality healthcare with an impressive infrastructure and quality Internet access. However, the biggest attraction of Panama is a retirement visa which offers discounts on things like utility bills, cinema tickets and restaurants.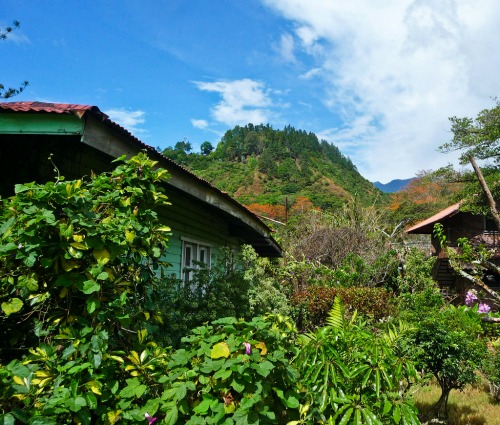 © ex_magician on Flickr
The findings are in the global retirement index, which consists of a wide range of criteria with the data then crunched to reveal the best destinations.
In fifth place is Malaysia, where property is cheap and rents are low, and the country has easy access for expats; in fourth place is Costa Rica with cheap quality healthcare, a nice climate, an impressive outdoor lifestyle and a strong expat community.
In third place is Mexico, which is home to nearly a million Americans and a strong community of English-speaking expats with easy access to these for expat retirees; Ecuador is in second place with its low cost of living and pleasant climate – it's also described by expats as a friendly country particularly towards foreigners.
US expats rush to 'reveal all'
The US Government's intention for its taxpayers to reveal details of all their foreign investments and bank accounts has started delivering results as American expats rush to reveal their financial situation.
The crackdown is part of the Foreign Account Tax Compliance Act (FATCA) which was unveiled by President Barack Obama and which sees US expats having to declare their accounts with more than $200,000 in them. The limit for American resident taxpayers is $50,000.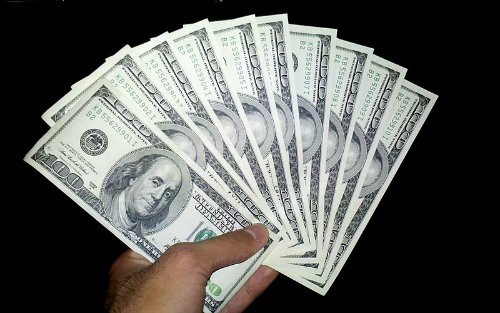 © Milad Mosapoor on Wikipedia
The law came into effect in July 2014 and compels thousands of financial institutions that have American customers to deliver their details to the Internal Revenue Service.
Now the IRS says there's been a 17% increase in Foreign Bank and Financial Account Forms (FBAR) filings since the law became effective. The deadline for expats to file FBARs covering 2015-16 is June 30, 2016.
The IRS is also issuing a warning to US taxpayers that they should also not forget to file Form 8938, which is also part of the FATCA requirements.
Expats in Thailand warned of security breach
Expats around the world are regularly warned to keep their personal details secret but for those living in Thailand the publishing of a police database will compromise their own security.
It could also potentially offer criminals the chance to 'clone' their data to access bank accounts too.
That's because the personal details for thousands of expats in southern Thailand have been leaked online during a website development gaffe.
The incident occurred last weekend and follows news that the Thai government is about to launch a crackdown on those expats who have overstayed their visas.
The leak revealed the names, addresses, passport numbers and professions of more than 2,000 expats who live in the southern provinces of the country. The site's contents have now gone viral.
A news agency discovered that the immigration police had commissioned a website and the accidental data leak was part of its testing.
Kuwait looking to reduce expat numbers
The Kuwait Times says the Government there is looking to reduce the number of expats working in the country over the coming months under a new initiative.
The report reveals that the government is looking to crackdown on public sector workers and that government agencies have been told to stop recruiting expats.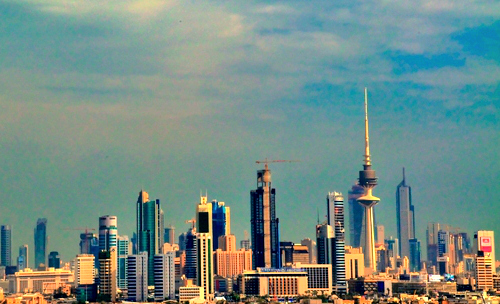 © Mohammad Alatar on Wikipedia
With 70% of its workforce made up of expats, the number of unemployed Kuwaitis is a source of concern, and government agencies have been told to employ more local people.
However, the same agencies have been told that expat teachers and doctors can still be employed, though many expats are now expecting to be laid off by the end of 2016. Most are being given a three-month notice period.
The news follows the controversial move by the Kuwaiti government which requires all expats to leave the country by their 50th birthday as Kuwait works towards reducing the growing costs of its healthcare system of aging expats.
British expats returning home
Fears of the UK voting to leave the EU and worries over the struggling EU economy are seeing British expats returning home, according to The Times.
The paper reports that more than 100 British expats are returning to the UK from Spain every day as they worry about the country's economy and uncertainty of their receiving healthcare benefits after a Brexit vote to leave. Indeed, should the UK vote to leave, The Times is predicting a large spike in the number of expats returning, as France is also warning that Brits could lose their health care cover there.
British Community Committee of France chairman Christopher Chantrey said: "For Britons in France who have taken early retirement this issue is sowing panic."
It appears that the trend for Brits to migrate to other EU countries is now reversing, with 7,000 expats leaving Italy over the past two years and 72,000 leaving Spain.
Meanwhile, another survey has revealed that one in three expats from the UK who have retired overseas are now so disillusioned they want to return home.
A survey by NatWest found that most expat retirees are returning because their expectations of a dream retirement were not met – with the main reason being their finances.
Indeed, 97% of expat retirees said that the rising cost of living was costing them too much and undermined their main reason of wanting a better standard of life than they had.
In addition, thousands of expats, particularly in Cyprus, Spain and France, have seen their homes devaluing substantially and they are worried they may not be able to sell at a price to generate enough money to retire within the UK.
The expat retirees also admitted they missed family and friends, while 75% said they struggle to cope with a foreign culture.
A spokesman for NatWest said: "Those who seem to have had most problems are those who thought their retirement was going to be an extended holiday when living overseas means having to immerse yourself into the new lifestyle."
The NatWest survey also reveals that fewer expats are now leaving the UK for retirement reasons. Most UK expats are now moving abroad for their careers and are usually in their 20s and 30s.
It's not just Brit expats who worry about Brexit
A report in the Financial Times has revealed the concerns of the French expat community in London about the possible outcome of Brexit.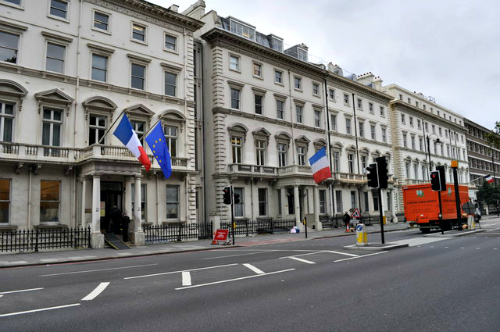 © Lewis Clarke
The French expat community is said to number 300,000 and there has been a surge in French residents applying for British citizenship.
The article makes clear that there are a large number of French employers in the UK – it's the largest financial outpost of France – and they employ thousands of people, with many wondering what plans they should be making now in preparation for a vote to leave in the referendum.
US expats leave Russia
US expats are leaving Russia as its economy continues to struggle, according to one survey.
The WSJ says that 79% of US expats have now left the country as employment opportunities dwindle and the economy struggles with the falling price of oil, a major part of the country's economy.
In addition, two-thirds of German expats have also left Russia to find employment in other countries.
As oil prices have fallen, the wealth of Russian business owners has dropped too, which is now affecting lower-level job opportunities.
The Russian economy has seen the value of the Ruble fall dramatically, which is making life more expensive for expats there. The economy shrank by 3.7% in 2015.
Mentoring could be key for expats
Employers can help expats perform better on their international assignments with mentoring before and during their working spell, according to research.
The SHRM Foundation says that effective HR management practices will better prepare expats. These should include developing language fluency, offering psychological screening to ensure they are open to a new international experience, and providing support before and during the working assignment.