Expat assignments help boost staff loyalty
Expat employers believe that offering staff overseas assignments will help boost staff loyalty, according to a survey. The findings from Allianz Care found that employers said their biggest concern is keeping their staff engaged while other worries include recruitment, physical health and costs.
Expats say that the main non-financial incentive for working abroad is career progression, followed by flexibility.
Staff are also becoming more aware of health and safety issues for an assignment and employers that demonstrate empathy will improve expat engagement.
However, for 70% of respondents, the two most important issues that employers need to get right for successful overseas assignments are their pre-location support and the happiness of the expat's spouse and children.The survey also highlights the top three reasons for an overseas assignment failing, which are the family members being unhappy or not settling; lack of flexibility and cultural issues; and insufficient support during, before and after the assignment.
The findings also show that the top destination for expats, according to 23% of employers, is the Asia-Pacific region. 91% of employers questioned are planning to expand their expat assignments.
The director of human resources at Allianz, Claire Cusack, said:
"A happy workforce results in a better experience and a large part of people's lives are spent at work so it's important that this is a pleasant place to be and they, and their family, get the support that they need. Companies that get this right will be ahead of the curve."
The findings also highlight that after salary, bonus and healthcare cover, expats place the highest value for an assignment on career progression, flexibility and enjoying proactive health services.
Partner relocation should be a priority
Meanwhile, professional services firm EY says employers should be doing more in helping relocate expat partners in the war for expat talent.
Their survey highlights that the relocating of expats has become an important topic in international mobility in recent years.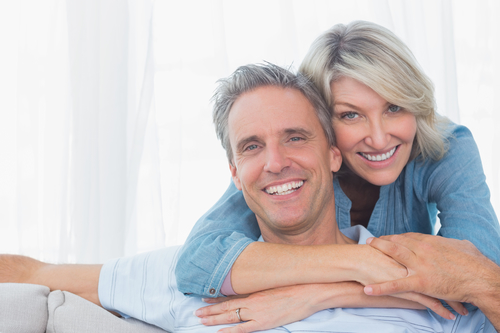 Expats' relationships are very important to consider
The findings reveal that the most common reason for an assignment failing, highlighted by 71% of employers, is an unhappy and unintegrated expat in the host country.
500,000 expats leave Saudi Arabia
In the last quarter of 2017, nearly half a million expats left Saudi Arabia, according to the kingdom's General Authority for Statistics. Over the same period, nearly 100,000 Saudis entered the labour market and 53% of these were university graduates.
There are now 10.4 million expats employed in Saudi Arabia, which accounts for 76.7% of the entire workforce.
Kuwaitisation 'will be complete by 2022'
Kuwait's National Assembly has confirmed that its plan to remove most expat employees from the public sector will be completed by 2022 and 3,108 expat jobs will be terminated by March next year. The jobs will be lost across 48 government departments, with the layoffs starting in July.
The Health Ministry has announced that 253 expat employees will be laid off from 1 July and the Civil Service says 134 expats will be laid off on the same date. It has also been revealed by the Ministry of Education that in 2016 and 2017, 406 expat teachers were laid off.
Meanwhile, a bid by Kuwaiti MPs for expat driving licenses to be vetted has been rejected. MPs had called for a committee to supervise the issuing and renewal of licenses for expats but the government said such a move would cause confusion.
British expats bid to stop Brexit
A group of 12 British expats have taken what they believe is the first step to stop Brexit from happening by challenging the European Council's negotiation guidelines.
Led by 97-year-old British expat Harry Schindler, who lives in Italy, the group are arguing that the guidelines are illegal.
According to the group, each EU body that the UK is withdrawing from should hold separate talks and not take part in a single negotiation. They point out that British expats living in Europe have been denied a vote in the Brexit process and are being treated as 'second class citizens'.
Mr Schindler previously had a High Court case dismissed in London when he argued that British expats should have had a vote in the referendum.
World Happiness Report
Being happy is a major priority for expats on overseas assignments, and the latest World Happiness Report for 2018 reveals which of the 117 countries it looked at was happiest.
The number one country for happiness is Finland for both locals and expats alike.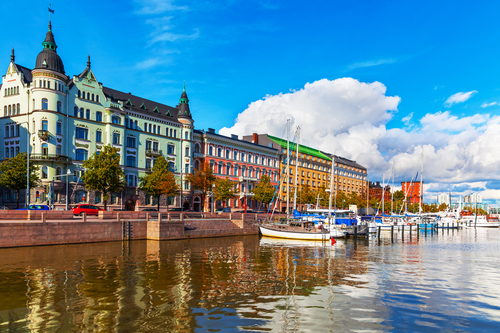 Finland has been voted happiest country in the world
Finland was rated as the best governed and safest country in the world, as well as being the most socially progressive and least corrupt.
According to the United Nations' sponsored report, Norway is second, followed by Denmark, Iceland and Switzerland. The UK is in 19th place and the US is 18th.
Saudi Arabia deports 271,000 expats
Since a campaign was launched last November in Saudi Arabia to find expats who are violating their residency and work laws, more than 1,060,000 violations have been uncovered. As a result, the kingdom says that 271,000 expats have been deported.
The campaign found that more than 15,000 expats were caught while trying to enter the country at its southern borders, with 57% of these being Yemenis and 40% being Ethiopians. The Kingdom says that 778,000 expats had violated residency laws, 194,000 have violated work laws and 87,000 were caught at the border for security reasons.
Spain still top for British expats
Spain is the most popular European destination for British expats in the European Union, according to official figures.
The Office for National Statistics (ONS) shows that 69% of UK citizens who live in the EU are based in Spain, with 19% in France and 12% living in Germany.
More retirees head to Spain than any other country, though 33% of all British emigrants who live overseas are in Australia or New Zealand. Another 28% of Brits are living in the United States or Canada, with 26% living in the European Union and 6% in Ireland.
In comparison, of French-born expats, 49% are living in the EU and for German-born expats, 44% are living in the European Union.
A spokesman for the ONS said: "Spain is the most desirable location for 750,000 Brits who are living in the European Union. But the EU is not the most popular destination, with more than half opting to live in other countries including Australia and New Zealand."
In other news…
Somalia's Ministry of Labour and Social Affairs says it has carried out a count of expat workers in the country with a view to promoting jobs for its own citizens. The government says it wants to create 16,000 jobs but gave no indication of how many expats are living and working in the country and what will happen to their jobs. However, all workers there, including citizens and expats, will now need to be registered.
A six-year ban on Bangladeshis working in the UAE has been lifted. The ban was originally imposed after allegations of malpractice involving agents and job brokers.
Turkey has revealed that the number of English language international schools in the country has increased by 40% since 2013. Along with expats sending children to the schools, Turkey says it is enjoying its place as a global education hub. The country attracts 115,000 international students with a stated ambition to attract 350,000.
The United Arab Emirates has revealed that expat athletes will be allowed to participate in all official sports from September.
Kuwait's Chamber of Commerce and Industry is organising meetings with the country's government to discuss plans to end the issuing of work permits for expats who reach 65 years of age. The organisation is hoping for exemptions.
The annual survey of industrial establishments that is carried out in Oman has begun. The survey aims to correct conditions in various industrial workplaces and ensure employees abide by the country's laws and regulations. The survey will also highlight expat labour needs.
Australia has announced that it will permit 200 fewer expat doctors to move there every year than it had previously planned for. The move will save around $415 million over four years because locally trained doctors are paid less.
International students have ranked London as the top city for studying in. The findings from education data analysts QS looked at a range of factors including quality of life, culture, the top universities and the local jobs market. However, London ranked poorly for affordability. International students placed Tokyo in second place, followed by Melbourne.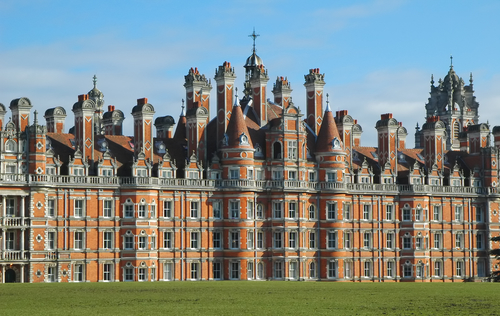 London is the best city worldwide to study in
The eChinacities jobsite has conducted a survey of expats which found that 62% of them are satisfied with their life, 35% are not at all satisfied and 3% are very satisfied. Most mentioned the low cost of living, career development opportunities and hospitality for their satisfaction levels. Meanwhile, a survey by China Daily reveals that Shanghai is China's number one city for expats to work and live in.
The Brexit transition period will begin on 29 March 2019 and end on 31 December 2020, it has been announced. EU citizens arriving in the UK during this time will enjoy the same rights as those who arrived before. Brits who head to the EU will also enjoy the same rights before the transition period ends.
A British expat living in Australia has hit the headlines after sitting the Australian citizenship test and finding a mistake. The unnamed woman was puzzled by a question about Australia's population which had three options: 18 million, 22 million or 30 million. She believed the correct answer was 25 million, which has now been backed up by the Australian Bureau of Statistics.
The government in Oman is warning employers in the country that if they do not hire enough Omanis then they will not renew expat work permits. There's currently a six-month ban in force that prevents employers employing expats in 10 sectors. The sultanate has announced a crackdown on those firms who are not employing enough local citizens in a bid to reduce the unemployment rate. Meanwhile, industry watchers say that with so many expats leaving Oman there is a risk of a property crash. Around 670 commercial landlords are facing bankruptcy, says one media outlet.
The French government has announced that the taxe d'habitation will end in 2021. The Prime Minister says the tax is 'unfair' and the country has changed since it was introduced in the 1970s.
Rocketing rents are causing problems for expats in the Netherlands, with major cities becoming increasingly unaffordable. In the first quarter of 2018, rents rose by 5.9% compared to last year. Some cities saw higher increases – in Zoetermeer rents rose by 20.8% and in Apeldoom by 20.2%. A big influx of expats is being blamed, though only 8% of the country's housing stock is available for rent.
A survey carried out by LinkedIn has revealed that recruiters are increasingly struggling to find top expat talent willing to move to the UK because of Brexit. Half of recruiters say the UK is less attractive to professionals from the EU, with London being particularly affected.
Thousands of Indonesian workers have taken to the streets demanding that the government expel unskilled expat workers there. They also want wage rises and lower prices. The protestors say the expats are earning more than they are. The government says there are just 86,000 expats working in the country and that recent changes to the visa system was to simplify the process and not encourage more workers to enter the country.
US expats around the world are being encouraged to sign up to vote in the upcoming mid-term elections. Expats have been allowed to vote since 1975 and up to 8 million Americans may be entitled to vote. In the 2016 Presidential elections, 633,000 citizens voted from overseas but only 93,000 bothered to vote in the last mid-terms.