Spain is all set to witness a more robust property market in 2017. A report by Lucas Fox International Properties, which produces market reports on the Spanish property market, shows that international buyers continue to dominate sales in the prime residential markets. However, national sales have also increased and the demand for new homes continues to rise, although there remains a shortage of quality stock.Lucas Fox's reports denote a favorable outlook for the luxury Spanish property residential market in this year and beyond. The main trends emerging from 2016 data include foreign buyers being the driver for continued sales; a considerable rise in new home transactions from 2015 but with a lack of stock boosting the prices; and the Brexit vote, which has influenced British buying habits.
Increase in Spanish property sales
Compared to 2015, there was a 31 percent increase in the number of property sales transactions in 2016. In Barcelona, sales transactions went up by 69 percent, which can be partly attributed to an increasingly diversified international market. British buyers accounted for the largest proportion of foreign buyers, in spite of the Brexit vote. However, there was an 11 percent decrease from 2015. This was followed by buyers from the Middle East (8 percent compared to 5 percent in 2015); Scandinavia (7 percent compared to 4 percent in 2015); France (6 percent compared to 9 percent in 2015); and the United States (5 percent compared to 4.5 percent in 2015). There were also increases in the number of Asian and South American buyers.
According to Lucas Fox's co-founder Alexander Vaughan, despite the previous year's political paralysis, there has been a growing national and international demand for homes in the major cities and desirable second home destinations, which is a testament of Spain's economic recovery. As interest rates continue to remain low, many are opting for properties instead of traditional savings accounts. This is also fuelled by the fact that banks are keen to lend.
Expats opt for new homes in Spain
New and newly renovated homes made up for above 100 million euros of Lucas Fox's sales in 2016, and just under half of all Barcelona sales. Expat buyers accounted for nearly three quarters of sales for these turnkey properties, with 46 percent of them purchasing for investment purposes. Data indicate that the average selling price of a new home in Barcelona was 6,200 euros per square meter (720,000 euros), which is considerably higher that the city's average. According to online real estate platform Idealista, the average property rates in Barcelona were 3,879 euros per square meter towards the end of 2016, with an increase of 487 euros since 2015, this depicting a yearly growth rate of 14 percent.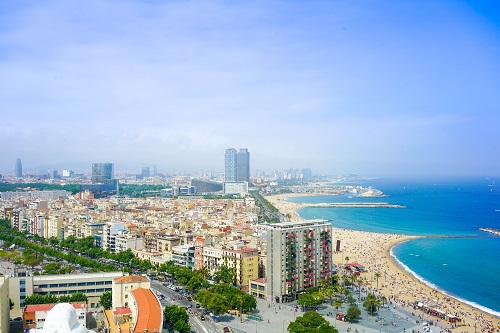 © Enes on Unsplash
In the prime districts of Barcelona and Madrid, new homes are in great demand. However, shortages in inventory are pushing prices up in these regions. Joanna Papis, the Head of New Developments at Lucas Fox, predicts a promising outlook for 2017. The present year is expected to see the release of some large residential projects in the city center and the district of Diagonal Mar, which will offer favorable long-term capital appreciation and high rental yields. These projects are also attractive to buyers who wish to avail of the Golden Visa scheme, which gives non-EU migrants residency in exchange for property investment.
The Brexit effect
Since the Brexit vote and the resulting fall in the pound's value, the number of homes in Spain sold to British buyers has fallen. Sales declined by 16 percent in the third quarter of 2016, following a steady rise since 2011. In 2015, the robust pound led to purchase of nearly 10,000 Spanish properties by British buyers. This was up 42 percent from 2014, denoting a 21 percent share of the number of homes purchased by overseas buyers.
The British are the only nationality to buy this much property in Spain and have played an important role in the recovery of the Spanish property market. Britons accounted for almost 28 percent of holiday home buyers on the Costa del Sol, in the south of Spain. They also dominate the sales of holiday homes in the city of Murcia, in southeastern Spain, and the archipelagos of the Canary Islands and the Balearics.
But house purchases by Brits on the Costa del Sol and the Costa Blanca have reduced by almost 50 percent since the Brexit vote. The Brexit referendum had a two-fold effect on property purchases by Brits; first came the uncertainty, and then the drop in the pound's value. Some amount of interest continues to exist, but buyers have taken on a wait-and-see attitude, as they wait and observe what happens with the pound. Enquiries from British expats in all desirable second-home destinations in Spain have decreased. This was most notably seen in the Costa del Sol, a destination that has been traditionally popular among the British.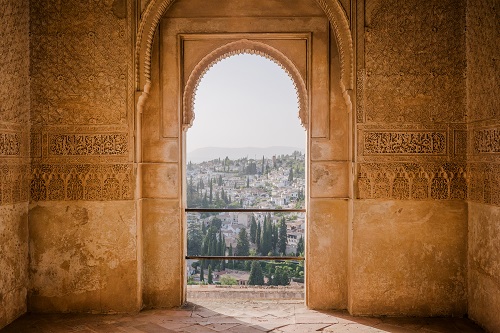 © Victoriano Izquierdo on Unsplash
Some movement continues at the lower end of the market. Towards the end of 2016, there was a rise in the numbers of sellers of re-sale properties offering discounted prices, especially among the British sellers who are now able to bring down prices without impacting what they will make in pounds.
Prime living locations in Spain
Madrid, the country's capital, is attractive to both old and young expats. It also has an appeal to both urbanites and suburbanites. Madrid is a varied European city with neighborhoods that are full of restaurants and tapas bars, serving up traditional dishes as well as modern recipes. Many expats choose to live on the outskirts of the city, which are less noisy, and has plenty of housing options, schools and parks. Madrid is the most expensive city in Spain.
Barcelona, the capital of Spain's Catalonia region, has a flourishing expat community. This city offers the best of both worlds – city life and proximity to nature. Rural Catalonia is more appealing to retirees.
The coastal region of Costa Brava is the place to be for those who want to live by the beach, but within a short distance from the urban area.
Valencia offers the comforts of city life and is more affordable that Madrid and Barcelona. The lifestyle in Valencia is not only more affordable than other cities, but is also more peaceful. There are a number of commuter towns located just outside the city with accommodation in the form of sprawling villas. The area is home to some good international schools.
Moving south along the Costa Blanca, one can bypass the high-rises and find rural coastal towns. There are also small urban areas such as Alicante, which provides all the necessary amenities. There has been a surge in the population around these areas. Being a popular destination, property prices tend to be on the higher side.
Andalusia is home to Seville and Granada, two of the biggest cities in the area, and both very different. Seville tends to be slightly more conservative, while Granada is more casual and appeals to a younger population. The Costa del Sol in Andalusia is a tourist hub and attracts a large number of foreigners.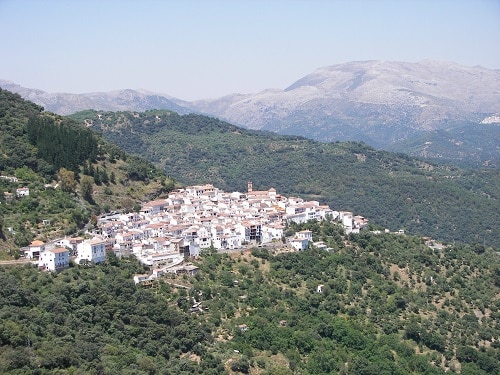 © Olle August on Unsplash
Those who prefer country living can head to Galicia, which is rich in natural beauty. However, services and amenities are not widely available here. Galicia is characterized by rainy weather, but still remains a popular destination.
The British housing market
There is a wide range of housing available in the UK and it varies in terms of quality and affordability.
Flats, maisonettes and bedsits are typically found in the urban areas. Expats can also opt for a house-sharing option where one can rent an individual room in a large house shared by others.
Expats looking to buy property in the UK can avail themselves of the services of a reputed estate agent who can help them find appropriate property by providing free valuation and surveying services. Once a suitable property is found, the agent can also aid in the process of conveyancing. Buyers can also hire a property lawyer for this step. Mortgages are available through banks or building societies, if expats can provide the necessary documents. Properties in the UK can be bought freehold or leasehold. Freehold properties are more commonly found and refer to property that is owned outright. Leasehold properties are owned for a specific period as mentioned in the lease.
The Brexit referendum result seems to have led to a drop in the number of people moving back to the UK. Housing transactions fell by 9 percent in the second half of 2016 as compared to the same period in 2015, according to figures from HM Revenue & Customs, the UK's tax, payments and customs authority. According to them, the Brexit vote has affected confidence in the housing market.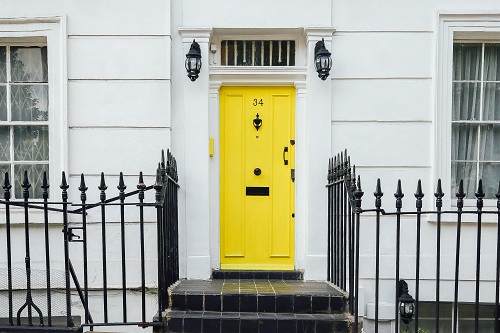 © Evelyn Paris on Unsplash
Analysts maintain that the main impact of the vote has been in London, a destination that has previously experienced a boom in housing prices. Market intelligence and valuations company Hometrack maintains that the uncertainty surrounding Brexit has been reducing house price growth in London, which is at its lowest level since May 2013. Price growth in the capital has been outdone by cities such as Manchester and Bristol. According to Hometrack, growth in prices in London remained at a yearly 5.6 percent in February this year.
Since the triggering of Article 50 on March 29, 2017, it remains to be seen how the housing market responds, depending on the negotiations that will occur henceforth, and how that affects buyer and seller sentiment. If the European Union is welcoming to negotiations, it is likely that the impact on sentiment will not go beyond mild caution. If there is a more combative stance, it will restrict activity. London remains the place where buyers will be most careful, since purchasing a home in the capital is a major financial commitment.
Taking into consideration the broader economy, a significant factor will be inflation, which has already begun on account of the fall in sterling. Analysts say that things are moving to a point where consumer sentiment weakens, especially due to the rising inflation. If this occurs, it will lead to weaker price growth and even small price drops.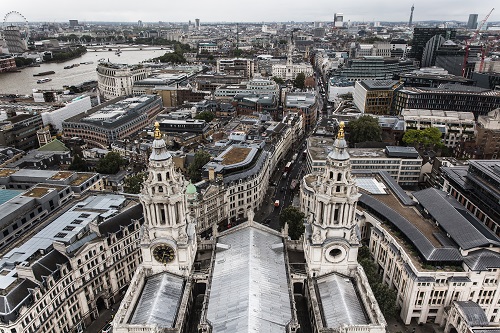 © Thomas Kelley on Unsplash
But the biggest casualty will be transactions, which are already appearing weak in the more expensive markets. Given the increasing prices for household goods, consumers may prefer to renovate existing houses rather than go in for a bigger investment for a larger home. Economists say that the biggest risk is an adverse macroeconomic jolt, especially when it comes to employment. This can bring down demand for housing and affect the ability to repay existing mortgages.
The mortgage market seems to have not undergone any significant changes thus far on account of Brexit, as interest rates continued to drop all through 2016 and into 2017. Banks are still lending and the rates are competitive. There are also still several high loan-to-value mortgages. This could come to a halt if there were to be a change in base rates. So, if the Bank of England were to increase its rate from 0.25 percent to 0.5 percent, there would be a psychological impact that would be greater than the practical increase in mortgage payments, and confidence would be adversely affected. With regard to mortgage lending, there might be more focus from lenders on older homeowners who have large amounts of equity. There is likely to be less negative sentiment among older householders about Brexit, since most of them may have voted in favor of exiting the EU.
Have your plans to buy property in the UK or abroad changed since the Brexit vote? Share your thoughts in the comments!