There are many different reasons why expats choose to live in one country over another. Career, income, climate, and weather are a few of the factors that most expats consider. In addition, for an increasingly large number of expats, the work-life balance in a country is an important consideration. Being able to achieve a good balance contributes greatly to a satisfaction with expat life in general; a life that is dominated by work is usually found to be less satisfactory, regardless of factors like income.Work-life balance seems to be a particularly important consideration for American expats – after all, the US lags far behind most developed countries in this area. Many Americans move abroad in search of a lifestyle that is hard to attain at home, and a better balance between work and leisure is an important part of this lifestyle.
Factors that affect the work-life balance
The main aspect of work-life balance is of course the number of hours you spend at work per day and per week. However, what a lot of people forget to account for is the hours spent commuting to and from work. This too is essentially time and effort spent towards work, and not towards your personal life. The time remaining after work and commuting is what gives us the other indicators, namely the number of hours you spend on leisure, personal care, and with family.
Factors that influence all of these include the work culture, the environment (safety, community, recreational opportunities), transport (enabling an easier commute), and affordable housing (allowing people to live close to their workplaces). Income levels too play a role – high income levels allow people to earn a decent living without needing to spend too much time at work.
Another important factor is government support for families, in terms of things like leave policies and free or subsidized childcare services.
Countries with the best work-life balance
Unsurprisingly, considering all these factors, most studies and reports that look at work-life balance find that the countries with the best balance are in Europe. According to the Better Life Index from the Organization for Economic Cooperation and Development (OECD) in 2015, Denmark is at the top of the list in terms of work-life balance. HSBC's Expat Explorer 2015 report, which focuses more specifically on expat experiences, also has similar results – Germany and Sweden top the list in terms of work-life balance for expats, followed by the Netherlands and Switzerland.
Here are five countries that offer a great work-life balance for expats.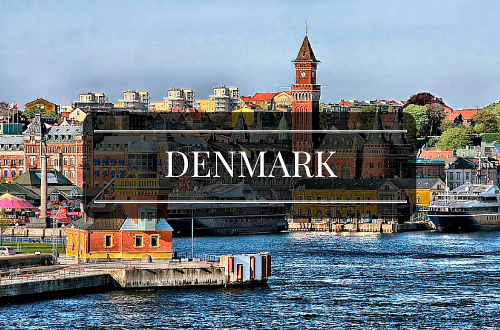 © tspdave on pixabay
In Denmark, the percentage of the working population that puts in very long hours at work is almost unbelievably low – it's only 2%! The average in the OECD is 13%. Slightly more men than women work long hours – the percentages are 3% and 1% respectively. The average working week in Denmark is only 37 hours, leaving plenty of time for life outside of work.
According to the OECD report, full-time workers in Denmark spend 67% of their time on personal activities, such as eating, sleeping, spending time with friends and family, and indulging in hobbies.
The OECD report gives much of the credit for this to Denmark's government policies. For example, public spending on family benefits is high, and a large part of this goes to childcare services. Parents also get generous amounts of family leave, and in general, most organizations are flexible with their work policies, allowing employees to work from home or take time off when necessary.
In general, Denmark scores well in studies that look at satisfaction and happiness. For example, it tops the list of countries in the United Nations' World Happiness Report, based on factors including GDP per capita, healthy life expectancy, freedom, and trust. Expats typically find the Danes warm and informal, and find it reasonably easy to settle in. Most expats here also say that they earn more than they would back home, due to which they don't mind the admittedly high cost of living.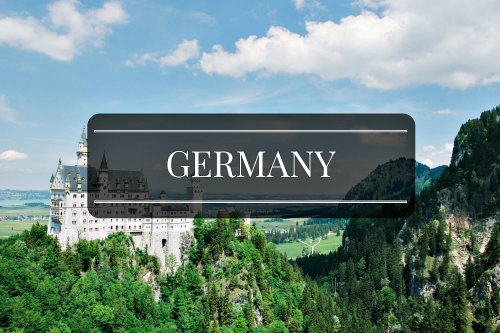 © snapwiresnaps on Tumblr
The German work ethic is of course famous, and as a result, some people might expect them to be working longer hours than most other countries. However, according to the OECD report, only 5% of German employees work very long hours compared to the average of 13 per cent. The difference between men and women is fairly large – 2% of women but 8% of men work very long hours. However, here too, the overall figure is still quite low, and the average work week is only 35 hours. Germans get a considerable amount of leave – annual paid leave here is the third highest in the world, and parental leave is also among the most generous, especially after the recent reforms. Clearly, German success is not about long hours but about efficiency.
In the HSBC Expat Explorer report too, Germany ranks fifth in terms of family life, which of course depends to a large extent on work-life balance. On the whole, based on expat opinions, the report ranks Germany among the top four countries for work-life balance. The local economy is perceived as stable, especially with Germany's strong financial and manufacturing industries, and Germany places third on the list in terms of economics. Expats say they have great career prospects here, see quick career progress, and have great job security, but don't need to compromise on their personal lives.
Germany also has a considerable foreign-born population, and the diversity and cultural acceptance make it easy for outsiders to settle in, despite linguistic challenges. On the whole, the country offers a great quality of life, with its well-developed infrastructure, safety, efficiency, cleanliness, and rich cultural heritage.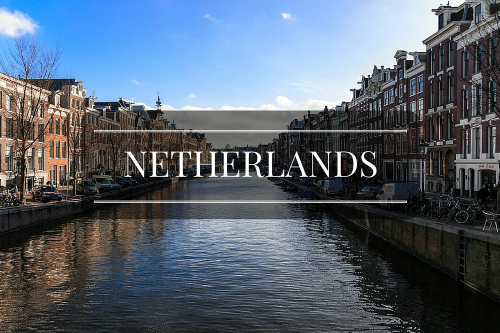 The percentage of people working very long hours in the Netherlands is an astonishingly low 0.5%. Almost no women work very long hours, while the percentage for men is about one per cent. Full-time workers spend around 15.5 hours per day on personal activities, which is only a bit less than Denmark's 16.1 hours. Surprisingly, a huge proportion of the workforce has only part-time employment, and not for lack of opportunity, but by choice. However, women make up the bulk of this part-time population. Interestingly, female employment in the Netherlands has rapidly risen in the last two decades, going from among the lowest in the OECD to well above the OECD average.
In general, the approach to work in the Netherlands seems pleasantly laid-back. Employees get generous amounts of paid vacation days and parental leave, and there's also the concept of "vakantiegeld" or vacation money, which is part of your salary package as an employee, and is meant to cover your vacation expenses.
Respondents to the Expat Explorer 2015 survey also reported great job security, career progression, and confidence in the economy, in spite of recent economic turmoil, from which the country seems to be recovering quite well. The Dutch in general are warm, liberal, and welcoming to people from all over the world, and most expats find it easy to settle in here. Expats also reported an exceptional work-life balance, placing the Netherlands in the top four countries in this area. With all of this, plus the great infrastructure, cultural heritage, and natural beauty, it's no surprise that the Netherlands is in the top ten in the World Happiness Report.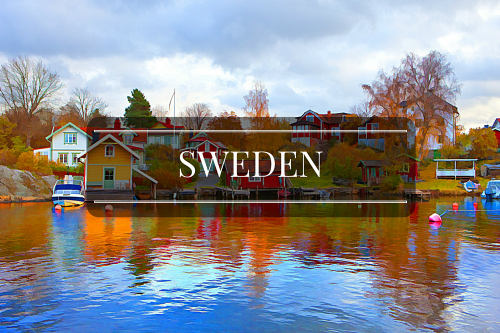 © Bengt Nyman on Wikipedia
Sweden came third in the overall rankings of the Expat Explorer 2015 report, and first in terms of family life. According to the report, nearly 75 per cent of expats in Sweden say that their work-life balance here is better than it was in their home country. Employees are usually allowed to adjust their working hours according to their lifestyle (for example, in order to drop their children to school or pick them up), and also to work from home. According to the OECD Better Life Index, only 1% of Swedish employees work very long hours. The six-hour workday, which many Swedish companies have adopted, has also been getting a lot of attention recently, and gives employees even more personal time.
Government policies contribute greatly to the work-life balance in Sweden, stipulating leave allowances and providing a range of benefits. Employees don't just have a generous amount of paid leave, they are required by law to take a certain number of vacation days every year. The OECD report also mentions temporary parental leave, which allows parents to stay home to care for a sick child and apply for this leave online, through a smartphone app.
The country ranked in the top ten for economics in the HSBC report, with most respondents saying they were extremely confident about the economy and about their job security. Expats also appreciated the Swedish willingness to embrace diversity in the workplace. Here, the infrastructure, the natural beauty, and the warm, welcoming culture contribute to an excellent quality of life. Sweden is another country that's in the top ten of the World Happiness Report.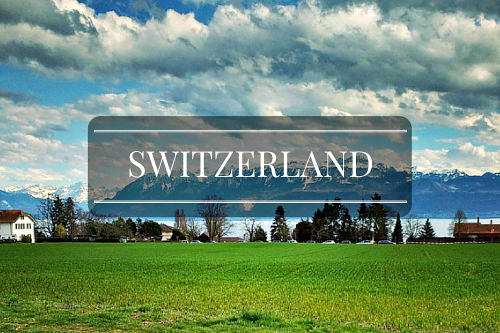 © scarscarscar on Instagram
Switzerland placed second on the World Happiness report, right behind Denmark. The country was also mentioned by expats in the Expat Explorer 2015 report as one where they enjoyed career advancement and job security without needing to compromise on their personal and family lives. In fact, Switzerland placed right at the top of the list in the Expat Explorer 2015's economic rankings, with most expats saying that they were confident about the economy and happy with the career progress they were seeing. It was also mentioned as one of the four countries with the best work-life balance.
According to the OECD Better Life Index, approximately 6.7% of employees in Switzerland work very long hours. This is higher than most of the other countries on our list, but it's still a lot lower than the OECD average of 13 per cent. The average work week here is around 40 hours, although people in some sectors may often work longer. The Swiss seem to work a fair bit more than most of the other nationalities on this list, but working hours are not the only factor affecting the work-life balance. There is probably also a difference between the experiences of expats versus those of locals, which would explain the country's middling rank in the OECD report but high rank in the HSBC report.
Switzerland has fairly generous policies for vacation leave, parental leave, and childcare benefits, making it easy for working parents to manage their family lives as well. The OECD report mentions a system of childcare vouchers that has been tried out successfully on a small scale, and will now probably be implemented more widely.
Have you lived in any of the countries mentioned above? How is your work-life balance? Share your experiences in the comments.