Travelling the world is an exciting prospect for anyone; the chance to explore new places, experience new cultures and make friends with people from different lands.
But imagine being a child with the world at your fingertips. There are limitless possibilities: you can go searching for polar bears at the North Pole, swim with dolphins in a tropical lagoon or see the high-rise hustle and bustle of the world's biggest cities. The only limit on adventures would be your imagination.Expat parents often worry about uprooting their kids, taking them away from the culture they are familiar with and transplanting them into an alien world far from anything they know. In reality kids are often quicker to adjust than adults, taking everything with a pinch of salt and getting excited when confronted with the unusual.
Of course, a life of adventure and exploration doesn't always translate to the best education, healthcare or leave allowances for parents. Raising a family can be difficult, balancing the needs of youngsters against the demands of working life and the extra admin that goes with living overseas.
Expats may be travelling to take up their dream job or to follow their own dreams of a relaxed life overseas, but if this means condemning their little ones to miserable school lives or limited opportunities, it hardly seems fair.
That said, there are countries which place great value on family life, working it into the fabric of the nation and making sure that no child is left behind or parent left to struggle. There's extra working leave, better schools, support payments and free university education to consider.
Different countries also place different values on the importance of healthy living, some shepherding kids into the classroom when others are sweeping them onto the sports field.
There are multiple ways to measure just how good a country is to live in. Some studies measure the levels of inequality between the richest and poorest kids, others childhood obesity or academic attainment.
We've taken a look at all these reports and anecdotes from expats with families to come up with our own rundown of the five best places in the world to bring up kids.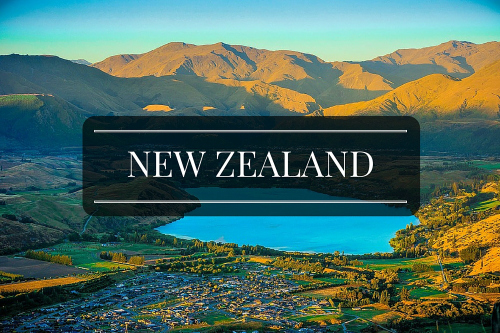 © Mariamichelle on Pixabay
The New Zealand landscape offers untold chances to enjoy a wide range of sports and adventures. One country offers chances to ski and surf, hike and bungee jump alongside traditional sports like cricket, hockey and rugby. With the cleanest air and water in the world, healthy, active living is a big part of the national psyche.
Kiwis also enjoy one of the best education systems in the world, with low-stress schooling that still delivers world-beating grades. The only thing expats need to be aware of is New Zealand's strict policies on attending the nearest, not the best, state school available, and an increased onus on testing.
New Zealand is relaxed and laid back with and incredible cultural diversity that is celebrated in an integrated community. The Maori culture is ever-present and successive waves of immigrants have helped create a nation rich in international influences.
The biggest challenge with Kiwi life is the relative isolation of life on the island nation. It's a long haul flight to anywhere that isn't New Zealand or Australia, meaning options may be limited when your youngsters grow up and want to explore other opportunities.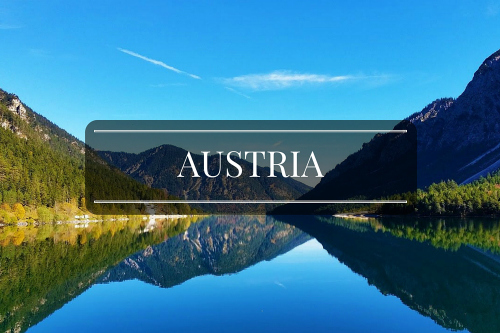 © John Power on YouTube
Vienna, the Austrian capital, often tops quality of life indexes as the world's best city to live. And it's even better for bringing up a youngster; the buses and trams have dedicated buggy zones.
The Austrian state also does a lot to manage the cost of childrearing, with an array of child benefit payments available to suit every family along with generous parental leave. Other stipends include allowances for childcare costs, which can be claimed until the child is 25 years old.
New parents are entitled to take a full two years off work on full pay in order to care for new arrivals. Kindergarten care is also available on the state for minimal cost, or private pre-schools can teach basic skills and languages for just GBP£91 to youngsters from two years old.
But it's not all about school and work in Austria; the country also places high value on leisure time. Skiing is the national sport, with schools in some regions offering a week-long ski trip as part of the annual program.
Joining a ski club is normal for every member of the family, with annual membership entitling you to free ski lessons. Hobbies are a way of life in Austria, with groups and clubs available in every town. Kids can have a go at a range of sports, from football to rock climbing.
Young people are included in the daily life of Austria in a way they aren't in many countries, with legislation in place to ensure any government policy considers its impact on young people and their futures.
Austria's mountainous landscape is a spectacular natural world to explore, whilst its towns and cities go out of their way to be family friendly.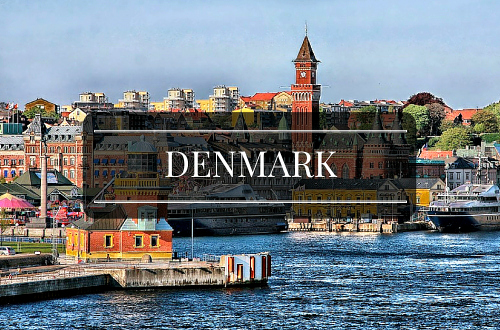 © tspdave on pixabay
Denmark boasts the narrowest gap between rich and poor when it comes to childrearing, giving all youngsters an equal start in life. This is one factor that may explain why the country is consistently voted the happiest nation on earth.
The country has a smaller population than London and a very low crime rate. Danes are so comfortable in the safety of their communities that their children play outside, even on the city streets, confident that strangers will look out for their youngsters and drivers go slow in expectation of kids in the road.
Nina Kragh, a Danish journalist quoted on theguardian.com says, "children play in the street all the time. Even my youngest, Yrsa, who is two, goes out there with her older sisters. It's common across Denmark." It's not unusual to see kids as young as ten taking public transport across the city unaccompanied.
Play extends to school, which doesn't start until kids are six years old. Even once lessons start, they might not learn to read until they are nine. Something in this system is working as Denmark is rated as having one of the highest educational levels in the world.
Instead, children as young as six months are offered places at pre-schools for GBP£300 a month. This is a great assistance to families looking to get back to work.
The Danish tax system is geared towards keeping both parents in work, and whilst flexitime is available and employers tend to be helpful offering time off when children are sick, the expectation is that both parents will work full time.
Recently the Danish system has started to move away slightly from the hands-off, low pressure education system. Schools have begun testing between the ages of 7 to 18, although these are only for internal monitoring.
Ultimately though, Denmark still has an education system that prizes outdoor play and self-reliance. Even the youngest kids are expected to be independent and confident, making for mature well-rounded young adults.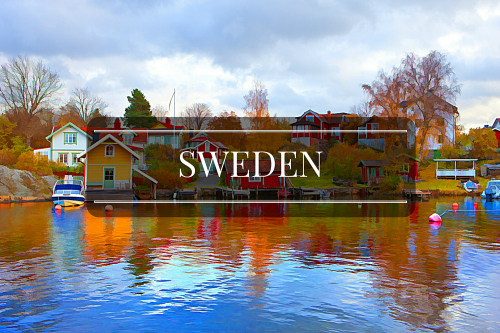 © Bengt Nyman on Wikipedia
Sweden is big on quality time. When a child is born the parents are automatically given 480 days of paid leave to divide between them, with 60 being reserved for the father. But even after these mandatory days are used up, the parents have the legal right to reduce their working hours until the child is eight.
Even after your little one turns eight, you'll still be able to enjoy plenty of family time. The majority of Swedish employees enjoy a whole five weeks of annual leave between July and August.
These holidays are usually spent enjoying the Swedish summer, which has long hours of daylight thanks to the northern latitudes. Vacations in summers are usually spent in family-owned summer houses on the coast or in the unspoiled woodlands. Expats can expect invites to come visit Swedish friends at their cabins and summerhouses. Due to the long dark winters, many Swedes will jet off to Thailand or somewhere tropical to top up on vitamin D.
It's not just time that Swedish parents get to enjoy. The government pays a monthly allowance per child to help with the cost of raising youngsters. There's even a bonus given to parents who split the allocated childcare leave and a scheme known as a 'Vabbing', where the government pays your salary if you need to take time off work to care for a sick child.
Sweden is committed to gender equality, so it's highly unlikely that either partner will face tough questions about their decisions to take time off or to go back to work. There is a great system of government-subsidised childcare that helps families get back to work when they are good and ready.
Children as young as one can attend pre-school programmes that include two meals a day for less than GBP£115. Different pre-schools cater for different requirements; some offer specific curriculums geared toward arty youngsters and there are even bilingual schools to cater for expat kids.
The Swedish approach to childrearing focuses on getting kids out and about, playing in natural parkland, hunting bugs and playing in the snow. Even the smallest babies will be left in buggies and prams out in the snow whilst parents sit inside cafes sipping hot coffee.
Angelina Allen de Melo, a Californian living in Gothenburg, took some time to get used to this. "I went to meet a friend for coffee in the pouring rain. She told me her baby was asleep outside in the stroller, like it was the most natural thing in the world," she told cupofjo.com. "I realized that it was not actually that crazy when I compared that approach to bringing a wet stroller with a sleeping baby, all bundled up in winter gear, inside a crowded, stuffy cafe, full of germs."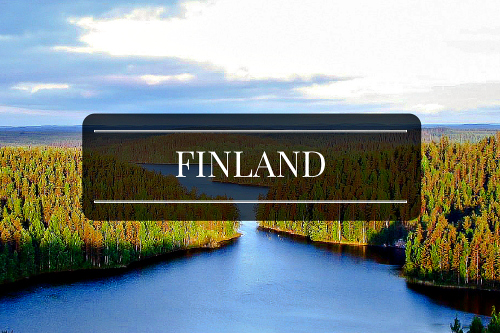 © M Passinen on Wikipedia
Finland is famous for inventing the 'baby box'. Babies sleeping in cardboard boxes might not sound like the most advanced childcare scheme in the world, but the Finns have it all worked out, giving them the lowest infant mortality rate in the world.
Every new mother, whatever her status or income, receives a large package from the government completely free. Inside the box is a starter kit of everything needed to clothe and comfort a newborn. The idea is catching on around the world after the Finnish government presented one to the Duke and Duchess of Cambridge when they announced they were expecting their firstborn.
The box is packed with bibs, babygrows, bathing products, nappies, bottles, and other essentials. Even when the box is empty, it continues being useful as the padded bottom makes it a perfect cot.
Finland also does a great job at looking after youngsters when they get bigger, frequently topping education tables thanks to the 17 years of mandatory state education. But these academic results aren't due to heavy workloads and lots of tests.
Finnish schools have removed competition from their curriculum, focusing on bringing every child up to the highest standard rather than just the brightest youngsters. There's very little homework and children are encouraged to learn through play and creative projects.
Pre-schools are known as Barnhage and take on little ones as young as one year. The onus of these schools is on play and physical activity; children will be outside in all but the coldest weather, even eating meals outside. Childcare is subsidised and runs for the normal working hours of most businesses.
Finland provides a very effective welfare state for all its citizens, as American Rebecca Zeller found when she moved to Oslo. "In many ways life is good here," she told cupofjo.com. "There's security—the government provides so much. Everyone gets a pension; full-time childcare is $350 a month, at the most; medical care is basically free. You don't even have to worry about paying for college!"
Article by Andy Scofield, Expat Focus International Features Writer