If you are relocating abroad, you may be wondering about the situation in your new home as regards mental health. Maintaining your mental and emotional equilibrium is tough at the best of times, but the recent pandemic has seen a rise in mental health problems across the world. Cultural perspectives on mental health vary widely within individual countries, let alone internationally. In this article, we will take a look at some of these differing perspectives and how, if you should experience mental health difficulties when you are abroad, you can most easily access help and support.
Cultural perspectives can impact treatment and how easy it is to access. Depending on where you are headed, you are likely to find a wide variety of attitudes, ranging from silence and stigma to sympathy and support. The WHO, back in 2001, identified stigmas towards the mentally ill as the 'single most important' barrier to overcome within communities, and although attitudes in the West have changed significantly over the intervening decades, with top athletes such as Naomi Osaka now willing to speak out about their mental health challenges, there is still a way to go.
Studies have shown that even within a single country, approaches to mental health and mental illness vary. For instance, in the USA, European Americans are more likely to access therapeutic treatment within the conventional medical sector than African or Latinx Americans. Studies between Indian and American students showed that the former were more likely to attribute depression to personally controllable causes (rather than, say, underlying neurophysiology), such as a failure to achieve goals, than the latter. Overall, across the world, stigmatisation of mental health tends to be lower in developed countries than in developing ones, but attribution of the causes of mental illness may differ significantly: different ethnic groups may stigmatise some types of mental illness, and not others.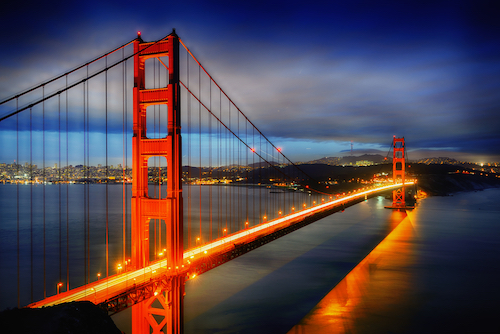 In China, there appears to be a recognition that there's a problem, with a recent report calling for the training of 40,000 psychiatrists to address the issue. Covid has probably put a hold on that, but moves are afoot to improve the nation's mental health. In the US, the attitudinal shift is generational, with millennials proving more willing to seek out help for mental health difficulties.
Scandinavian countries are particularly strong on mental health. Copenhagen, for example, is estimated to have around 4,000 medical staff involved in patient care. Denmark is also pioneering other, more alternative, treatments to assist people with mental health conditions, such as the concept of 'culture vitamins' (Kulturvitaminer) which relies on trained lay people and group therapy. Support such as free mental health ambulances is also available. Mental health across the Scandinavian countries is regarded as a treatable condition, rather than a weakness.
Western European mental health provisions are usually towards the higher end of the service spectrum, particularly in the private sector. It's reported to be difficult to access NHS mental health care in a non-emergency context in the UK, for instance. In France, free mental health provision is supplied by the Centres Médico-Psychologiques (CMP), but experts report that this siloed approach, which is separate from the overall medical system, results in limited access for patients and their life expectancy suffers in consequence. In France, GPs remain in the frontline when it comes to first encounters with mental health requests, and they often lack the structure to refer patients properly. The French are now looking towards a more integrated approach to mental health support, such as practiced in the UK, the Netherlands and New Zealand.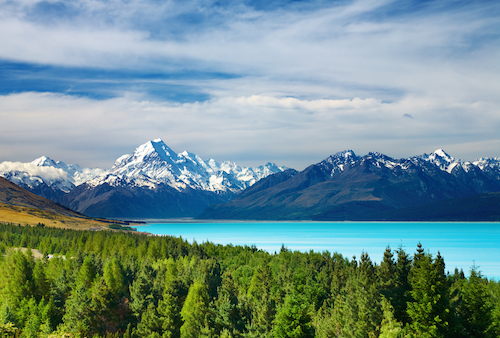 In the Antipodes, both Australia and New Zealand offer a variety of support services, but reports suggest that these are underfunded in Australia. Covid has also caused a mental health crisis in New Zealand – as in other places, anxiety disorders in particular are on the rise.
In the UAE, there are a number of institutions which specialise in mental health support, and the Maudsley has an outpost here: headquartered in London, it has an institution in Abu Dhabi as well. In Sharjah, the Al Soor Speciality Clinic runs free seminars on various mental health issues, with public education as part of its remit. Kuwait has recently boosted its own mental health program, with both the Kuwait Center for Mental Health and the Ministry of Health itself bringing in phone support and online applications in the wake of the Covid pandemic, which authorities say has increased mental health challenges across the country. In Kuwait, the stigma attached to mental health appears to have decreased as people realise – again in the wake of Covid – that mental illness can affect anyone. The medical authorities are also trying to increase understanding and skills among frontline workers.
In some countries, however, mental health support remains poor. In Brazil, for instance, there are estimated to be five psychiatrists for every 100,000 people in the southeast and in the northeast it's less than one psychiatrist for the same number of people. Russian mental health support suffers from chronic underfunding, and there remains a stigma from Soviet times, in which ideological factors played a role: mental illness was regarded as a capitalist problem, not as something from which Soviet citizens suffered. There are still a low number of medical professionals specialising in mental health per capita. A recent report from Saudi Arabia suggests that although facilities are there, stigmatisation impedes access.
Thus, local attitudes to mental health issues will vary considerably depending on where you are based. If you think that this might be an issue which will affect you, it is advisable to do some research regarding mental health support and attitudes in your new locale. If you are in employment, check out what kind of support is offered by your company's HR department, and research local resources, such as counselling in your own language and online services.