Since a large number of people have not been travelling in 2020-21, the car rental industry has recently gone into meltdown, with sticker shock becoming rampant: in the USA some customers are being charged up to $700 a day for an average SUV. Forbes and other publications issued a heads-up on this back in the spring, when people started reporting significant difficulties with renting vehicles, particularly at the last minute.
What has been happening, and how can you avoid a drama at the airport if you want to pick up a car for your post-lockdown trip?
The covid pandemic has hit the car rental industry very hard. Suddenly, very few people were renting vehicles due to lockdowns, but car rental agencies such as Hertz still found themselves with a huge fleet and the need to pay for space to keep their cars. Their response was to sell off a high number of vehicles, so now that the pandemic is slowing down, there are not enough cars available.
Hertz declared bankruptcy (it is now emerging from it, but is still in trouble), along with some other rental agencies. Car hire agencies in some US cities — such as Tampa and Orlando — sold out entirely, leaving travellers with no hire options unless they had booked weeks in advance. In the States, more people have been driving due to concerns about public transport, taxis and Ubers and the proximity to other people, plus an increase in the number of people who are 'staycationing' rather than flying abroad for their vacations. But in some cases, travellers are finding that car rental has become the most expensive part of their trip.
On top of this, there is a global semiconductor shortage which is making car manufacture slow down. So rental companies aren't necessarily in a position to simply buy more vehicles in bulk at a discounted rate, which is what they used to do prior to 2020. Car manufacturers have prioritised retail sales rather than hire companies. In addition, no prepayment when renting means that there are typically a lot of no-shows and, further, local labour shortages mean longer times for car valeting between customers.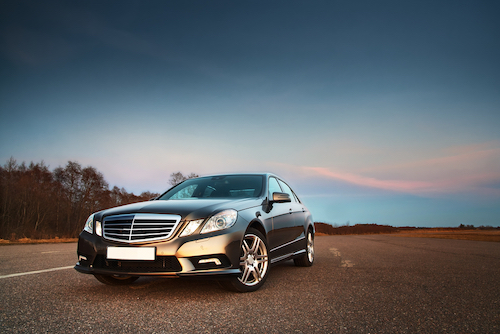 Reports have tended to focus on the States, but this is a worldwide problem, with the CEO of Europcar reporting similar difficulties: they have seen a 45% drop in demand. In Europe, confusion over travel corridors has also meant that people are reluctant to take their own cars to their destinations, as coordination between European countries has been lacking. Europcar have recently turned down a €2.2 billion takeover by Volkswagen; rental companies have been run by car manufacturers in the past, but they say that this does not necessarily solve supply problems.
In Hawaii, travellers reported prices of up to $600 a day and local authorities have been trying to encourage people not to hire U-hauls to get around in. This has been the case elsewhere in the US, with wedding parties turning up in vans. One car magazine reported a queue of 60 people at a Hertz dealership for a single car.
What is your best option, then, if you are thinking of renting a car?
Experts recommend booking well in advance – perhaps even before you buy your plane tickets, since it's likely that you'll find it easier to book flights than your car rental at the moment. They also point out that you can reserve a car without a credit card, so you won't be losing anything. However, it's important to note that even if you do make a reservation, you still might not get your car: rental companies typically overbook to cover no-shows, but if everyone does turn up, there sometimes aren't enough cars for hire.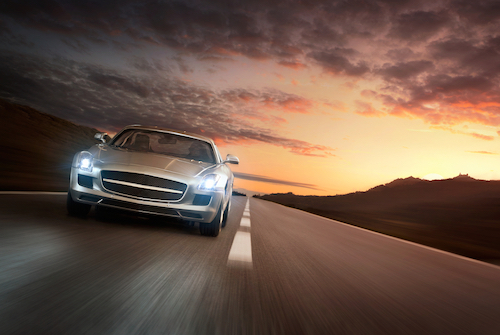 If you are travelling to a resort, it is worth checking out their airport shuttle services and whether they work with a taxi firm for short trips. Some taxi companies will do special rates for longer trips, including airport runs. Using Uber or Lyft is also an option, but this will depend where you are: out in the wilds, you won't find the extensive provision that you will in a city.
There are some apps such as Turo which will allow you to hire someone's personal car locally, but these tend not to be so effective for airport pickups. However, customers report that this can be substantially cheaper than the rental companies and a wider range of makes and models are available. There are other alternatives too, such as Zipcar and Getaround.
You can also bypass the regular rental companies entirely and hire a vehicle from a local car dealership. Dealerships provide a number of rental vehicles, as they sometimes have cars in for servicing and work after insurance claims: some policies will offer you a loan car while yours is in the shop. One traveller reported hiring a Subaru for $460 over 7 days from a local dealership, and a very small number also offer airport shuttles. It is important to note that this does not apply to all car dealerships, but it is worth phoning around before you get to town. Remember, too, that, some hire cars from dealerships in the US come with state taxes and some optional (and non-optional) cost extras attached, so make sure you know exactly what you're getting – and paying – for your money.
This strategy does not only apply to the US – Toyota in Japan, for example, have some rental options as well. It is worth shopping around, well before you travel, because at least for the moment, the days of last minute car hire are gone. Europcar say that they are not expecting pre-pandemic levels of demand to rise until 2023, or until travel opens up fully between Europe, Asia and the USA.