Kenden, you're an American expat currently living in Cambodia. When and why did you move abroad?
I moved abroad in 2005 as a American Jewish World Service volunteer to Chennai, India. After than I worked on Gender issues for the UN and NGOs for 6 years in Afghanistan, Democratic Republic of Congo and Switzerland. My husband, daughter and I moved to Cambodia in 2012 and started a French International School.What challenges did you face when you first moved abroad?
Looking back on my first years as an expat, multicultural communication (language use and non-verbal communication) challenged me. In each country, people have a different way to communicate, and it takes time to understand what people are saying and doing.
You're the founder of Jewish Food Hero, which encourages plant-based alternatives to Jewish dishes. Tell us a bit about the site and its aims.
Jewish Food Hero is a lifestyle blog that provides inspiration and resources for Jewish women all over the world. The site is mostly focused on healthy and beautiful living, and Jewish Food Hero offers Jewish plant based recipes and a luxe letterpress Jewish Holiday Calendar.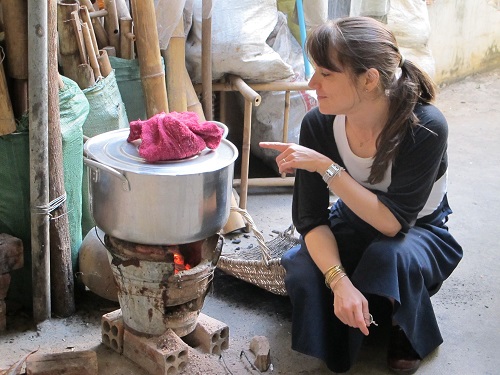 Kenden Alfond, the blogger behind Jewish Food Hero, in local kitchen in Cambodia, where she currently lives ©
Matkonation
How does food help people to keep in touch with their culture? What is it about cuisine that's so important?
Food is culture.
The way we eat, who we eat with, who prepares the food, how food is central to building and maintaining relationships and the degree to which we view food as nutritional and emotional sustenance is cultural.
Tell us about some of your recipes and where the inspirations for them came from.
Twice Baked Sweet Potato Tzimmes: Tzimmes (sometimes spelled tsimmes) is a traditional Ashkenazi Jewish sweet stew typically made from carrots and dried fruits such as prunes or raisins, often combined with other root vegetables.
I've adapted a traditional tzimmes recipe with healthy ingredients that are all plant based.
Mock Chopped Liver: Chopped liver is one of those foods that seems to always show up on Jewish tables.
This chopped liver is plant-based. Mushrooms and walnuts make this spread rich and satisfying. It makes a lovely appetizer when served on bread, crackers or with celery sticks.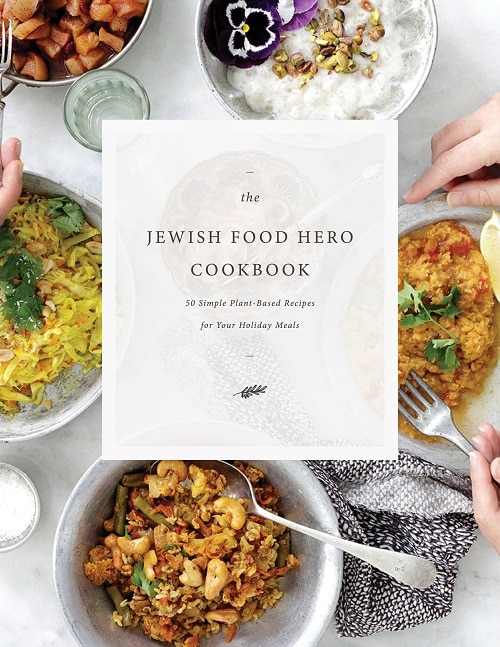 Do you have any advice for people who are thinking of moving abroad?
Living overseas challenges the notion of "feeling settled." In general, I would say that it takes 6 months to feel "arrived" in a country and one year to feel like you are beginning to understand the country where you are living and working. The idea of "feeling settled" is something that comes and goes and perhaps is not the priority when living abroad.
Finally, when you're not working, what do you enjoy doing in your spare time?
I enjoy spending time with my family, moving my body for energy and enjoying a cup of coffee solo or with a friend.
Kenden Alfond is the founder of Jewish Food Hero which nourishes the minds, bodies, and spirits of Jewish women around the globe. She offers vegan recipes that are a modern twist on traditional Jewish meals and resources to support an intuitive turning toward greater health. You can find The Jewish Food Hero Cookbook: 50 Simple Plant­Based Recipes for Your Holiday Meals at jewishfoodhero.com.