Has Brexit put you off the idea of moving overseas, or even just buying a property abroad? Whether you're seeking a ski chalet for extended visits to France, want to make a permanent move to Australia, or are still weighing up your options, you might have plenty of questions about what Brexit means for your move abroad.

We're going to consider Brexit progress so far and look at what could happen to British buyers looking to invest in a new life overseas, both before and after Brexit.
Before Brexit – What's Happening Next?
At the minute, the UK is waiting for trade talks to begin at the end of March (22nd-23rd). It's fair to say that since the EU referendum in June 2016, little progress has seemingly taken place. It took a substantial amount of time to make any agreements before Christmas to move talks on to trade, and even then, EU chief negotiator Michel Barnier said that the next round of trade talks might take longer and be even more arduous.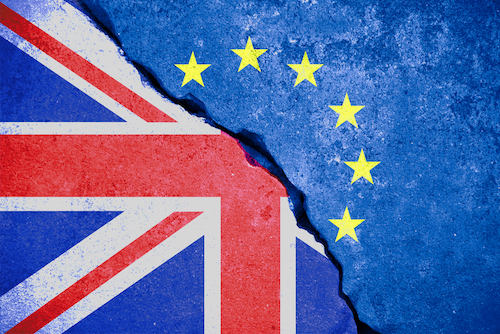 Now we're fast approaching the March 19th 2019 deadline, and there still seems to be an awful lot on the UK Government's to-do list. This is especially true as on the 18th and 19th of October there's a Brexit summit scheduled which expects to have a deal outlined and handed to the EU parliament for it to be ratified. However, this deal needs to be agreed upon by the British parliament, and there are still concerns as to whether another vote might need to take place to give British citizens the option to have their say on whether the deal is agreeable. It's worth considering that another referendum could cause chaos for the pound and the economy; after all, the initial Brexit vote was close, with the 'Leave' campaign winning by 51.9% to 48.1%.
January and February have seen the UK cabinet discuss approaches to Brexit with plenty of questions raised. Will 'gradual divergence' take place where the UK is given a grace period, a transition phase that sees the British Isles leave fully in 2021? It's possible that the gradual divergence plan would be good for the UK; after all, in 2021 it would be able to go forth and spread its wings and create its own rules on things like technology, data sharing, AI, and robotics. However, the EU may see this as the UK cherry-picking what it wants and where it wishes to remain closer to the EU and therefore may not be agreeable across the Channel.
Moving Before 2019
A document published last year stated that Brits moving to the EU ahead of Brexit day in March 2019 would be eligible to stay living abroad, but that there may be some need to apply for residency or 'settled status'. However, UK citizen's rights to live and work in Europe won't be guaranteed if they relocate after Brexit day. In addition, although there may be rights to remain in another country after Brexit, those rights don't offer British expats the ability to roam throughout the rest of the EU with free movement.
After Brexit – Free Movement
Late last year, The Guardian published an article which claimed that some businesses which helped people move to Europe had noticed a 25% jump in business with doubled numbers of enquiries to move to Europe before Brexit. The primary concern for many was whether the luxury to move freely would be taken away once the UK leaves the EU. While a UK citizen can currently choose to up sticks and move to another country in the EU now, this may become more difficult after Brexit. There's the possibility there'll be visas and specific requirements to enter a country – which means retirement overseas may not be quite as easy as it has been up to now.
Pensions
One of the concerns for expats living abroad has been over pensions being frozen. However, last year the British government confirmed that UK pensioners within the EU would still be entitled to annual rises in their payments each year following Brexit. Expats in other countries such as Australia, New Zealand, and Canada don't get the annual increase in line with inflation, meaning their value diminishes over time. Additionally, any contributions of National Insurance made while overseas will contribute towards an expat's pension. Industry expert James Walsh commented: 'The UK and EU have agreed that the UK will continue paying and uprating state pensions to UK citizens living in EU countries after Brexit – and vice versa.' This development means that UK citizens living in Europe will continue to get the same annual inflation increases they would have been eligible for in Britain, and EU citizens in Britain will be given the same deal.
This agreement, covers people in other European Economic Area countries, such as Norway, Iceland, Lichtenstein, and Switzerland.
There were also questions raised as to how Qualifying Recognised Overseas Pensions (QROPS) will be affected. QROPS came into place in 2006 to comply with EU rules. There are some financial advantages to QROPS, such as being able to take a tax-free lump sum of up to 30%. These pensions can be moved to any European Economic Area (EEA) country without a fee, but if they're moving beyond Europe, expats have to reside in the same country as their QROPS to ensure they remain free of charges. If they do not reside in the same country, they're liable to pay a 25% cut of the pension they move overseas to HM Revenue and Customs. It's uncertain whether QROPS will be covered in the Brexit discussions or deal, but it's expected the expats that have switched their pensions before Brexit will be catered for, whereas after Brexit pensions may not be clarified until after Brexit, or after the transition period ends.
Healthcare
One of the other main concerns for people moving abroad is healthcare after Brexit. There's been a lot of speculation since the referendum on whether healthcare costs will suddenly rocket in price and cause many expats to move home after not being able to cover the expensive health insurance or care fees. However, last year saw a deal in principle agreed in Brussels which essentially means EU pensioners who have retired abroad will be able to enjoy healthcare in another country, while the NHS covers the cost. Brexit secretary David Davis said: 'This is good news for British pensioners in the EU.'
However, there have been concerns raised that Brexit will have 'potentially catastrophic' consequences on the NHS. A report published in the Lancet medical journal saw research undertaken into the effects of a soft, hard, and failed Brexit. The report read: 'The workforce of the NHS is heavily reliant on EU staff. Financing of health care for UK citizens in the EU and visa versa is threatened, as is access to some capital funds, while Brexit threatens overall economic performance. Access to pharmaceuticals, technology, blood and organs is jeopardised.' Estimates have suggested that in 2017, 60,000 EU citizens worked in the NHS and another 90,000 were working in adult social care in Britain.
Transition Period
There's debate as to whether the free movement of people would be extended until the end of 2020 with a transition period. The transition period would be in place to allow the UK a smoother Brexit; however, there are concerns over the UK's negotiating power during a two-year stand-still agreement. This could also mean EU citizens' rights could continue – with the UK not able to deny work permits to EU citizens hoping to enter the UK. However, the British government insists that free movement will end on 29th March 2019 and therefore any moves abroad after this could come with other requirements and restrictions.
Another Referendum?
There have been stirrings that there could be another referendum to agree on the final deal. It could occur in a couple of ways, and potentially see the UK not even leave. If the UK government was to come up against a major roadblock and not be able to agree on a way around it in negotiations (Autumn is an ambitious deadline for a deal to be approved) and a no-deal Brexit looked to be on the cards, there could be calls for a second vote. If a Brexit deal were to be blocked there could be another call for a referendum as there'd be nowhere left to turn. However, it would need the Prime Minister or the opposing party's leader (Jeremy Corbyn) to back the idea to get a referendum in place. However, it's worth noting that Professor Tim Bale's study last year suggested that 78% of Labour's members wanted a second referendum.
Buying a House Abroad
Buying a property somewhere new can be a daunting prospect and it can be hard to know where to start. At FC Exchange, we've helped thousands of people move their funds overseas to buy a property abroad. Here are some of the services available to you when buying a property overseas.
Lock In A Rate
Did you know that by using a currency broker like FC Exchange you can lock-in an exchange rate for up to two years? That means if you're worried about a hard Brexit, or concerned that negotiations in coming months could create unwanted market volatility, just speak to your dedicated dealer about a forward contract. Forward contracts are fantastic when purchasing a house because it means you can eliminate some of the worries that come with fluctuating exchange rates. For instance, buying a house can take months, and in that time your exchange rate could have shifted dramatically. Between 5th January and 5th February 2018, the pound to US dollar (GBP/USD) exchange rate fluctuated between interbank levels of 1.35 and 1.42. Transferring £300,000 to the US at 1.35 would have given you around $405,000, while the same amount at 1.42 could have offered you $426,000. That's fluctuations of $21,000 in just the space of 30 days.
Limit your Losses
Brokers can also offer you something called a stop-loss or a limit order. This means you select a rate either above the current level, or below. For instance, if the pound to euro (GBP/EUR) exchange rate was trading at 1.12, and you wanted to transfer your £150,000 when the currency pair reached 1.15, your broker could put in place a market order to transfer automatically on your behalf should the rate breach the 1.15 level. This works for losses too – so you'd be able to protect your funds in choppy markets. If the pound to euro were trading at 1.14 and was to drop suddenly on account of Brexit and you'd placed a stop-loss order with your lowest rate of 1.11, then your stop-loss order could prevent you from making further losses by trading automatically should it go to that point.
Make Opportune Trades On The Day
If you want to wait or move money in a hurry, your dedicated dealer can help you to get a great exchange rate on the day you need to transfer. Spot contracts are used for on-the-day transfers which means you'll get a great exchange rate, as soon as you need it.
If you'd like to find out more about moving your money overseas, contact FC Exchange on 020 7989 0000, or visit fcexchange.com.