A large number of families decide to move abroad based on various factors such as job opportunities, lifestyle, climate, political situation or personal reasons. A recent survey by InterNations included a Family Life Index subcategory, which focused on the quality of expat life. 45 countries were studied based on categories that were considered of most importance to expat families. These included quality of education, childcare and education costs, availability of childcare and education, and family well-being. There were 31 respondents for each country, who evaluated the categories of education, health, well-being and safety. Each country then received a ranking based on the overall quality of life they provided to families living abroad.Finland, which occupied second place last year, came out on top in all the categories except for family well-being, in which it took fourth place. According to the survey, no expat parents had anything negative to say about the health, well-being and safety of their children in Finland. Nearly 70 percent said that the country's quality of education is impressive. In second place was the Czech Republic. Respondents cited easy availability and affordable childcare and education, even though the quality of these was lower than the other countries.
The countries that experienced a major fall in their rankings included Bahrain, which came in at number 22, down from eighth place last year. Spain fell to 26th place from 12th place and Denmark came in at number 23 from eleventh place in 2016. Austria, which occupied the number one spot last year, was down to fourth place, while Sweden went from rank three to rank five, due to its dropping academic results. The lowest ranks of 44 and 45 were occupied by Saudi Arabia and Brazil respectively.
Countries which rose in rankings based on quality of life for families included South Korea, Belgium and Norway.
Here we take a closer look at the survey's top ten nations that accorded the best quality of life for families, and thus emerged as the best countries in the world to bring up children.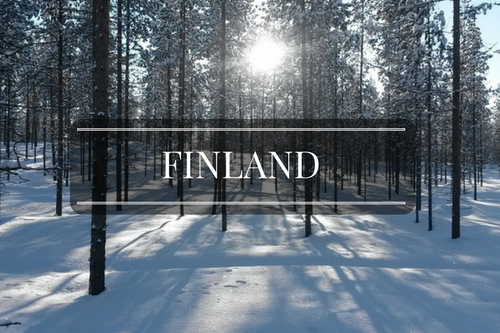 There are a variety of factors that make Finland the best place to raise children. The country makes available special maternity packages to expecting mothers. Every package contains children's clothes, cloth diapers, towels, bedding, breastfeeding guides, books on baby care and other necessary child-care items. The box itself comes with a mattress that transforms it into a sleeping cot.
Expecting and adoptive parents are also eligible for a tax-free amount of 140 euros. Maternity leave in Finland can begin 50 to 30 working days before the estimated delivery date. The government provides a maternity allowance for about four months. Even self-employed people, the unemployed and students are eligible for this.
Fathers get a maximum of 54 working days as paternity leave, including a paternity allowance. Following maternity leave, mothers can avail themselves of parental leave and parental allowance. Maternity and paternity benefits are also available to adoptive parents and parents in same-sex relationships.
Benefits extend to beyond the baby years, as parents are allowed to stay home to care for a child below three years and are also eligible to receive a home care allowance. Once their child is three years old, parents can take partial care leave, which lasts until the end of the second school year. Children below 17 years old also receive a monthly child benefit payment. Finland also provides special care for ill or disabled children, among many other benefits.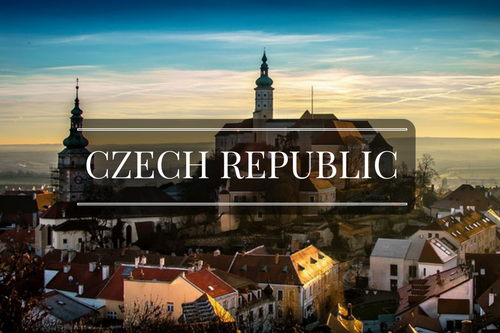 Schooling at public schools in the Czech Republic is free of charge, even for the children of expats. However the language of instruction is Czech. But there are many elementary schools, especially in Prague, whichprovide alternative programs and work with children speaking a foreign language or those who are bilingual.
There are also a number of good private schools in the Czech Republic that offer bilingual education and are more affordable that the international schools. Expats who prefer to have their children educated at international schools can choose from a variety of reputable schools. Most of these schools have English as their primary medium of instruction and follow the American, British or Czech curricula. A number of schools also offer the International Baccalaureate (IB) diploma.
The Czech Republic is a place where expat parents can successfully balance work and family life. The costs of food, housing and transport are also more affordable compared to many other countries, enabling parents to save money on childcare and education.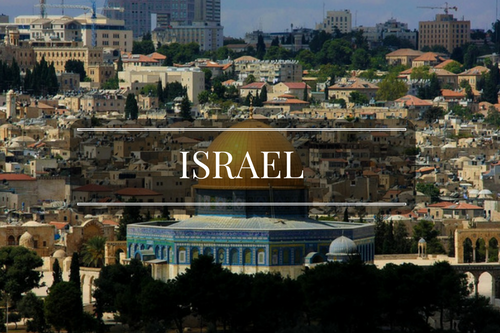 The survey placed Israel at fifth place when it came to educational choice and sixth place for quality of education. In the Family Well-being subcategory, the country took first place in child health, with 56 percent of expats rating it as 'very good'. Expat families also maintained that families are made to feel welcome in Israel and 69 percent of expats said the country had an excellent attitude towards families with children.
Israel has a number of private and international schools, which are ideal for children who are not fluent in Arabic or Hebrew. They are also a good option for older children who are unable to pick up a new language as quickly as younger children. Cities like Tel Aviv and Jerusalem have a number of international schools, such as the Anglican International School of Jerusalem or the Walworth Barbour American International School in Tel Aviv.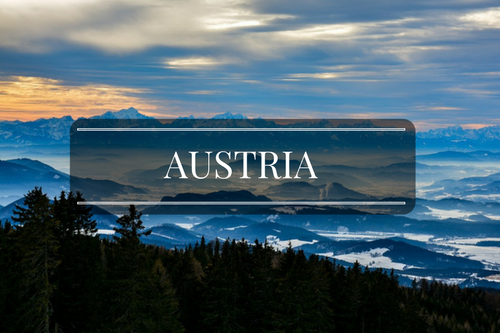 One of the reasons why Austria is a great place to raise a family is the government's generous support. People with children receive a variety of financial and non-financial contributions from the government. For instance, each child in Austria receives a childcare allowance to the amount of 105 to 153 euros every month, irrespective of family income. The child can receive this until the age of 25.
The country also has parental leave regulations, such as maternity leave that begins at eight weeks before the estimated delivery date and continues for another eight weeks after that with full pay. Austrian mothers usually do not resume work until their child is at least two years of age.
Austria provides free daycare for preschoolers in the mornings. There is a small fee if the child is required to stay throughout the day. Austria has one of the best education systems in the world and the country has a 99 percent literacy rate. Children are entitled to free education along with free transport to and back from school, and also free textbooks.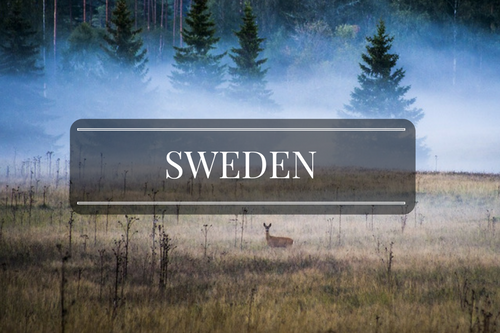 Sweden's long and dark winters may be a detriment to expats thinking of moving abroad. However, expat families should know that the country is known to have some of the best childcare benefits in the world.
In one study, three quarters of expats maintained that they had noticed an improvement in the quality of life of their children after moving to Sweden. In this Nordic country, new parents are eligible for 480 days of leave per child, at 80 percent of their salary. They have the freedom to divide this time as they wish, but it is mandatory for one parent to take a minimum of 90 days.
Families can avail themselves of parental leave up till a child turns eight and this applies to each child, so the leave can be accumulated from several children. Parents in Sweden can also legally decrease their normal working hours by up to of 25 percent until their child turns eight.
Sweden takes excellent care of its expecting mothers. They receive free or subsidized courses as part of their prenatal care which cover breathing methods, group support and coaching, to helps them prepare for the birth. There are additional pregnancy benefits for women engaged in strenuous jobs or those working in risky environments.
A number of Swedish hospitals even have 'hotels' meant for new parents, where they can stay for up to two to three days after the birth, so that the new mother can be monitored and postnatal care for the newborn can be administered.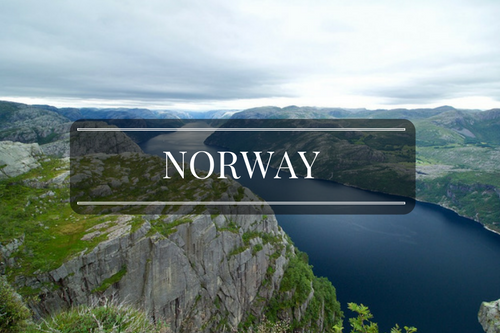 The Norwegian government provides lump sum grants to mothers for every child that is born. Mothers also receive monthly childcare benefits irrespective of the household income.
Working mothers are eligible for almost a year of maternity leave with full pay. There are also provisions in place for when a child is sick: parents can take up to 20 days off a year to care for their sick child at full pay.
The government provides healthcare, and the day care centers in Norway are heavily subsidized. The work culture in Norway is one that encourages a healthy work and family balance. Employees usually leave their workplace around 4pm and go home to their families. Although many Norwegians work part-time or for shorter work hours, they work productively.
Norway's public education system is among the best in Europe. Schooling is compulsory for children from age six to sixteen and public schools are free. Education usually begins at one year old when children are placed in daycare or barnehage, and parents receive cash support to pay for this until the child is three.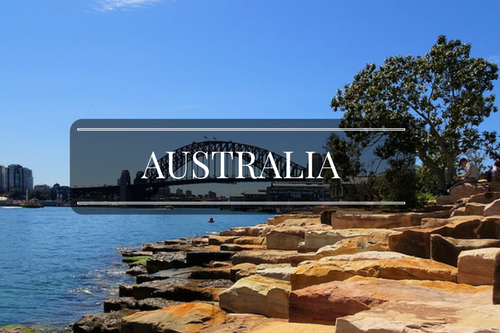 Australia is among the best places to bring up children mainly on account of its standard of education, which is renowned the world over. A number of expats move to Australia specifically for education purposes.
Expat families moving with children of any age will find a variety of choices when it comes to schooling. Public and private schooling are available in Australia. It is mandatory for children to attend school between the ages of 5 – 6 up to the age 16 – 17. Public schools are free for permanent residents. The private schools in Australia are equipped with excellent infrastructure and offer a wide variety of facilities. Australia has a number of international schools, although the fees at these schools are high.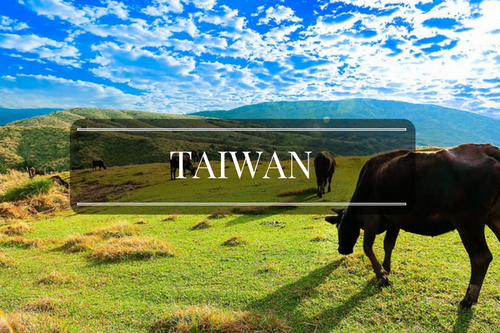 Taiwan is known to be a land of warm-hearted locals and their hospitality extends to families with children. Expat families, especially those raising children, are looked upon favorably and are able to integrate well into the local culture.
Apart from having a welcoming local environment, Taiwan also has a sizable expat community where expat families can come together and share experiences. Expat families will also find that the cost of living in Taiwan is lower than western countries. The country is highly child-friendly and parents will be able to find a number of activities that cater to children. Some of the child-friendly attractions include water parks, science museums and zoos.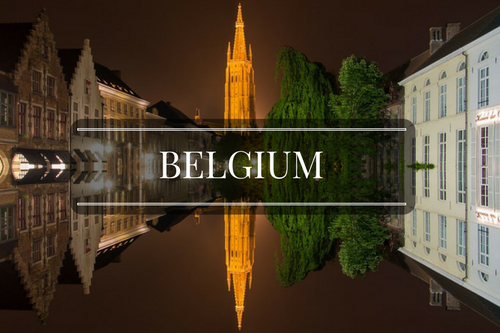 Belgium's capital, Brussels, is a city brimming with international activity. As such, expat families are met with an excellent choice of international schools. Children usually begin schooling at two and a half years old. Prior to this, there are daycare options in most neighborhoods.
Cities like Brussels also offer a number of extra-curricular activities for children during the weekends and over the school holidays. Expat mothers planning to give birth in the country will be happy to know that the public and private healthcare systems are of good quality.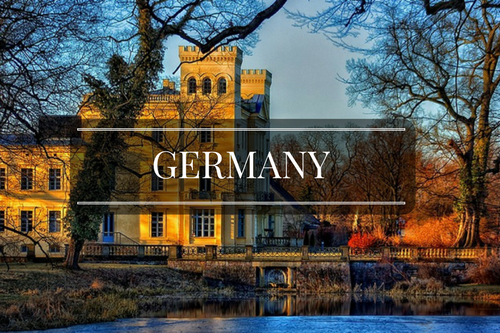 The German government has recently made reforms to the regulations on parental leave and child benefit, with the aim of making them more family-friendly. The general objectives are to enhance the integration of work and family life and to create more of a partnership between parents when it comes to childcare.
The government also wants to encourage women to take up work, as well as encouraging fathers to work part-time or take time off to care for their families. These are steps that will take Germany in the direction of the Nordic dual-earner lifestyle, rather than one partner focusing on being the breadwinner.
Have you lived abroad with children? Share your thoughts in the comments below, or answer the questions here to be featured in an interview!